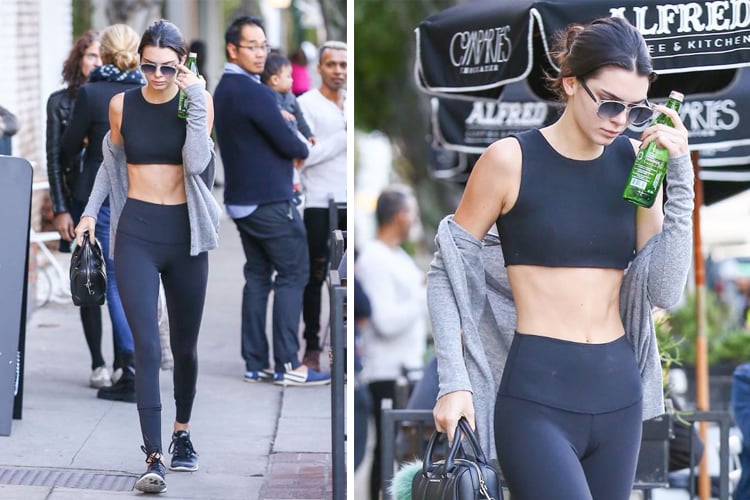 It becomes quite a task to leave distinctive footprints that count if you hail from a well-known family. It becomes all the more difficult if you belong to the Kardashian-Jenner clan. But Kendall Jenner as proved her metal in her field. She has moved out of the secured shade of her renowned family and walked her way straight into the world of international ramp. Debuting as a VS angel this year, she has been trading prestigious walks in Milan, New York, London and Paris. Popular designer brands like Chanel, Vera Wang and Marc have signed her up and the model is the face of Estee Lauder.
[Also Read: Kendall Jenner Hairstyles Easy To Do At Home]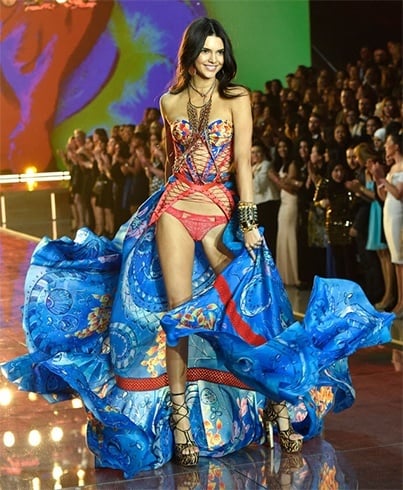 The diva seems to be in awesome shape, but her side of story isn't all pretty and lacy. The half-sister of the queen of reality TV, Kim Kardashian, has suffered her share of acne and other bodily problems introduced by puberty. But unlike every other women in her family, Kendall chose not to surrender to plastic surgery and worked hard to get that great figure and flawless skin. Her naturally gorgeous features are maintained and enhanced by a well-balanced and low carb diet. Though big sister Kim lost 56 pound by sticking to low carb diet, Kendall's is more into ketogenic diet than ketogenic-style Atkins diet favored by Kim.
What Gets Into That Gorgeous Body
Lean Proteins: The new Bee in the VS squad prefers lots of lean proteins in her daily diet. It is certainly a better choice as it helps her watch her weight and keeps her heart strong. The intake of proteins keeps her energized throughout the day. She thus relies a lot on beef cuts like steaks or top sirloin. She also has a taste for ground beef.
Fresh Veggies and Fruits: The gorgeous model relishes a taste for fruits and raw vegetables as well that help maintaining her energy level up. They make up for a wonderful alternative to oily snacks and the figure conscious model gets to munch on them multiple times a day. As reliable sources say, she has been spotted chewing raw vegetables even at a family dinners. The Jenner girl loves strawberries and apples and can finish off an entire farm. She admits that it was hard to give up on her favorite snack Fritos Chili Cheese chips and replace them with veggies and fruits but she has successfully done it. So there goes the next secret for Kendall's skinny built and fresh face – No junk food ever.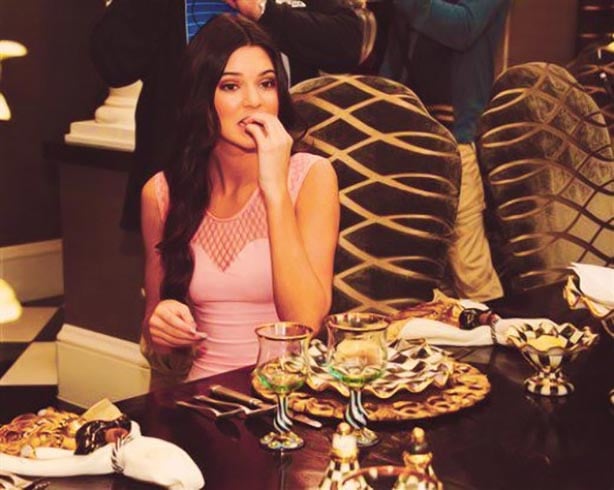 [Also Read: Decoding Kendall Jenner's Street Style]
Detox Green Tea: Not only she keeps the junk out of her body, she also makes sure that her body is detoxified regularly. Kendall, as she says, imbibes at least 12 cups of detoxifying green tea regularly. It helps in removing the wastes from her system and keeps her healthy.
The Model And Her Healthy Habits
Sleep, Sleep, Sleep: This astonishing model truly believes that getting lots of sleep is important for our internal and overall health. She makes sure to get 7 to 8 hours of sound sleep every day. Sleep adds to relax her body and peace for mind that in turn gives her the drive to be active throughout her strenuous life in the fashion industry.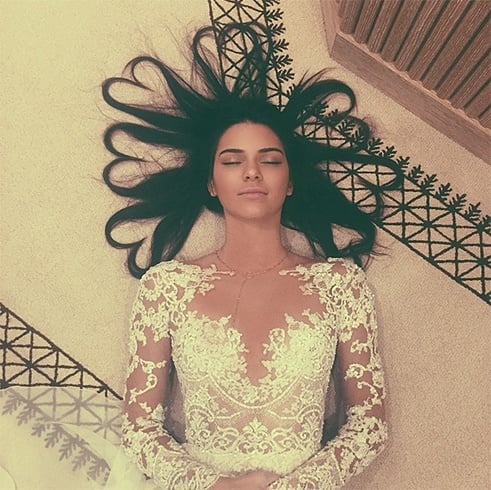 Run, Run, Run: Now Kendall is pretty hush-hush about her exact exercise routine but she has been kind enough to let us a little information. She admits that she indulges on a lot of cardio exercises and her favorite activity is running. Whenever she gets a little extra time she runs and burns off every bit of the excess calories. Running also keeps her body healthy and flexible.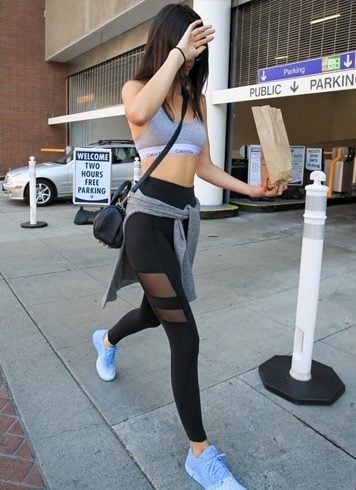 What Kendall Thinks About Weight Loss
The 20 years old opines that losing weight does not essentially mean that one needs to change their diet. She says that one can lose weight simply by maintaining a healthy lifestyle. One should rather adopt healthy habits and consume food with lesser fats.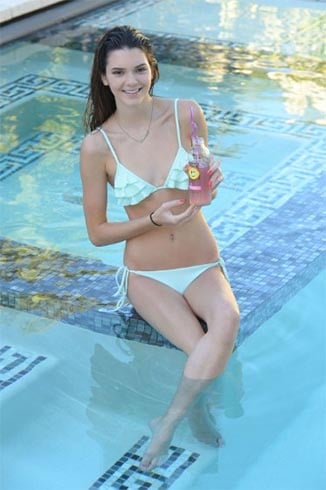 Self-Image And Confidence Is Paramount
Despite being jaw drop gorgeous herself, Kendall states that women should not invest too much thought into looking great or worry about how they look, haters will anyway try their best to bring them down. You need to feel good and take pride in what you have, and pay no mind to what people have to say. You should opt for dieting or exercises to make yourself happy, not to fit into other ideas of the idea.
Images Source: pinterest.com, look.co.uk, 1