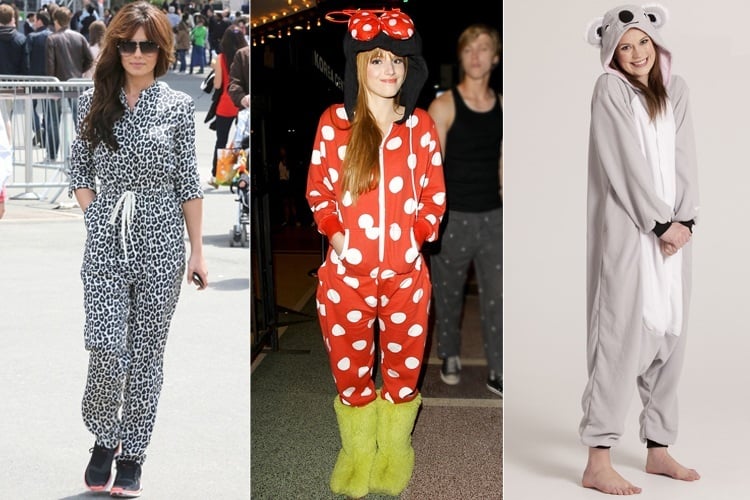 From a big list of celebrities sporting onesies, our eyes were hooked onto the cutest boys in town wearing them- ONE DIRECTION. But that is not why we are talking about onesies today. And onesies aren't for the little ones alone- yes, we know you wore them when you ran around in your toddler wear, but the same garment can be a fashion statement to make at home when a pajama party is hosted. And if you don't want to wear them traditionally long, you could be like pop diva Miley Cyrus- wear them short!
[Also Read: Learn How To Wear Mules Like A Diva]
Flaunt Onesies For Women With Confidence
When we look at celebrities, we see confidence in whatever they wear, onesies for women included. They aren't bothered about wearing the snuggie all over, and that too in public, so why should you? This is not fashion suicide at all- hello, wake up! We love onesies as much as we would any other ensemble in our wardrobe, so why the discrimination.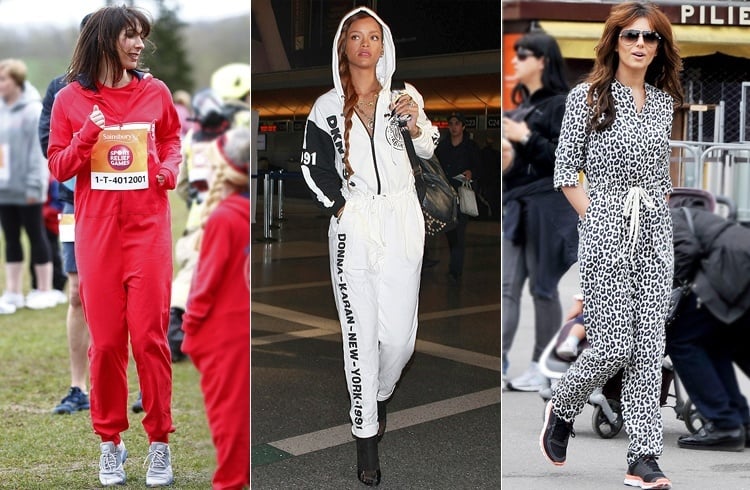 Height Of Coolness
Believe it or not, adult onesies in chic styles are an epitome of cuteness and coolness. However, we want you to wear it like a stunning diva- even if you would be wearing it at home with the girls around. We want you to rock the coolness status quo you are bestowed with, and look haute as hell too.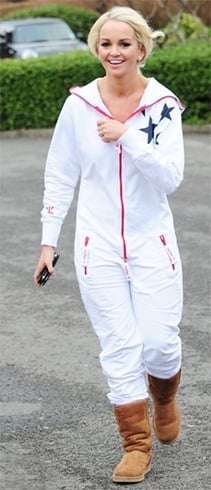 Don't Bother About The Comments
You may hear jitters and snide remarks, a taunt or two, but hey, you are the diva they are secretly jealous about- wear your custom onesie, and wear it with pride. The stop and stare factor is what the onesies promotes, and that is what makes you chic and trendier than the rest of the clan out there.
[sc:mediad]
Forget The Boring Cheetah
In Big Boss season this time, we saw one of the contestants wearing or should we say OVERWEARING the cheetah printed onesies- we would ask you to steer clear from the boring overdone tones and look for splittingly hilarious numbers to flaunt.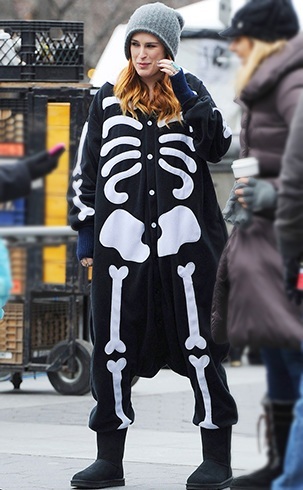 Match It Up With Your Personality
You could be an introvert or an extrovert for all we care, but bringing the little devil out of you in prints and patterns or with embossments and logos on your cute onesies, would make an ideal fashion statement. If anyone laughs, let them- fashion is about your pride and self-confidence, and not theirs.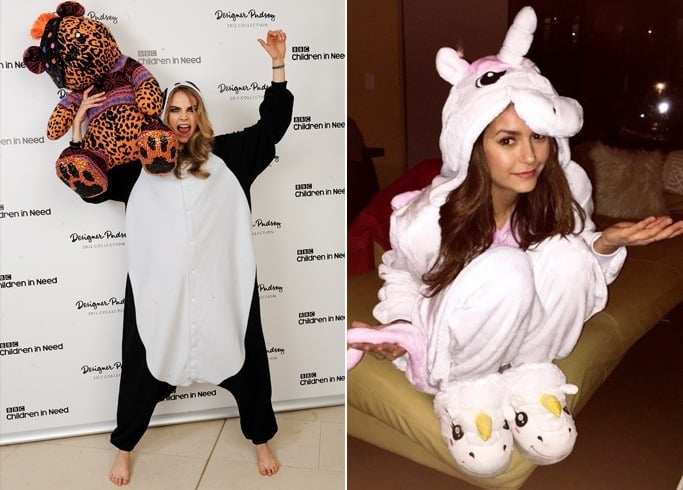 A Window Onesie
Always pick a onesie that has a window on them, which makes a trip to the washroom easy to deal with. You would not have to strip all the way down to answer nature's call or freeze in the cold winters for the same. And more so, if you are wearing it in public, it wouldn't be an awkward deal visiting the washroom alone!
[Also Read: How Oversized Belts Have Caught on with Celebrities]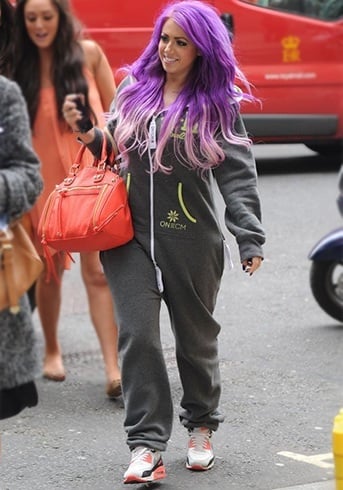 Size Does Matter
We showed you how pop diva Miley Cyrus rocks the scene in a cute onesie, which isn't long and boring but short, right? The same is what we want you to think. Wear it long if the climes allow, or fashion up with a short one.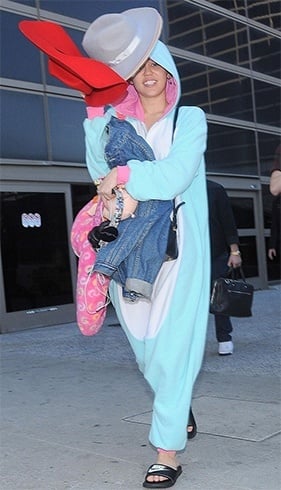 Wear It For Themed Parties
This time around, instead of being a fairy queen, a princess or a warrior girl, go ahead and be the cutest little onesies critter or animal and lean over to meet and greet people at the party. Everyone would remember the confident young fashionista that you are, with a smile!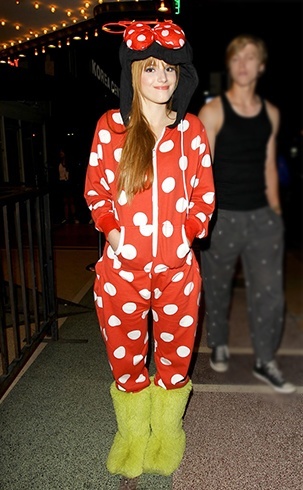 Don't Forget To Accessorize
From sunshades to quirky handbags, shoes to statement jewelry, just because you are comfortable in onesies, it doesn't mean you cannot flaunt the bling.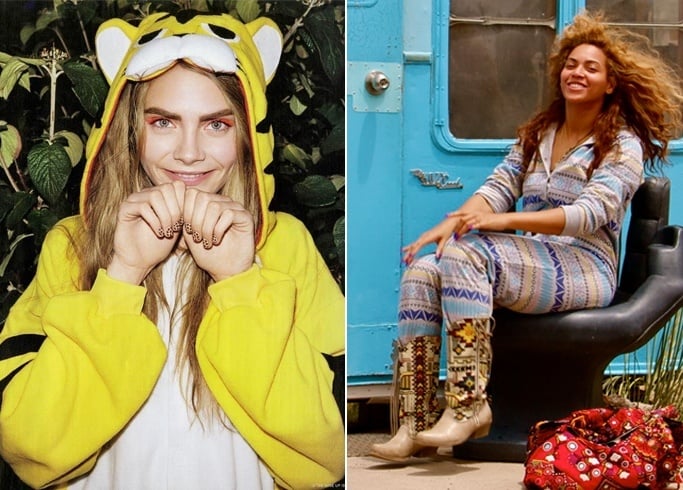 Finally, do check around and learn more about where the celebrities are wearing their funny onesies, and what are they pairing the look with- hair, makeup and shoes, fashion wise you cannot afford to be shabby and drab wearing your onesies, even at your bestie's pajama party or at a baby shower. Find the right fit, wearing one that allows room for movement and with a window on them that too. Have fun and choose from a range of desidner onesies to flaunt your divaish style in!
Images Source: pinterest.com, eonline.com, dailymail.co.uk