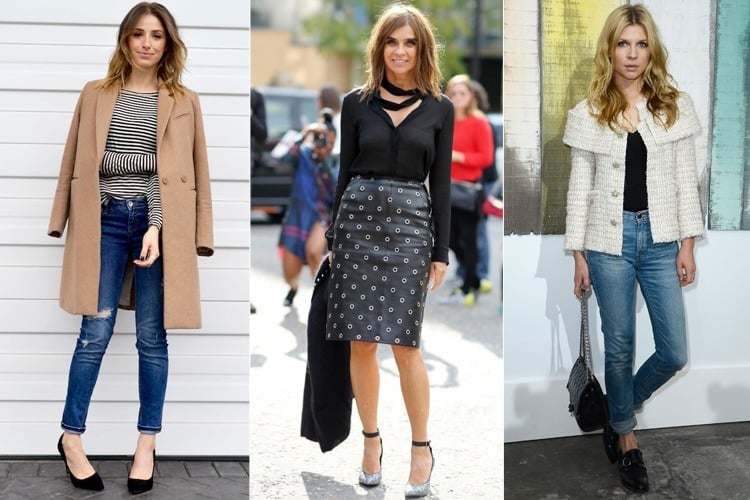 Thinking of fashion and style? Then you by default would also be thinking of France and Paris! Isn't it? The two simply cannot be separated! Whether its tailored pants or striped shirts, Chanel flats, mussed-on-purpose hair or minimalistic accessories-its French style fashion or the 'Parisian chic'! A seamless blend of classic and glam, their casual street fashion makes even baggy clothes look extremely sexy! Tailored, yet alluring, their exact science has not been comprehended. However, we have managed to glean some tips and tricks up our sleeves to help you get some French fashion ideas to adorn and imbibe it in your personal wardrobe and style! Stay connected!
[Also Read: What To Wear In Paris To Look Like A Localite]
Rise Above Trends With French Style Wardrobes
France might be the fashion hub but French are definitely averse to high-frequency and short lived fads. They never copy someone else's style or adorn anything exceptionally flashy, too small, tight or even high. The essence of French fashion ideas is your attitude with classic pieces that show off your best features while keeping you utterly comfortable! To shake things up, the variation comes in adorning the latest fabrics with interesting shapes and textures! Get your wardrobe updated with classic pieces like snug jeans, cashmere sweaters, black dress etc. and work to develop a signature look that just oozes you!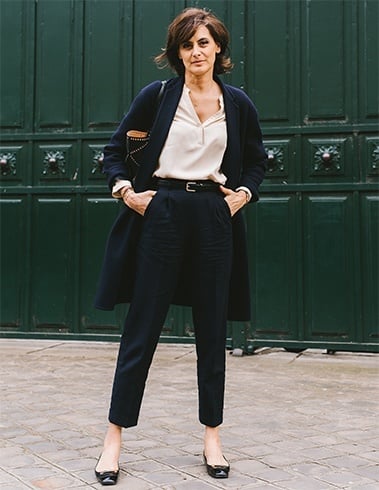 Neutrals Are The King
French style fashion means embracing neutral earthy colors like black, brown, beige, white, navy or any other nude tonal colors. This does not only make mix-and-match, a cakewalk but also allow room for immense versatility. French women barely wear anything flashy but they have mastered the art of adding pop of colors and give their attire an uncanny twist through various accessories like scarves, bags, statement jewellery etc. Bags, scarves and sunglasses of bright hues are some classic French fashion style accessories that you should have in abundance to add interesting variations to your personal style and look! If you have a weakness for bold colors, add in red as well which is also quite common with Parisians though as jackets or trench coats.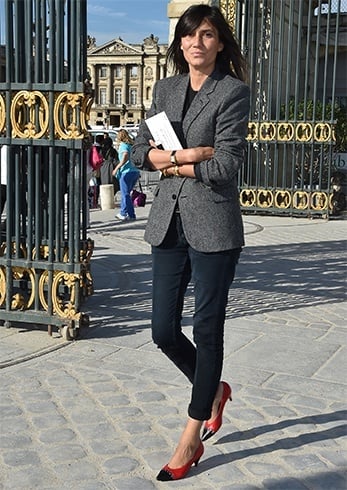 Borrow From The Boys Liberally
To perfect your French style wardrobes, try shopping in men's section once in a while! Get yourself pieces like boxy men's shirt, few roomy trousers or other pieces that suit your fancy and body. A tuxedo suite for women for any even party is an eternal fashion statement that is bound to set you apart in an evening part where nearly every female would be in gowns. The wow effect that you are bound to create would be worth the effort!
[sc:mediad]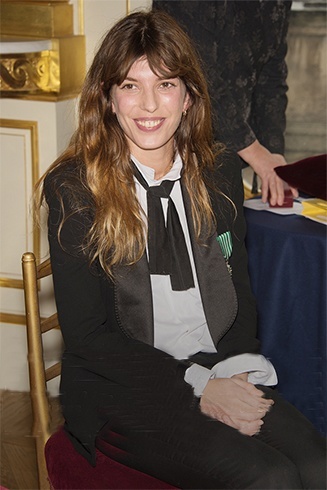 Fit Should Be Your Fashion Mantra
French style fashion is obsessed with cuts. Ill-fitting dresses have no place. French women are masters of adorning slim-fitting dresses which hug the body at just the right places! The clothes are tailored keeping on mind the slightest details to give a perfect fit and accentuate the curves. Thus go for boutiques and shops that can specifically tailor your clothing for you!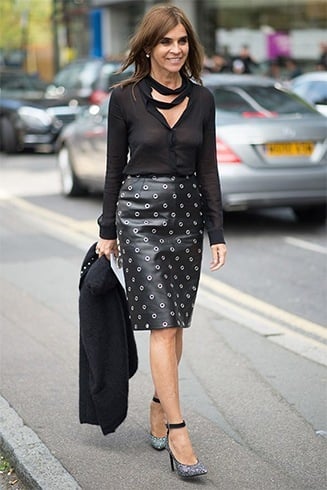 Get Your Signature Footwear
For most of you, staying fashionable means wearing pointed heels, regardless of whether you are comfortable or not! With French fashion, you need not torture your legs anymore! Flats are equally elegant as your sky-high stilettos .Moreover you need not have a cupboard full of shoes and other footwear. Just getting two or three pairs of awesome pieces would get the job done to perfection! Remember, flats are a Parisian's best friend. Good boots and shoes are always fashionable! Simply ensure that they are well cared for and look chic and clean, every time you wear it! It quite difficult to disagree with Coco Chanel who says, "A woman with good shoes is never ugly!"
[Also Read: What To Wear In New York]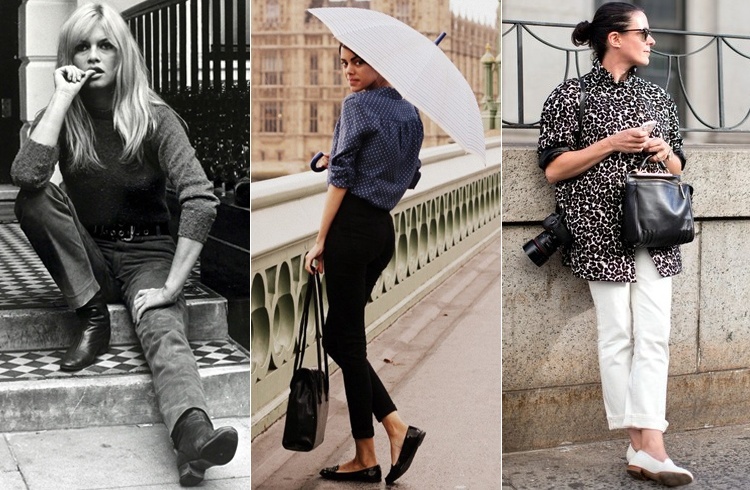 Get Your Assortment Of Top Layers
Parisian weather is famous for its unpredictability. The sun might be shining one day and it might rain cats and dogs the next day! Thus an umbrella, leather coats, trench coats, jacket etc. are an intrinsic part of French fashion! Getting yourself a trench coat if your locality experiences cold spells or any of stylish jackets, sweaters, and bombers are terrific layer ensembles to give you a polished look that is extremely suave!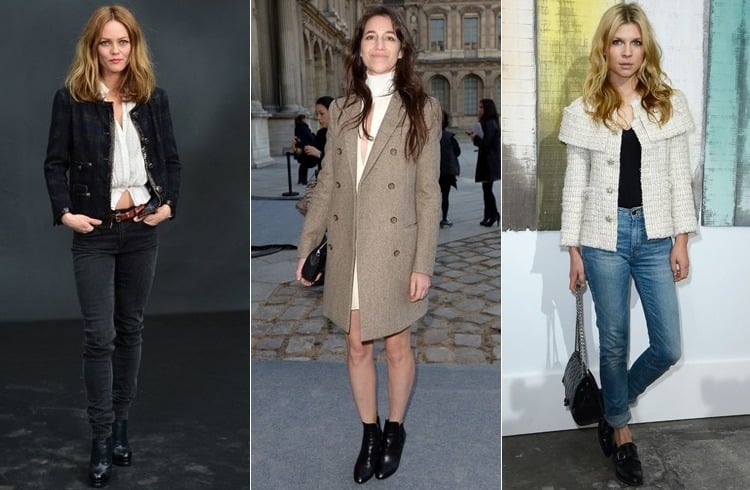 Pay Attention To Details
While adorning French fashion, be particular to pay attention to finer details like well manicured nails with perfect nail polish! Even if they keep the tousled bedtime hair style, few buttons undone or shirt half-tucked, the finer details are looked into to create the perfect undone look! Even with minimalistic accessories and unexpected flashes of skin like a bare shoulder, the entire aura is seamless and effortless oozing sophistication all the way!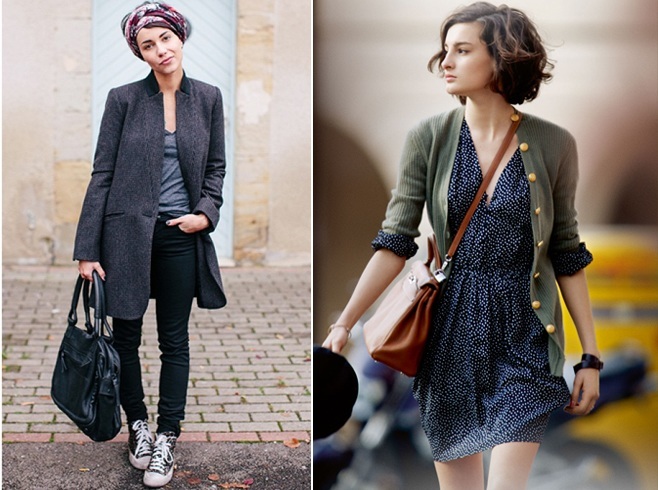 Finally, follow the French women footsteps and dress to please you exclusively! The others would inadvertently be impressed with you! While we end our write up here, do remember to share what worked for you best!
Images Source: pinterest.com