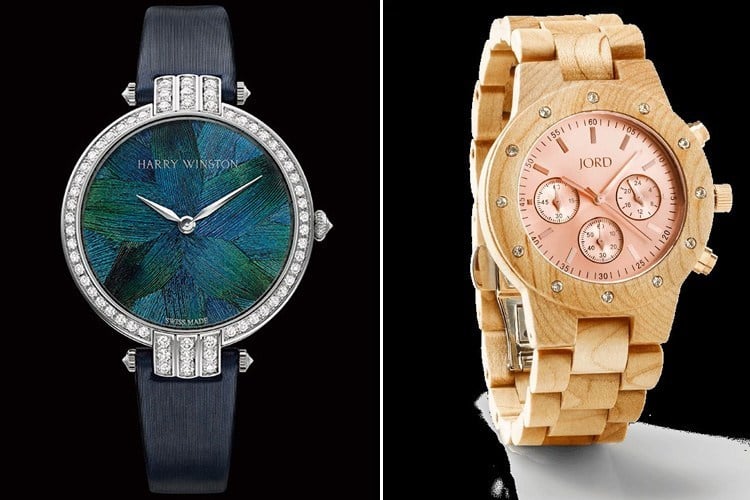 What can be the hottest dream labels in a woman's wishlist? A dress from Emporio Armani, lingerie by Victoria's Secret, shoes from Christian Louboutin, bag from Louis Vuitton, jewelries from Harry Winston and crystals from Swarovski.
All these designer names are dazzling enough. Naturally, a lady's wrist also calls for something equivalent to luxury in the form of ladies watches and designer watches. Maybe luxury watches such as a Cartier or a Rolex and other luxury watch brands. It's like saying true luxury is limited.
The good news is that in the world of watch making today, anything usable is making its way as unique watches and expensive watches as well. Examples are wood, bronze, tobacco to ceramic feather, and even fossils.
[Also Read: Elegant Baselworld Best Watches 2016]
Luxury Watches For Women
Come let's check out some of the priceless luxury watch brands and luxury watches made out of unique materials. You will surely appreciate the brains that go into the making of these types of watches.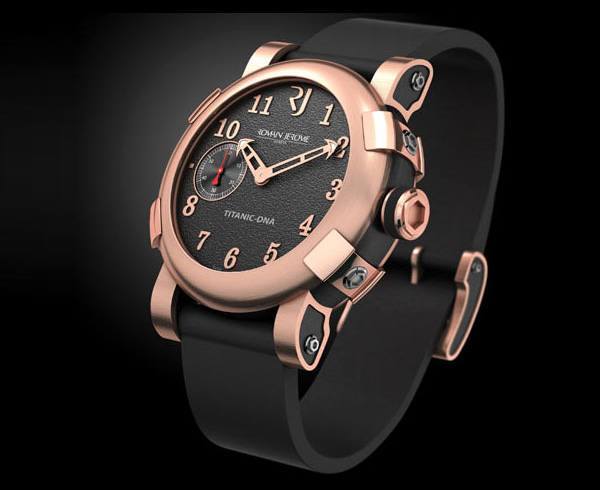 Harry Winston
Material Used: Feathers
Feather marquetry is used when it comes to embellishing the Premier Feathers collection in jewelry watches. Nelly Saunier, who is one of the few craftspeople, uses this age-old technique in Paris by spending almost 7 hours in cutting, shaping and positioning the feathers. This he does to get four variations of the watch by using plumes from silver. A case in point is Lady Amherst and ring-necked pheasants and peacocks.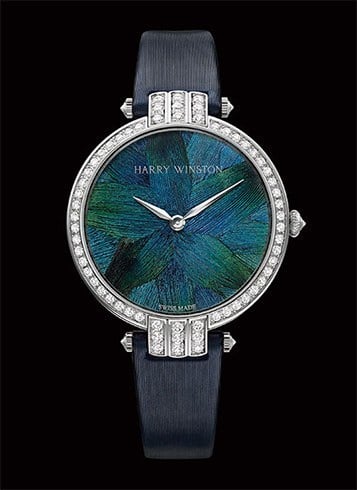 Bvlgari
Material Used: Magnesium, Ceramic and PEEK
The Diagono Magnesium is named after the material that makes up the centre of the watch case. It is not only durable material, but extremely light and uses a ceramic bezel. It also employs PEEK (PolyetherEtherKetone), which is a polymer used in space tech.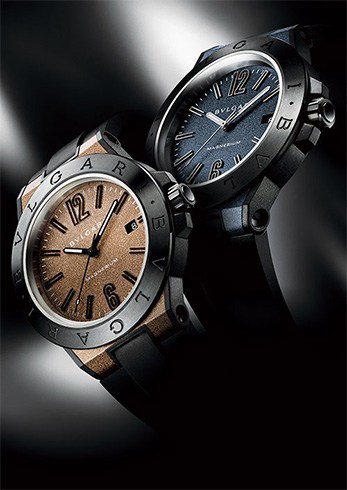 Rolex
Material Used: Ferrite
Ferrite is a ceramic compound made of iron oxide which is combined with one or more metallic elements. What makes this expensive watches give out a younger look is its dial of the Oyster Perpetual Day-Date 36 which is set with diamonds.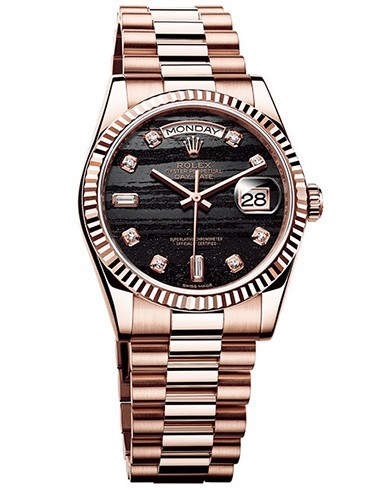 Graham
Material Used: Carbon Fibre
The black carbon nanotube-speckled case of the Chronofighter Oversize Superlight Carbon unique watches has a carbon trigger, bezel, dial and buckle which weigh lighter than 100 grams.
This remarkable watch has a shiny carbon bezel and dial which makes it lightweight and shockproof.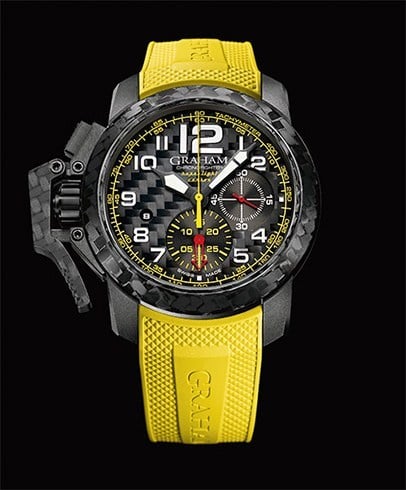 Louis Moinet
Material Used: Fossilised Dinosaur Bone
Known for creating extraordinary dials, Louis Moinet brings you the Jurassic Tourbillon watch which has 150-million-year-old dinosaur bones from a family of large herbivores, including the diplodocus.
While the delicately cut bone is painstakingly crafted by hand to preserve its russet colour and veining, the unique strap is made from stingray parts.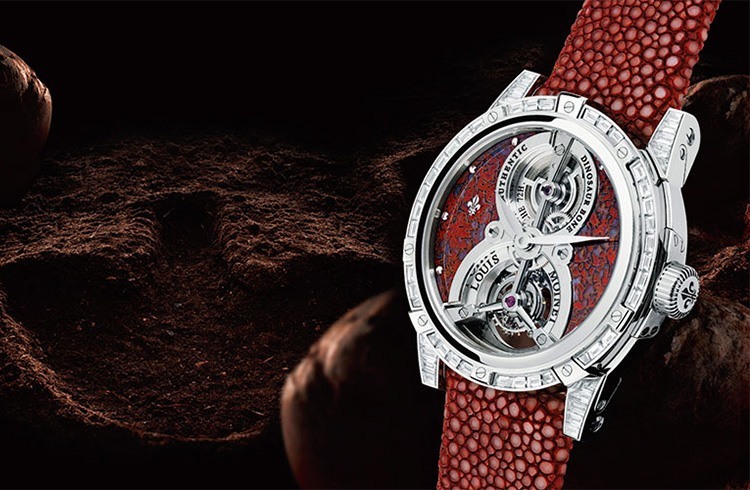 Rado
Material Used: Hi-tech Ceramic
This luxury watches for women and men is valued the world over for its beauty and scratch-resistance. However, this Swiss watchmaker's HyperChrome Automatic Diamonds Limited Edition boasts of rich chocolate brown created in a specially developed high-temperature kiln.
[Also Read: Bracelet Watches for Ladies]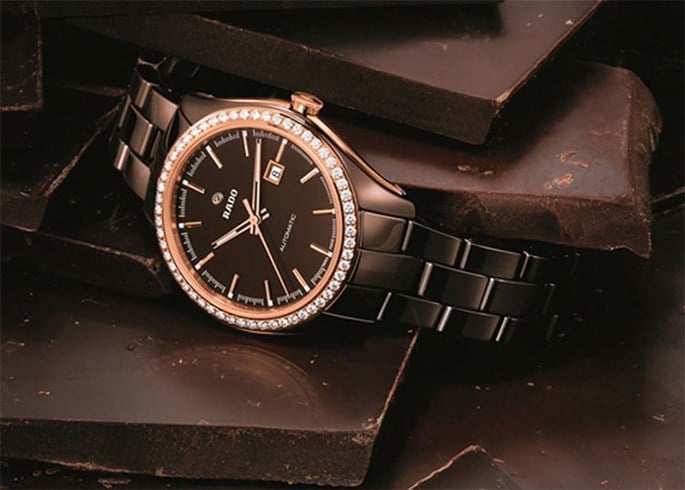 Tag Heuer
Material Used: Carbon Matrix Composite (CMC)
The beauty of luxury watches which also happens to be one of the unique watches is that the CMC in it is not only found on the case of the Monaco V4 Phantom but also on the seven bridges of its movement.
The carbon fibres are placed in a certain direction in the mould, after which they are micro-blasted, which helps create a matte black appearance.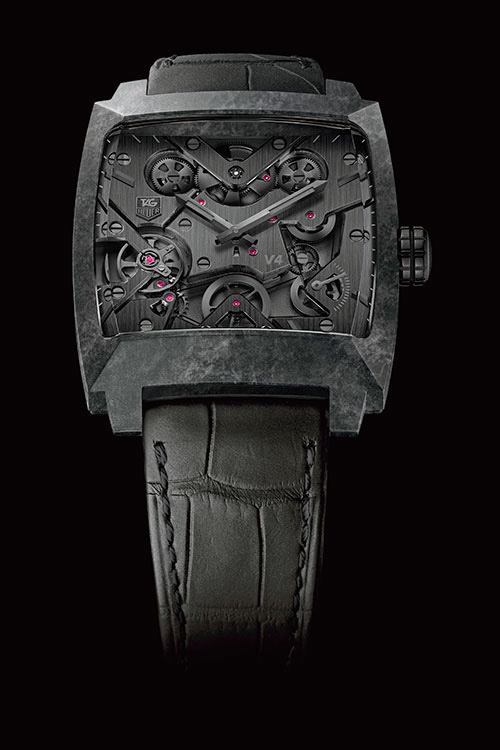 [sc:mediad]
Moon Dust Watch
Material Used: Moon Dust
The Moon Dust-DNA range has been made by Swiss watchmaker Romain Jerome. The materials that go into its making not only include moon dust, they also include parts from the Apollo 11 and some bits of spacesuits used in ISS mission. The dials have moon dust, while steel from Apollo 11 space shuttle is used to make the cases. The watch strap is made of fabric from spacesuits.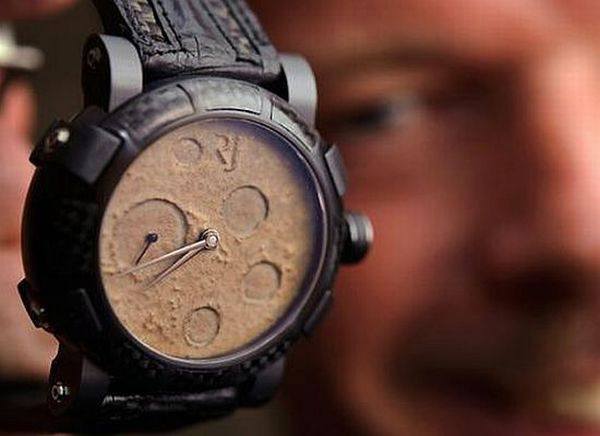 Hope you liked the concept of unique materials used in luxury watches. Let us have your views – which of them you wish to own.
Images Source: vervemagazine.in, damngeeky.com