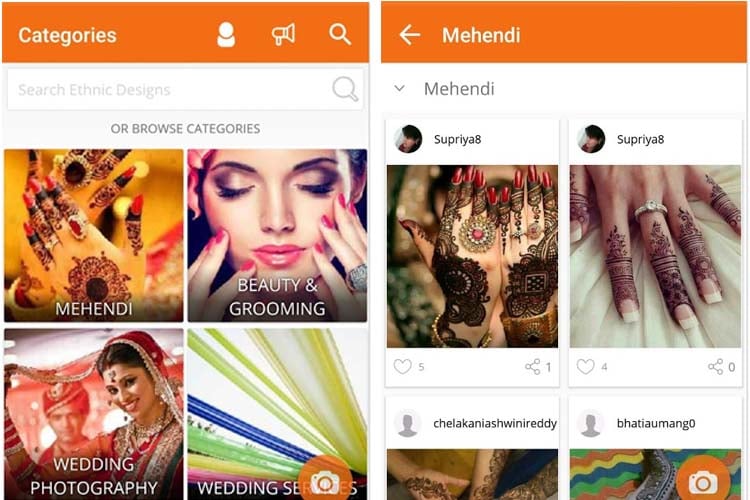 Do you miss those days when every teeny tiny occasion was enveloped with ethnicity? Those days still linger on our minds when we used to sit together and fill each other's hands with our own designs of mehendi; when we used to do rangoli together; when our elders artistically displayed their work on our outfits; and when we had much less to compare and choose.
No matter where our ambitions and dreams lead us, we always find comfort in falling back onto our traditional styles, and culture that holds our mind, body and soul at peace.
In the hustle and bustle of the daily world, we seldom find time to explore the reach of our traditions. The most convenient option for such adventure would be during the travel time. In this 'Era Of Apps', we are very happy to introduce Ethnico, an application that helps you discover yourself and India.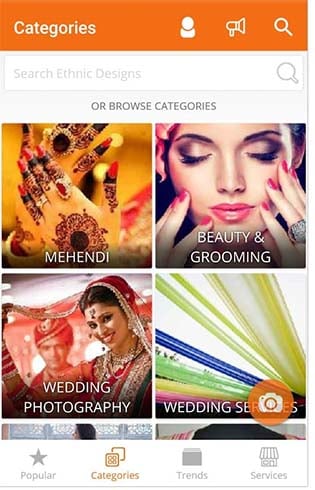 We take pride in our rich traditions and would leave no stone un-turned to exhibit our world-class ethnic designs that uphold our history and culture. Speaking for us on the same lines is the Ethnico App.
Take a sneak peek of their app with us here.
Mehendi
Deep within us sits a lovely little girl, who always loves mehendi. Pampering the girly side of us, Ethnico brings wide range of patterns and designs, ethnic to trendy that are captivating. With this app, you can like the design, comment on it and upload your own as well.
Rangoli
It is hard to find a good rangoli book or even more annoying is browsing through zillions of images online. With this app, make rangoli fun and interesting with a click by skimming through the artistic rangoli patterns and make your premises bright, colorful and inviting. Sprinkle your lively mood on your doorstep with these brilliant suggestions. Share your thoughts and innovative ideas with the world around you and see the magic spread.
[sc:mediad]
Jewellery
Indian jewellery is always recognized as timeless treasure. With the brilliant gems, intricately designed and the delicacy that each unique piece carries, is a marvel. If you are inclined on customizing your jewelry then definitely take a look at their immensely rich designs and feast your eyes on them. Remember that ethnic jewelry is always an asset.
Apparel And Embroidery
Lehengas, Saris, Kurtas, Salwars, Anarkalis and embroidery works on any of these or blouses, form one interesting subject that is widely explored by women. Textile and its patterns always lure us into their hurricane of choices and patterns. Brace yourself and pick the right style that you would like to see yourself in. Bring your desi side out and embrace the colors and patterns with delight.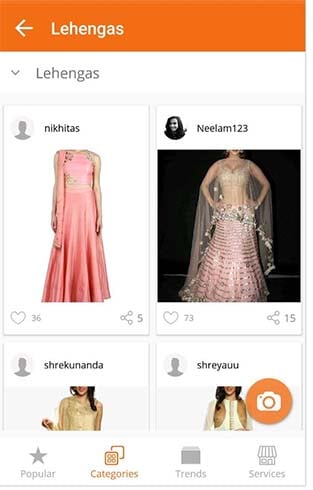 Beauty And Grooming
Who doesn't love to be well-groomed and nurture their beauty? If you are a mirror-lover and tiny bit adventurous, then you have hit the right spot to burrow the nail art, hairstyles or even makeup.
Along with these numerously expanding collections that they share on the fashion front, they also project amazing home and living ideas, photography suggestions for weddings and much more.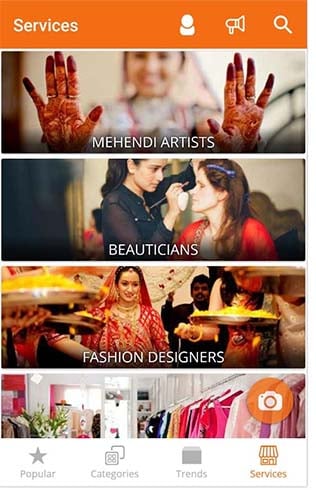 Check out their app and we bet you will start following their suggested trends for sure.