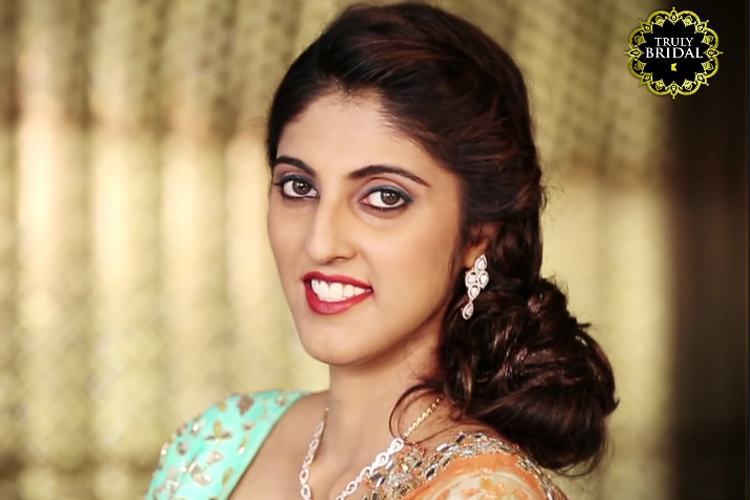 Indian Weddings are much more than just weddings. It's a festival we celebrate almost all through the year.
As much as we love attending those winter weddings, the ones in summers literally kill us. The most concerning issue being that perfect summer makeup, which we secretly pray, will at least last till those photo sessions.
Truly Bridal by Kalyan Jewellers, got us covered this season, with their makeup expert, Monisha. In this session, Monisha dolls up her muse Devika, giving us a step by step guide to flaunt a flawless make-up to a summer mehndi and a summer wedding.
Summer Makeup For Mehndi Ceremony
The expert suggests, to begin by prepping up the face using an ice cube and then applying a slight primer.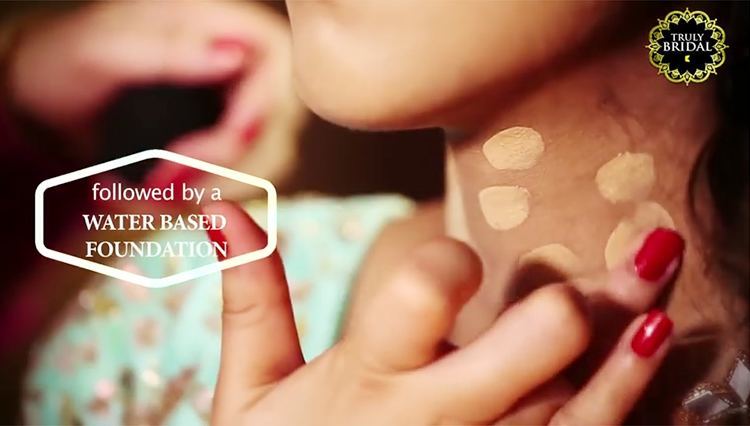 The foundation goes next. Taking into consideration the sultry summer weather, applying a water based foundation is a must.
For the eyes, Monisha suggests using an eye primer to ensure a smooth, smoky look topping it with a soft eye shadow matching the outfit.
Next, line the eyes with coloured eyeliner this season. An expert tip here is to smudge it immediately. For some added drama, curl those lashes and use some generous water-proof mascara.
Now conceal all those blemishes with a concealer, particularly under the eye and seal it with a translucent or compact powder.
For those spring summer cheeks, Monisha suggests using a peach or pink blush.
Complete this look with a bright pout, in sync with your outfit. An expert tip from Monisha would be to use a gloss in the centre to flaunt fuller lips.
Finally, Monisha uses a makeup setting spray, her secret to ensure the look lasts longer.
Summer Makeup For Wedding Ceremony
With a base already set, Monisha preps up the eyes with a coat of primer. For the wedding look, Monisha prefers to top the primer with a dull gold eye shadow. If you are looking to get a 3D effect, then top that golden eyeshadow, with some dazzle eye shadow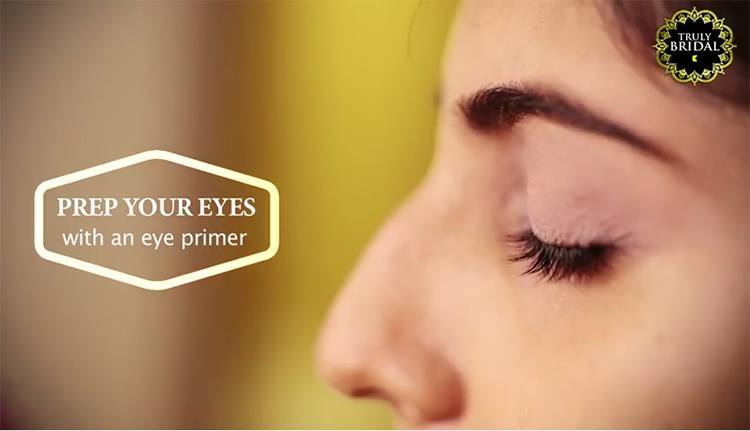 Seal the eyes with a slightly winged liner in black.
Next, conceal any blemishes and pigmentation on your face and neck with a concealer and layer it with a compact powder.
Wedding look calls for some contouring. Monisha uses a matte bronze powder on the temples and under the cheekbones. Then she accentuates the Cheeks and T-zone with a highlighter to give that trending dewy effect.
She seals the look, adding a hint of soft pink blush onto the apples of the cheeks.
Last, line and fill the lips with a colour complimenting the outfit to get that perfect pout selfie.
Be it a poolside engagement afternoon or an exotic destination Summer Wedding, we are totally geared up to glam up, and these tips are a must use to look your best.
For more such resourceful and interesting tips and tricks, like and subscribe to the YouTube Channel, Truly Bridal by Kalyan Jewellers.