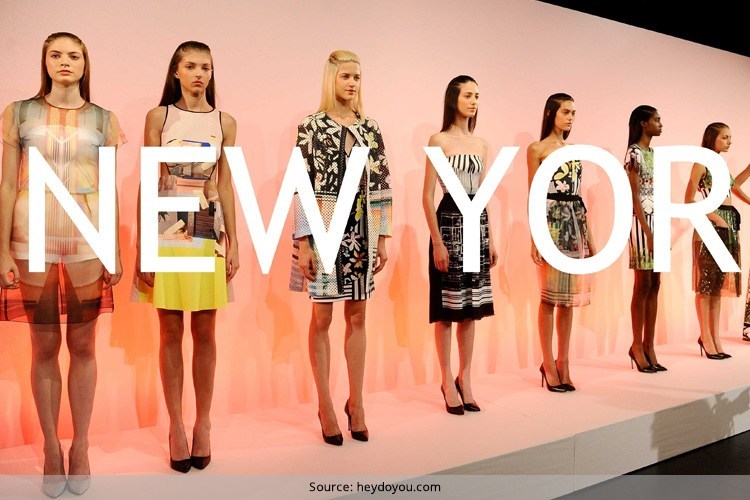 It's a common saying that New Yorkers can gracefully pull off any garment as long as they have their invisible cloak of confidence on. They radiate an immense aura of style and elegance, often putting the tourists in a tight spot, as it can get quite difficult to match the local level of panache which is on display each and every day of the year. People tend to get confused as they are unable to decide what to wear in New York, and that is what we are here for.
[Also Read: Here's What Turkey Fashion Is All About!]
New York Street Style Tips
We bring to you some of the most basic New York street style tips which will teach you how to dress like a New Yorker, and help you portray yourself as a localite, rather than a disorganised vacationer.
Bring In The Aviators
Irrespective of what the season is, if you lack a good pair of sunglasses, you cannot be given the status of a New Yorker. It has been long known that your eyes tell a complete tale of who you are, but what you wear over it, just spices it up. So, never ever resist yourself from buying any eyewear that instantly grabs your attention. Your eyes will thank you later.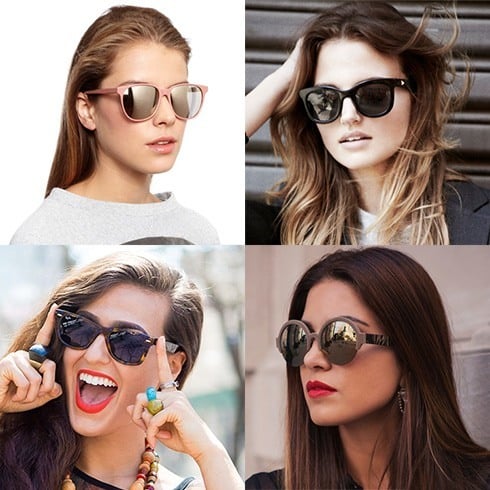 Looking Beautiful
New York women and beauty, both are quite synonymous to each other. Whatever time of the day you look at them, they will be putting up a perfect show. Being organised is attractive, and that is what those women are all about. Be it their flawlessly coiffed hair or the perfectly manicured nails, if there is anything related to beauty, New Yorkers might have already done it. Everyone is in a hurry, but the only thing they never compromise with is the way they portray themselves to the people around them. Who doesn't love to be groomed anyway?
[Also Read: What To Wear In Paris]
Mix It Up
Life is all about finding the perfect balance. This is the most important principle which is also something that overlooks the foundation of New York fashion. Women are pretty colourful, in their personality as well as their dressing. They are known for being self-independent and oozing with confidence and for that reason, are not afraid to blend different shades together to suit either the season, or their mood. Hiding behind oversized shades while wearing something less revealing, adds to the "maybe she is/maybe she isn't" mystery, and that swells up the attraction quotient by a tenfold.
Black To The Rescue
Wondering what to wear in New York and getting completely out of ideas? Care for some supreme quality stylist advice real quick? Okay then, two words. Wear Black. Black has, is and always will be the one final choice of New York women. It's like that one movie, which always cheers you up, whatever be the situation. Running out of options is quite common, but with all the people around you dressed up like divas and having no out-of-the-box outfits coming to your mind, you can always find solace in an all-black (or any dark tinted) dress or a leather jacket with perfect shades. I bet you will effortlessly blend in with the public while at the same time, stand out as someone bold.
[Also Read: The Vietnam Fashion Looks]
Bags And Accessories
A woman from New York is incomplete without her handbag. This all-purpose bag holds every bit of her essentials, while having a touch of elegance to it, making it one of the most important things that you would see a lady holding, besides her cellphone and the takeaway skinny latte from the local café. Along with bags, caps and hats too make it to the list of things you usually see people wearing. During summers, the temperatures get a bit too high in NY, and what's better than beating the heat with some fashionable pieces of hats. In addition to this, New Yorkers also love flaunting a mix of subtle silver or gold jewellery to add to the overall appeal.
"What Are Those?!"
Last, but definitely not the least, footwear. This aspect of New York outfits is something that is given a lot of importance. The higher class of women can always be seen wearing heels no matter what, though many others prefer to match up their casual outfits with trainers, as New York is a place where people prefer walking and taking the subways, rather than using vehicles.
[Also Read: African Street Style Fashion]
All in all, New York is a city which appreciates people who take bold decisions in terms of their outfits. What to wear in New York is completely up to the personality of the individual, but one needs to remember that it's a city brimming with confidence, and a touch of poise will always score better.