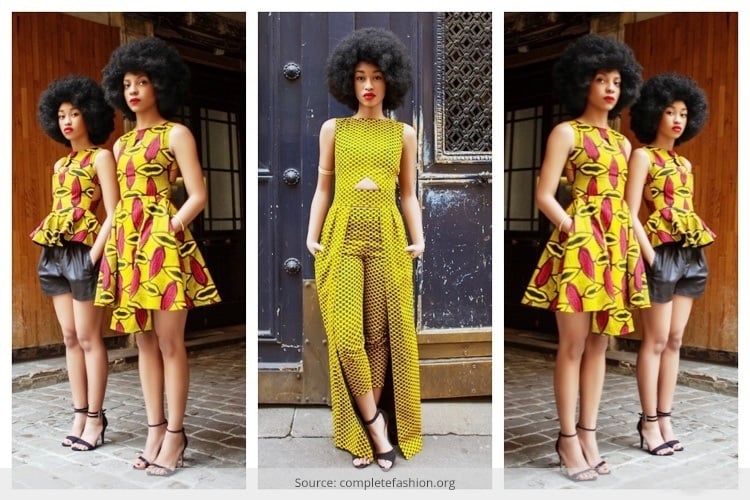 African pride, we cannot just pin-point our fingers to one domain when it comes to talking about the vibrancy, the spirit and the culture of the nation. The pride in all its glamour and endurance continues to evolve and grow, and apart from being an attractive holiday destination for travelers worldwide, Africa teaches the world a thing or two and maybe more about everyday fashion on the lines of African street style.
Have you seen how colorful and chic the street style trends in Africa are? From tribal prints to motifs denoting the cultural aspect of the nation, tourism to local innuendoes, a mix of traditional style meeting the new-age fashionistas demands and more; African street style is an inspirational bowl to draw ideas from.
[Also Read: Everything About High Street Fashion]
Without much ado, here are a few African street style trends we PYTs in India can learn and adopt from African trends and fashion ways. A sneak peak to all things vibrantly good and colorful, now unveiled!
Long Printed Maxi Gowns
Summers can be harsh and cruel much in Africa as it is in our own country, and this is why the rule of wearing loose fitting clothes, such as maxi gowns for work or pleasure is often noticed. The same African street fashion can be applied to our PYTs here at home; beat the heat in total style and look chic too!
Statement Necklaces And Three-Quarters
What we love about this look is that the 'trying-too-hard' aspect doesn't come through, and yet makes the figure stand out so shapely too. Heels with three-quarter shorts and a sleeveless top is chic enough for a walk to the mall, but accessorizing it with a beaded fantasy on the neck; steals the show!
Simple And Pretty
Coffee with the girls out on a summer evening and you want to look cool without too much on you? Play with colours and textures, so lightweight and trendy, you'd grab eyeballs around the city for sure. Notice how the African community celebrates women in all shapes and sizes, beauty galore!
[Also Read: Indian Street Style Fashion Ideas]
Long Dresses To Flowing Maxis And Cocktail Garments
Pick any of these beauties that have been embossed with chic prints and patterns, and your day would be made. Who has the time to wear heavy Indian wear, when you need to rush for an event? Look at the African prints on pure cotton and flimsy fabrics celebrating womanhood in all forms and shapes!
Leopard Prints in Ankara
A leading trend these days, Ankara is traditional couture to Africans and commonly known as a wrapper material; many wears to wear and flaunt the wilderness in you.
[sc:mediad]
Important Cocktail Events To Attend This Christmas
Should you have a line of events this Christmas to attend and be at, do so by all means with trendy African statements to flaunt. Choose from a line of low necks to square necks, prints to patterns and more, and steal the show! These African style dresses are haute eye candy!
[Also Read: Shraddha Kapoor Shows us High Street Fashion]
Friday Dressing Be So Monotone And Cool
Never thought in our wildest dreams that fashion for Friday dressing could be so monotone and chic, take a look!
Printed Floral Skirts
Lemony and with floral large prints for the evening out with friends, reminiscing the days of the autumn preserve are you? Chic skater skirts and African attire with polo necks are trendy outfits in Africa at the moment, emulate the look in your own way!
Printed Peplum Tops
Mondays to Thursdays and you can look haute at work, sans the worry of breaking norms. Peplum tops with their grandeur touches and luxe personalities, brings out the diva at work who knows her files from the meetings she attends!
Coz Girls Just Wanna Have Fun
It's the weekend and you want to let your hair down, have a sip or two of the bubbly and shop with friends while the sun rays beat harsh; do that with aplomb and style in a myriad range of colours running amok!
The next time maybe, we would like to show you more on the fashion week trends doing the rounds in the wonderful nation of Africa, stay hooked here as we bring to you more on African dress styles and the scoop thereof, go a little wild this FALL!