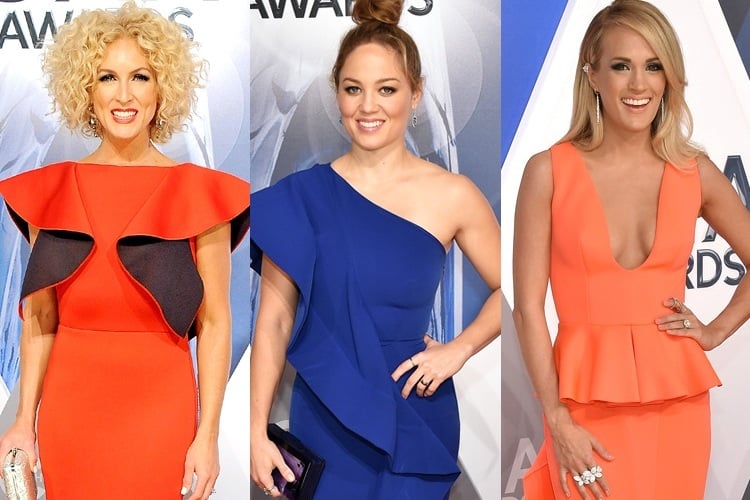 Gauri and Nainika got under our radar a year back when the likes of Deepika Padukone and Kareena Kapoor started sporting their outfits. When we revisited their old styles and noticed how fabulous their each and every outfit was, we realised what we were missing out on! Then from one fashion show to another, we kept waiting for Gauri and Nainika to showcase their master pieces.
Just the other week we spotted Jacqueline Fernandez wearing a beautiful outfit by Gauri and Nainika, which was displayed at the Amazon India Fashion Week last month. Needless to say, we were bowled!
Buttttt!! We forgot how bowled we were when we checked our social media last night and saw four of their outfits on international celebrities. At that very moment last night, we got stumped!
At the CMA Awards, 3 celebrities wore outfits by Gauri and Nainika. One of them, wore two different outfits at two different occasions. Want to see who wore what?
Here they are!
Kimberly Schlapman
For Kimberly Schlapman it was a gorgeous red gown on the red carpet at the Country Music Awards 2015. A glittery box clutch, earrings, a very chic curly bob and a beautiful smile completed her look. What's not to love?
Erika Christensen
While Kimberly opted for a red gown, Erika Christensen went the midnight way and opted for an electric blue gown by the designer duo. Top knot, wonderful smile, flawless makeup and a clutch finished her look. Very neat!
[sc:mediad]
Carrie Underwood
Saving best for the last, we have Carrie Underwood wearing two different outfits from Gauri and Nainika's collection. The first one was a peachy orange with a plunging neck line – she wore it to make an appearance on the red carpet.
Later in the evening, when she was hosting the event, she changed into a flared printed dress. Did we mention that the dress was vibrant and beautiful?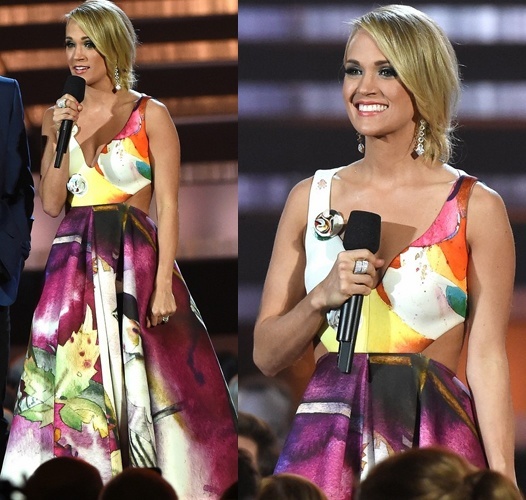 Now, after all this – how can we not be proud of these talented sisters?