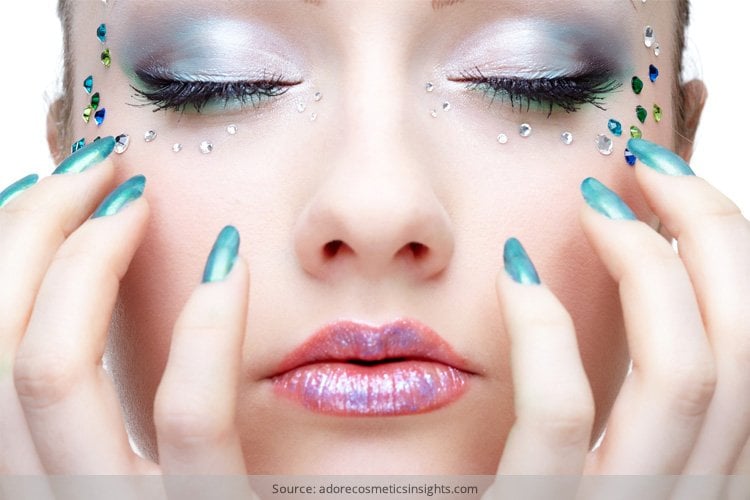 Getting up each morning is such a pain, I tell you. What if you have a morning meeting to attend? What if your modeling agency needs you to come over for an audition in the early hours of the day? You need to get the laziness out of your bone, girl. But how can you? Possible? Well, beauty hacks for the lazy girl could be the saving grace.
So let's go through some lazy girl hacks and lazy girl makeup tips which will help you overcome your beauty woes in a jiffy.
Here are some cool beauty hacks for the cool lazy bunnies out there reading this post.
1. Keep your makeup remover next to your bed. So that you have 'zero' excuses to not take off makeup before you go to sleep. B'cos if you don't wipe off your face at night, you are likely to get skin breakouts or infections. If you don't have the patience to stand at the sink for more than 30 seconds, then a bottle of makeup remover by your bedside will be your best friend. Call it simple makeup hacks or makeup life hacks. But don't make this a routine practice, keep it for strict emergencies. Got it?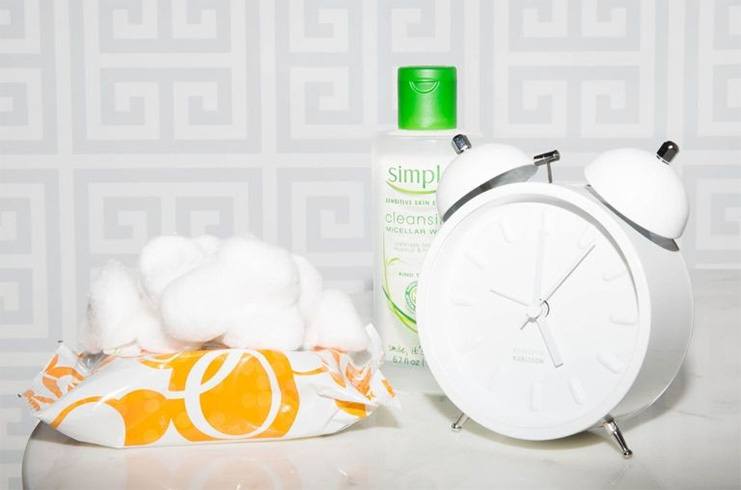 2. Got a manicure that's grown out? HIDE it by making a "glitter" ombre effect beginning from the base of your nails. Glitter is the best way to distract from a manicure which has either chipped or overgrown. This is one of the simplest cool beauty hacks that will last you for quite some time.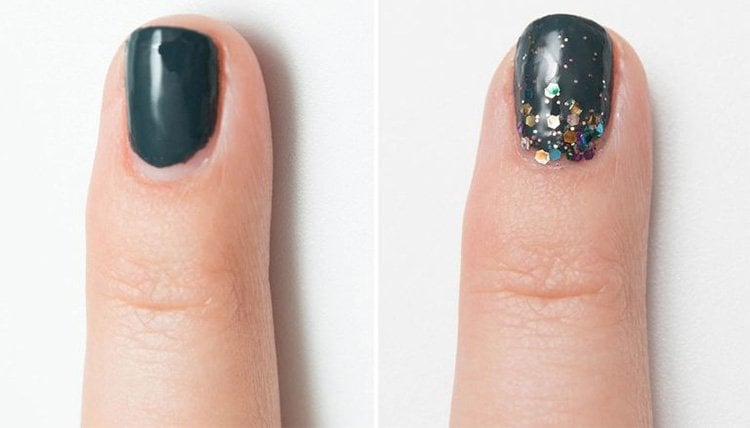 3. Getting too impatient to wait for your makeup to set or your toner, moisturizer, self-tanner to dry. Blast your skin with a blow-dryer (keeping it on the cool setting). Why because there are certain products such as toner and tanner which need to dry completely before you move on to your next step. In short, a blow-dryer can be relied on as beauty hacks for a lazy girl.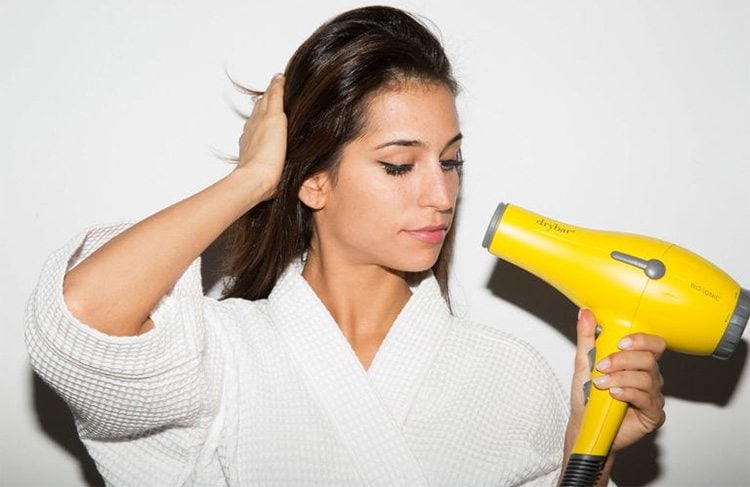 4. There might be some days when you don't want to mess up with your whole makeup. Make use of a lipstick to add a bit of color to your cheeks, lips, and eyes. Just swipe your one-product wonder stick along your face assets – such as your brow bone, cheekbone, and lips. Follow it up by blending it out with your fingers to get a subtle glow.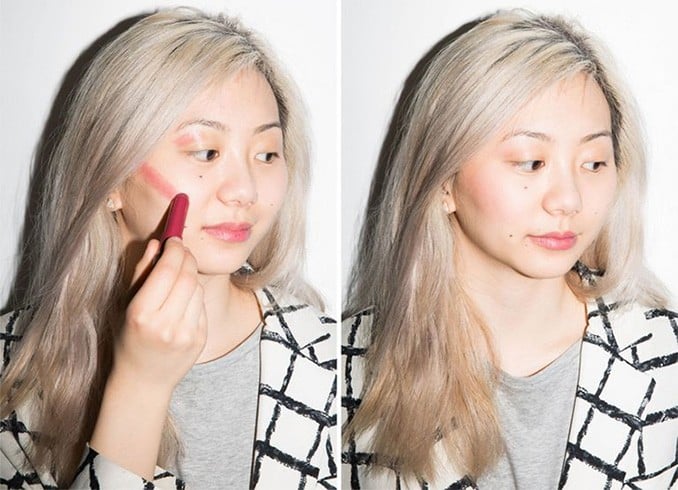 5. Worried how to go about highlighting and contouring your face? Making 3 is the trick! Meaning, using a concealer, you need to make a "3" which should be two shades lighter than your skin tone. Draw a line above your eyebrow, then make a middle line above your cheekbone, and a bottom line just above your jawbone.
Coming to the face contouring part –
Using a concealer, draw a backward "3" (should be like the shape of an "E" as shown in the image below). Now buff out the two shades, and blend the lines completely to get a seamless finish. The makeup life hacks couldn't be more adventurous!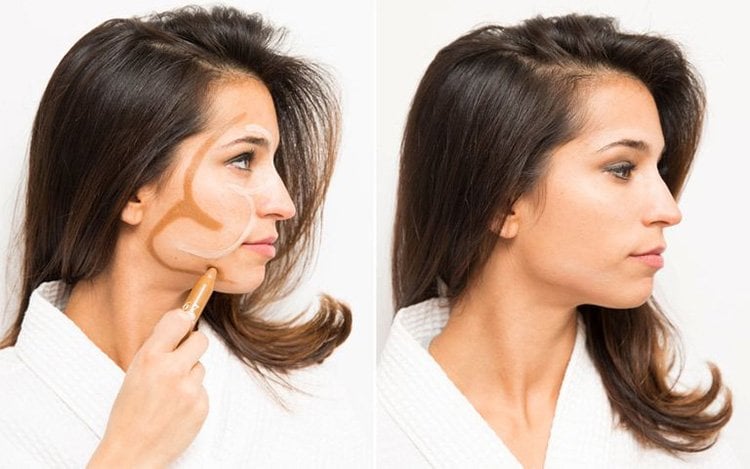 6. Love the WINGED eyeliner but don't have the perfection to make it? No big deal. Get a cotton swab coated with petroleum jelly and use it to clean messy edges around the eyes.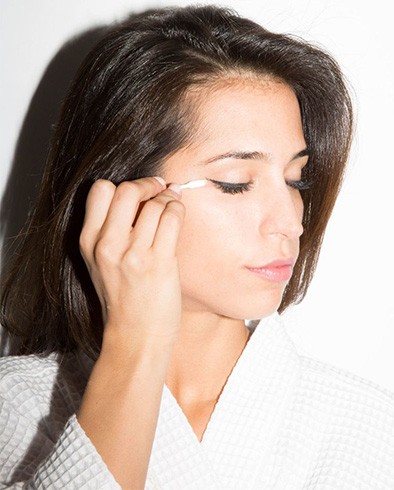 7. Run out of your stock of liquid or gel eyeliner? Drop the idea of going to the cosmetic store. Instead, make use of a small liner brush to grab the formula of your mascara brush.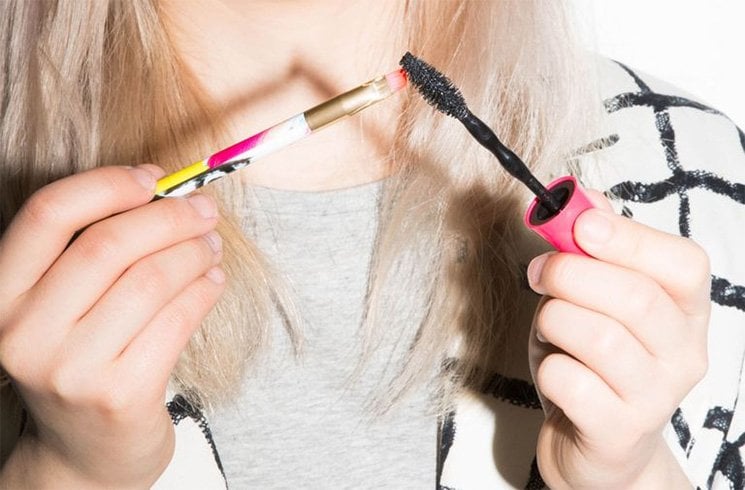 8. It's a challenge making your eyes look wide awake (esp. when your eyelids are heavy with sleep due to long work hours or late night social calls). Line the inner rim of your lower eyelid with a nude eye pencil. This trick will brighten your eyes, plus it will also make you look wide-eyed.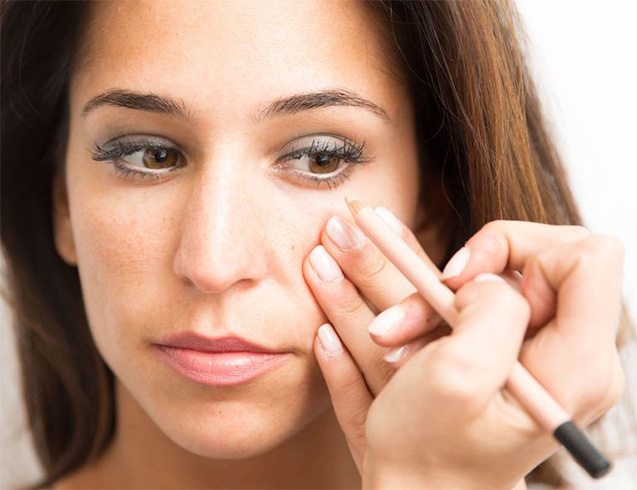 9. Transform your eye makeup from a sleek daytime look to a sexier one for the night out and fast too. And how? Just smudge your eyeliner with a cotton swab and diffuse it into a smoky eye look. Give rest to your whole makeup bag. Doesn't this simple makeup hack count as one of the most time-saving ones too?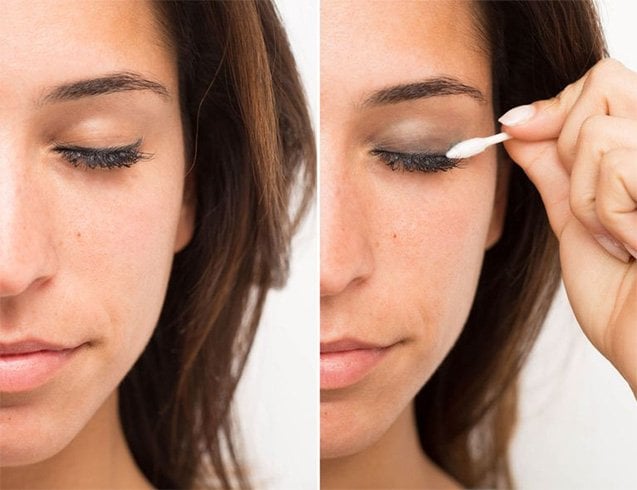 10. Need a root touch-up but don't know how to get one? Tease your hair at the roots and create a messy side parting. This will help mask the overgrowth.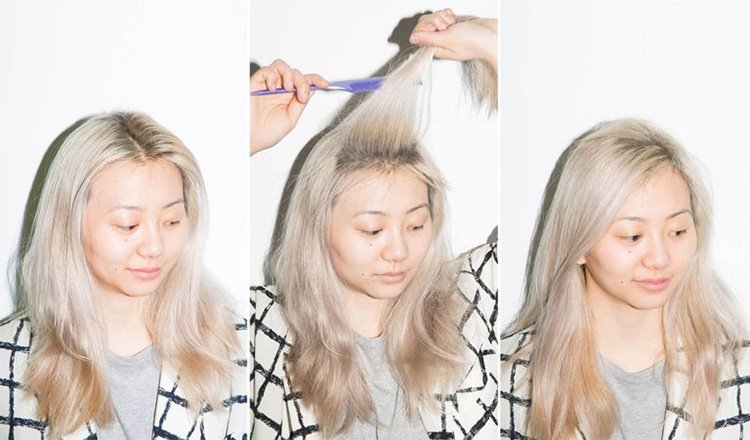 11. Got "greasy" hair? Okay, here is one of my most favorite cool beauty hacks you will love too. Pull the back section of your hair out of the way and wash only the front portion of your hair in the washbasin. This takes care of your laziness – in fact, justifies it. Cool trick, isn't it?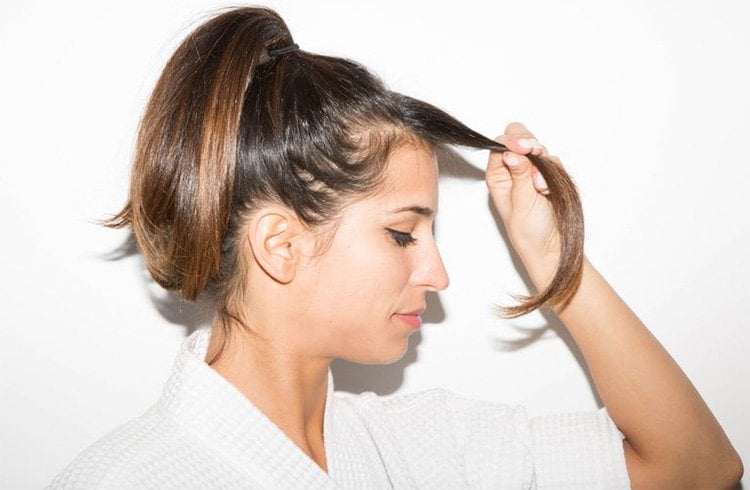 12. Supposing your tresses are too dirty (hey, I didn't say filthy). And there is no way you can wake up early to wash your hair. Luck is on your side, still. Just apply baby powder to the roots of your hair before you hit the sack at night. The powder will soak up the excess of oil which is responsible for making your hair look greasy. Got dark hair? Then don't apply baby powder right before leaving the house. Sprinkle it on your roots at night. The white powder residue will get sufficient time to fade away and soak up the extra oil on your scalp and hair by the morning next. Suits you, right?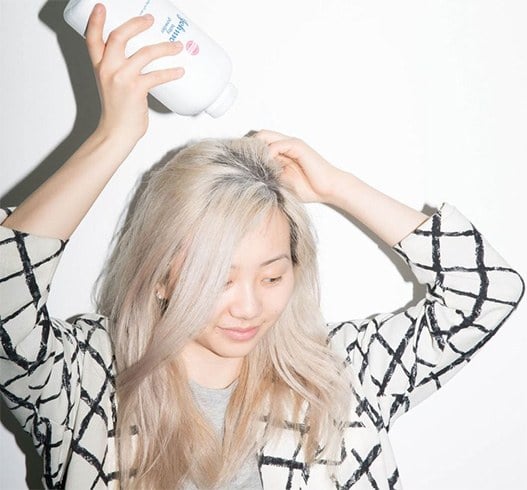 13. Washed your hair but didn't have the time to blow-dry? Put your hair in a bun – a low bun but loosely, secure it with a hair clip and go about doing your normal chores of the day. When your hair dries up, untwist the bun and run your fingers through your mane creating effortless waves.
[sc:mediad]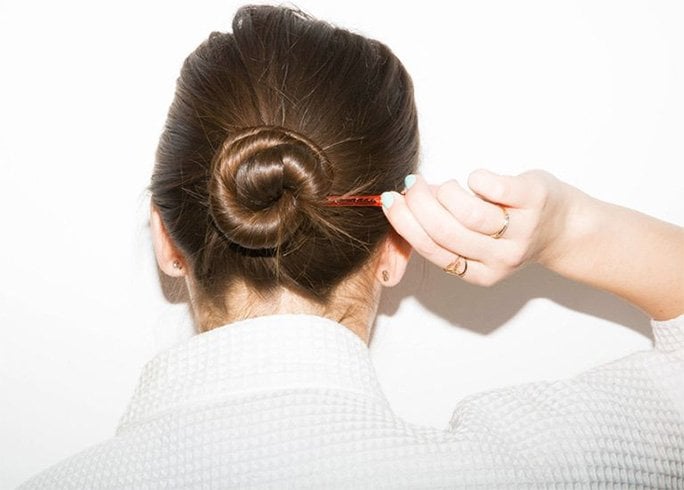 14. If you think curling your hair is a timely task, set your hair in a loose-and-low braid before going to bed so that next morning greets you with mermaid waves. Suppose you have got thin hair? Don't make the braid too tight. The advantage of going for a loose braid is that it will give you softer and less obvious waves.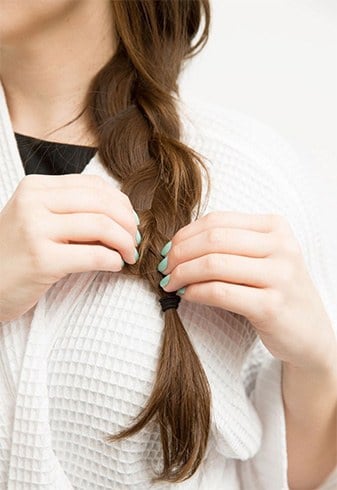 15. Any lazy girl hacks for your cracked heels? To get sandal-ready beautiful feet, apply healing foot lotion or oil or Vaseline to both your feet. Then wear socks before you go to sleep. Your feet will be soft and smooth next morning.
16. Use Eyelash curler to get the best eyeliner. In doing so, you need to line your eyelash curler with a pencil eyeliner. Then simply curl your eyelashes like you normally do. Bingo! You will get an evenly lined eye and curled lashes at the same time.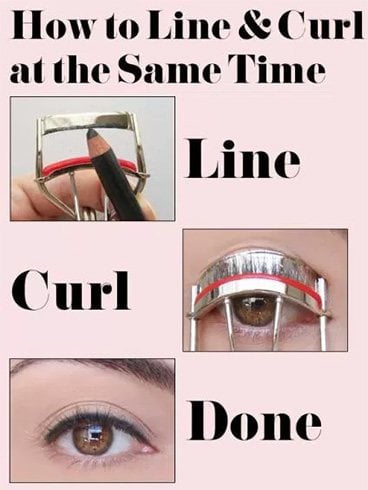 17. Got dry and clumpy mascara tube? Stop worrying. Put a few drops of contact solution in your mascara tube to loosen the mascara. This is one of the most popular simple makeup hacks that will ensure a longer shelf life of your mascara tube.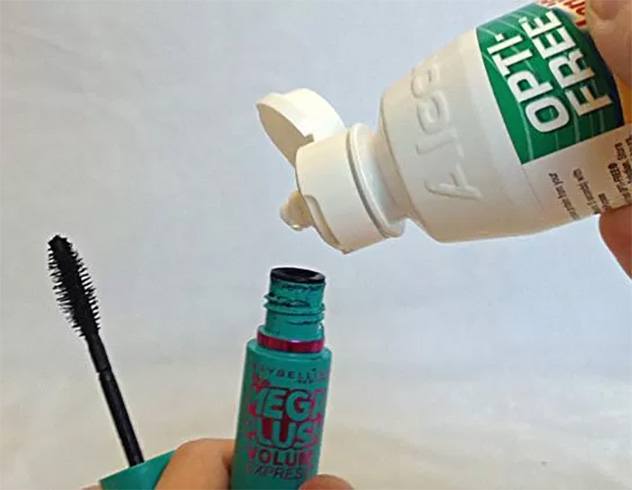 18. Are makeup wipes to be kept only on the dressing table? Why be silly when you can keep them by your bedside? This is one of the life-saving hacks for lazy girls that suits all girlies who don't want to go off to sleep with makeup on, yet feel lazy getting up and taking off the makeup.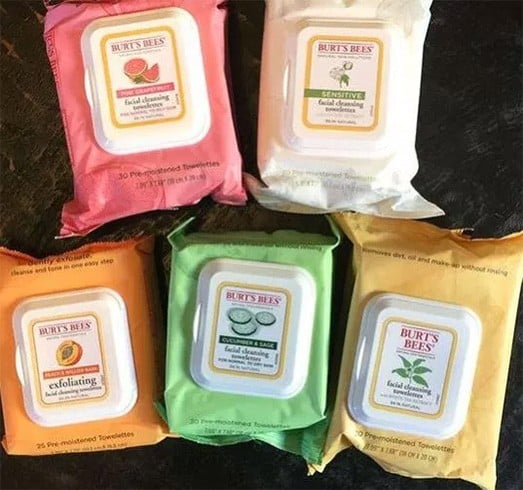 19. Make dry shampoo your best friend. This beauty hack is applicable for those days when you don't have time or motivation to wash your oily or greasy head. That is why it is one of the best lazy girl hacks.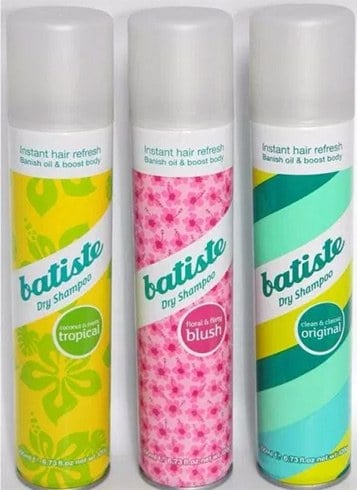 20. You do use hairspray, right? How about putting hairspray on your bobby pins? This will get you a stronger hold of your hair and save you the hassle of having to hairspray every single piece of hair on your head.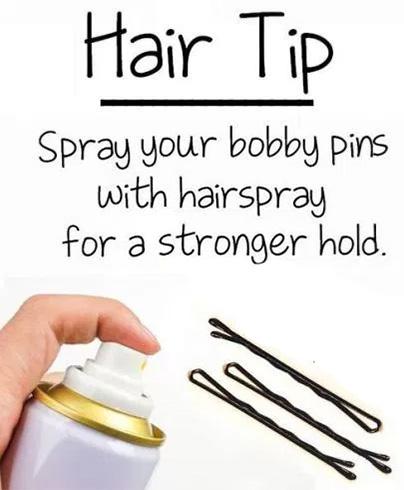 21. Which is your best lip color? Use this chart below.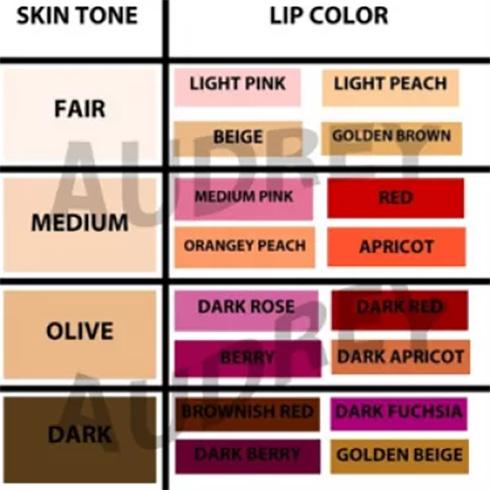 Hey, beautiful how did you find these Beauty Hacks for Lazy Girl? Have you tried any of them? Tell us which of the cool beauty hacks you will try out.
Images Source: cosmopolitan, society19