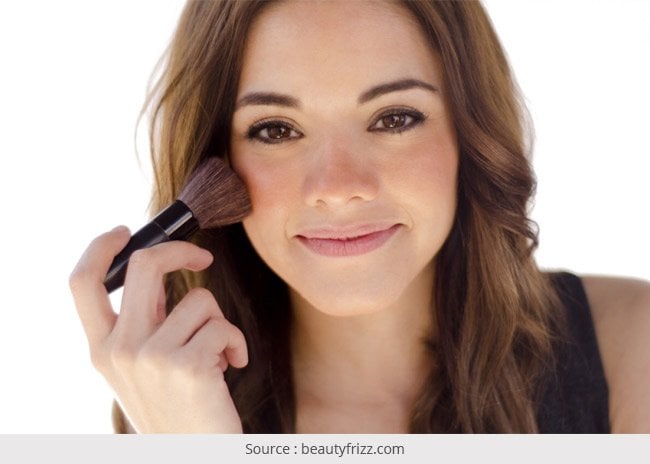 Most of us know that it is extremely easy to use a makeup blush. It's is true that cream blush is better than powder blush. One should not over-do a blush and keep it natural etc. etc…
That's right! We all know that… But I am going to share something that you might have never considered earlier.
I am here to tell you about how to wear a blush based on the shape of your face? Shocked? Don't be. It's not difficult at all.
The reason why this is important to consider is, because while we keep in mind the haircuts that suit our face shape, and sunglasses for an oval or heart-shaped face, blush also add structure to the cheek bones and enhance the beauty of the face.
[Also Read: How To Get Chubby Cheeks]
Below is an infographic that exactly demonstrates how to correctly wear your blush based on the shape of your face.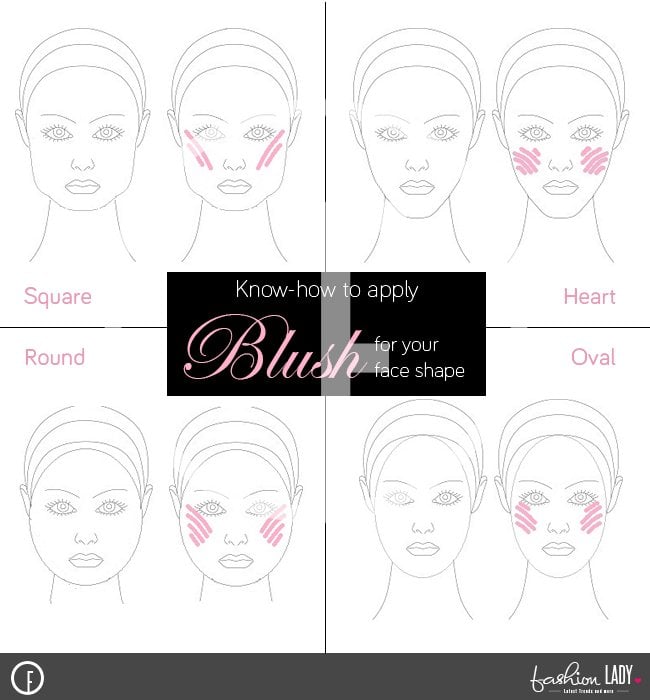 On a Square Face – Wear your blush on your cheek bones. This will give a slim look to your box shape face.
A round Face needs more drama to make the face look elongated and sleek. Thus, wear your blush starting from the cheek bones till the mid of your cheeks.
Heart Shape Face requires the blush to be applied to the area away from the chubbiest part of the cheeks, i.e. at the right angle of your eyes and nose.
An Oval Face must concentrate on the blush starting from a little below the eyes and continuing on the chubby areas of the cheek.
Pro tip: Always remember to stroke your blush starting from the mid of your cheeks towards the temple and not vice-versa.
Let us know how you have been wearing yours and how this infographic has helped you ti rightly wear your makeup.
Stay tuned for more interesting infographics on Beauty and Fashion.