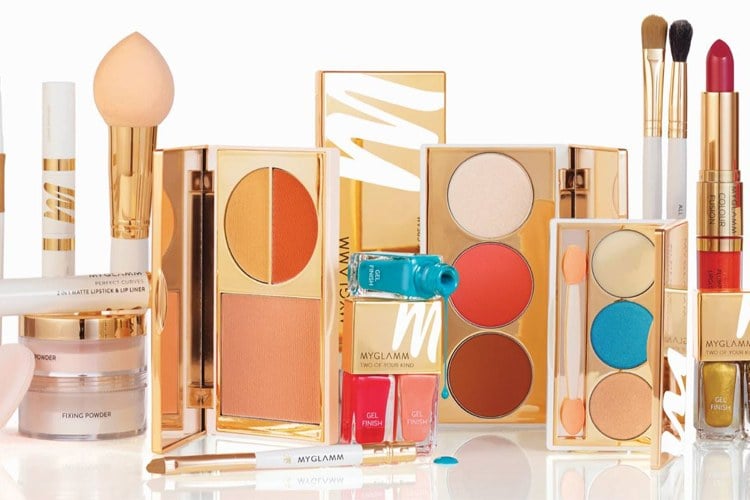 Every girl while growing up is fascinated by her mother's collection of the luscious lip shades, the compact powder, and the dark kohl eyeliner. Even at that tender age, she is certain that makeup adds a chime to her look, making her more glamorous.
Although we love to stay glammed up for every professional, social and personal event, we struggle to cater the time for it. And with the growing hustle and bustle these days, it's hard to sneak a look in the mirror or dab a little something to turn a tiresome face into a refreshing one.
Making this walk of looking stunning round the clock absolutely smooth, comfortable and effortless is this really cool online makeup store – MyGlamm, which brings together global experts and makeup artists on one platform.
Spending hours applying makeup is not what we wish for. It surely kills both, time and the fun of dressing up. To make the whole concept of makeup a simple routine in a woman's life, MyGlamm has conceptualized and formulated palettes that are worth both, dime and time.
Step onto this online platform of beauty products derived from Italy and Germany and celebrate makeup with ace quality and choices. The brand has pulled together the features of multiple products and concocted single makeup products that fit right into the vanity bag.
Total Makeover FF Cream, Chisel It (3 in 1 highlighter, blush and bronzer), All Eye Need (primer base+ eyeshadow +highlighter), Perfect Curves (Matte lipstick and lipliner), Jet Set Eyes (kajal + liner) are few creations of the brand that caters to many needs and lightens the vanity pouch.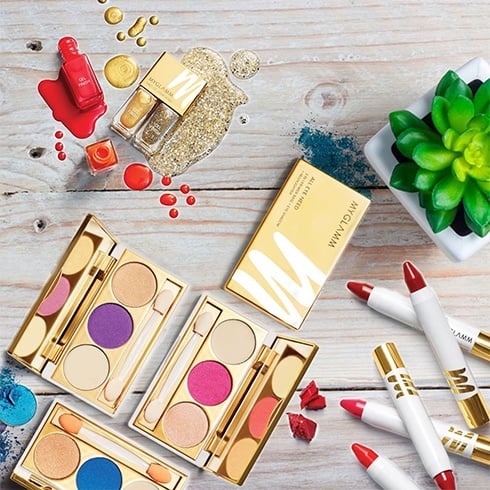 Skip the laborious process of layering with each product and opt for MyGlamm's multi-functional products that favor supple textures, and precise definition of features.
Although online shopping is the current boom, most of us often prefer to touch and feel before loosening the purse strings. But with MyGlamm, you can make a firm, quick and assertive choice by treating yourself to a lookbook available on their website. Skim through the makeup experts' creativity and get inspired to bag the collection.
Each product of MyGlamm is crafted with a pinch of love and 100% cruelty-free and no added minerals. Holding the richness of Jojoba oil, Argan oil, tropical plants oils, each multi-functional product is irresistible and encouraging.
Besides offering world-class quality products, MyGlamm has exciting activities like the glammInsiders club and the Virtual glammParty that will fill your kitty with some of their best products.
[sc:mediad]
Wondering how? Well, with every purchase of MyGlamm products, you earn 15-20% back as glammPoints. But there's a surprise, my ladies, it doesn't stop here. With every purchase that your friends and family make based on your reference, you gain another 15-20% of the purchases as glammPoints. Therefore build your glammCircle and earn enough points to get your products for free. Now, how cool is that?!
And lastly, the GlammParties are another way of winning yourself a beautiful treat. Throw away a virtual glammParty to your loved ones and share with them irresistible secret gifts. Cash the reward points with every purchase made by your party attendees.
All in all, we are delighted to experiment this makeup on the go with MyGlamm. It's time to amp up your beauty game. Feel free to explore their marvelous products here.
Sign up for this fun-filled online shopping spree at the FashionLady shop and get your makeup right on spot!