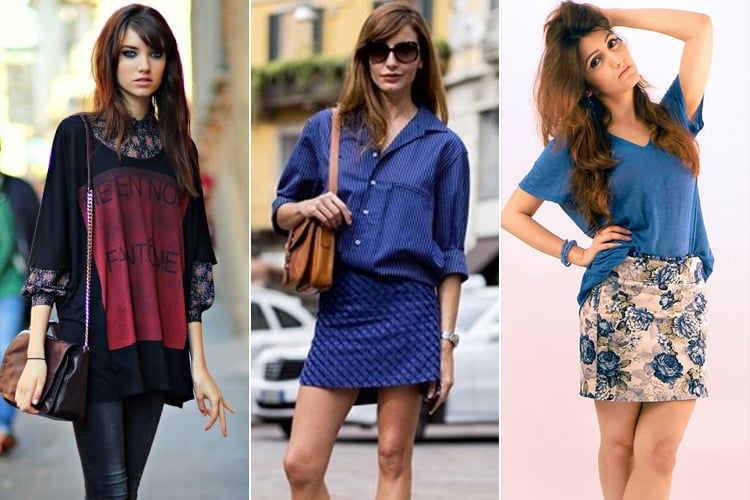 Yeah we all have a fetish for the tailor when it comes to getting our garments suited to our measurements. But ever wondered the new fad of wearing oversized shirts?
While the idea of wearing oversized shirts might look a bit tacky but not the concept of how to wear oversized shirts. In fact, jersey tops will look all the more athletic and sports inspired when worn with the right wardrobe accessories.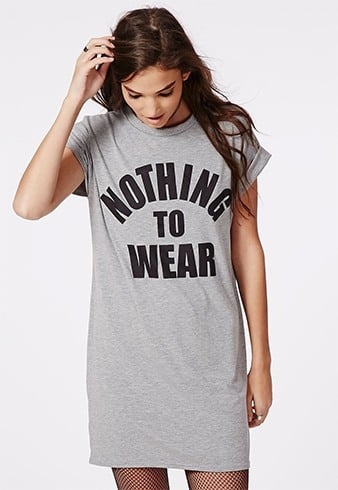 How To Wear Oversized Button Down Shirt & t-Shirts
Here are some simple tricks on what to wear with oversized t-shirts and oversized shirts to wear with leggings that will make them the new fashion staple.
[Also Read: Different Types of T-shirts]
1. Paired With Leggings
Don't you come across those days when comfort is the key? Pairing an oversized tee with leggings is the way to go. Yes, oversized shirts for leggings make you feel chic and edgy especially when you have added a pair of ballet flats to get that carefree style.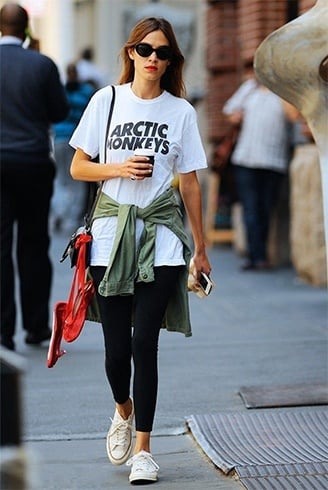 2. Paired With High-Waisted Skirt
Slipping an oversized shirt under a high-waist skirt is the easiest way of how to wear oversized shirts. After all, the skirt will further highlight your waist and slim the shirt in the right spot.
You can tuck the tee in your skirt or for that matter keep it hanging outside loose. But yes, wear cool looking ballerinas or flats with your skirt to add the oomph factor.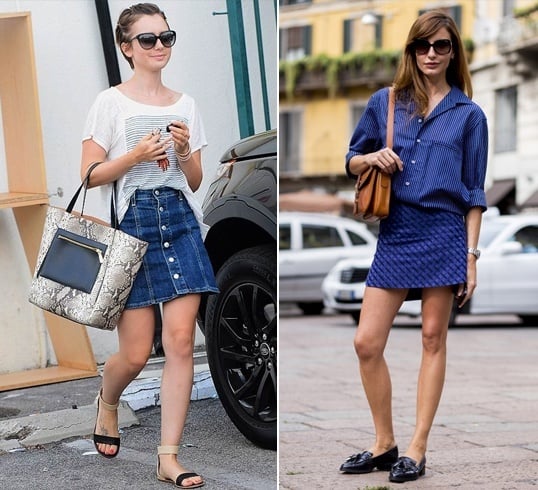 3. Knot It Up
Never mind if your shirt is oversized. Just gather the bottom of your shirt and twist it on itself to make a knot. This is one trendy look that needs just five seconds to put it together.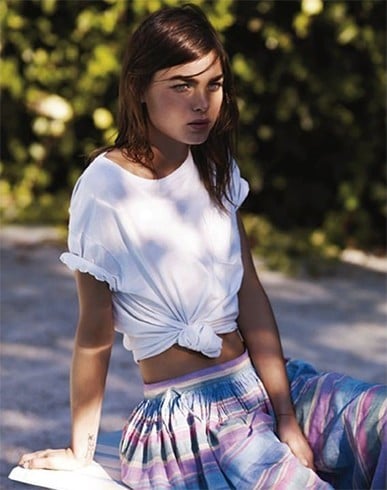 4. Belt It Up
Go ahead and create an hourglass figure by wearing a white tee, ripped jeans or leggings and a casual belt. It will certainly make your casual night-out perfect, posing as a good tunic.
If your tee happens to be long and oversized, put on a prominent belt that gives a contrasting effect with your T-shirt. Match it with a hat or a huge bag to look bindaas. Interestingly, this outfit will go well as a beachwear option too.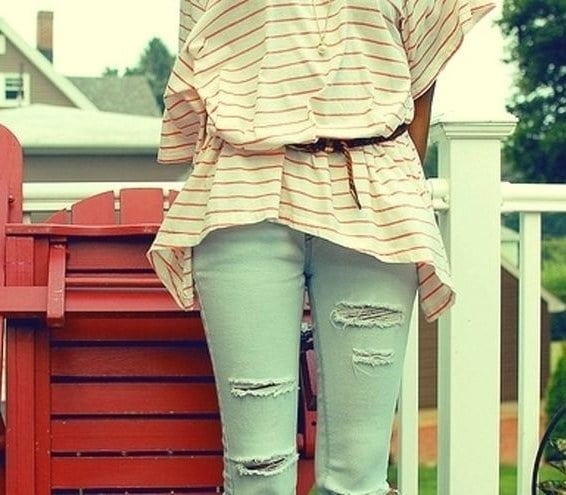 5. Crop Top Tied Up
For a change tie your tee higher than the usual way in order to show off a little skin. This is a perfect summer style look that looks spicy fun and fresh when teamed up with high waist shorts, or for that matter a skater skirt.
6. Wear It Off Shoulder
Flaunt your slim shoulder line by wearing an oversized shirt off your shoulder. Tuck it in your shorts or leave it baggy, whichever way you feel like sporting it. To further amp up your chic look, you can wear a contrast camisole or a bustier.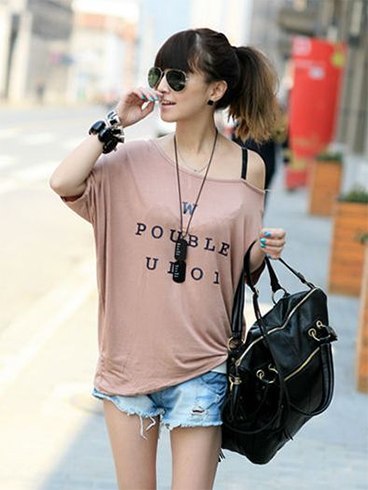 7. Tuck The Oversized Tee Loose
Keep it in mind that a casual loose T-shirt looks just as elegant as the one tailored to your body measurements. Just tuck in the tee into your shorts or jeans and enjoy bliss the way you seek.
[sc:mediad]
But yes, there are two options to tuck in the oversized tee. The first one is to do it entirely to get a cleaner look or else tuck it loosely in the front to get a nerdy casual look.
In both the cases, choose to wear high boots or sneakers in order to keep the casual look going.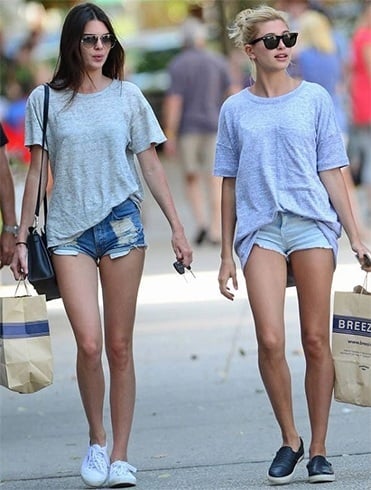 8. Sleevy Affair
When you are wearing an oversized shirt, you carry the passport and freedom to wear it the way you want. Hence no need to keep the sleeves up to the mark. Just cut them to your need and roll them up, and see how you look effortlessly cool.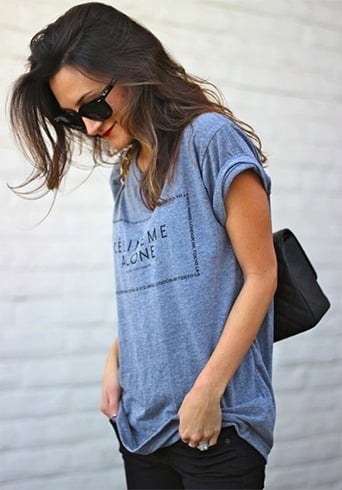 9. Wear It WIth Cool Dungarees
To be honest, oversized shirts will look fabulous with dungarees. All you need to do is tuck it in, strap into your cool sneakers and opt for messy hair or hair bun.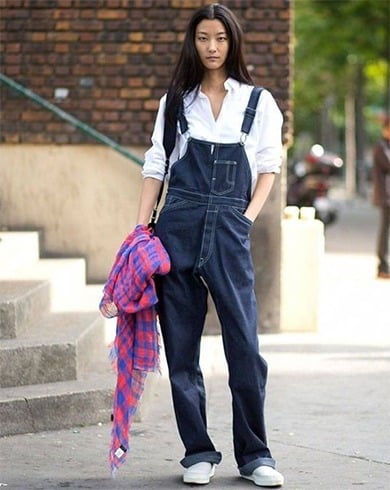 10. Just Wear It Loose
Want to make a big statement? Pair an oversized shirt with boots.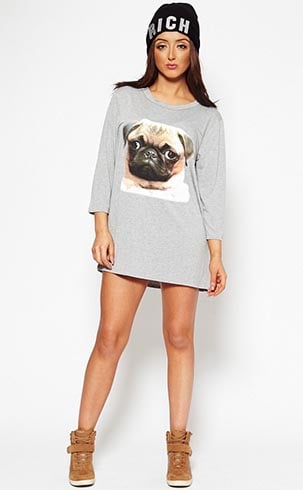 Which option are you going to try out when it comes to how to wear oversized shirts? Drop us a line and share with us what you have in mind.
Images Source: pinterest