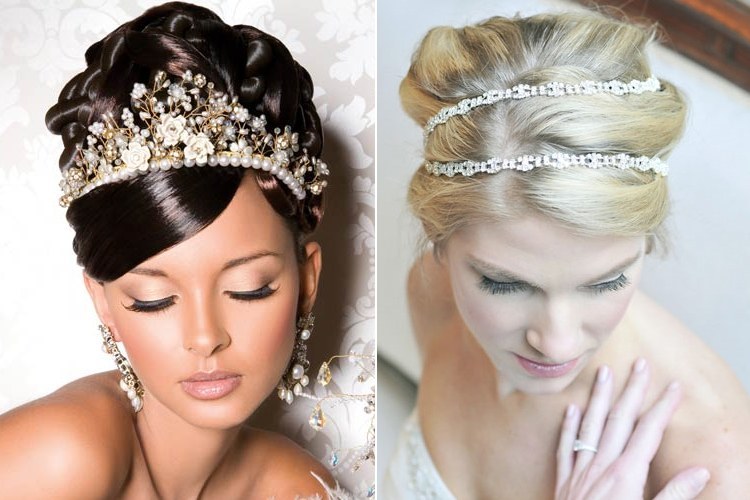 At a white wedding or an Indian Christian wedding per se, you could leave your hair unadorned and loose. It has its own beauty and charm in doing so. However, if you really want to still make a fashion statement, there are bridal hair accessories that can make magic happen.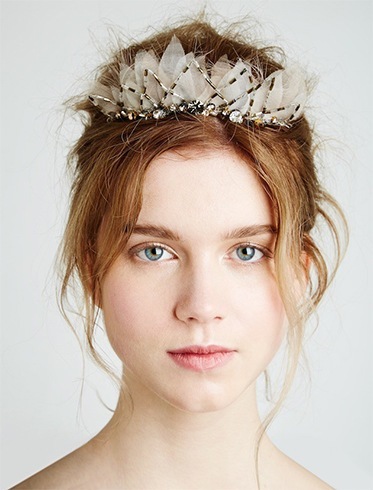 You could be the bridesmaid or the bride in question, and get the entire look pulled together. What you need to do here is when you shop for your bridal gown, think about the bridal hair accessories that you would be wearing, and coordinate accordingly- no mismatches allowed. The same would be when choosing bridal hair accessories for the entourage of bridesmaids too- apt to wear with the bridesmaid dresses you plan to gift them.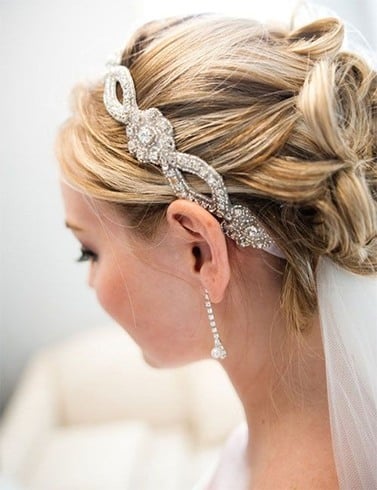 Start shopping for bridal hair accessories a month in advance if not ahead!
Hair accessories for the bride or for the bridesmaids at the Indian Christian wedding or at any white wedding for that matter should be bought ahead of time. Before you buy your wedding ensemble or wedding wear, choosing your bridal hair accessory is a must. This helps not only with the coordination, but would also match the accessory and brings about a clean look too. Window shop ahead of time to know the different ranges and styles available in the market, and also which ones are eye-catching as well.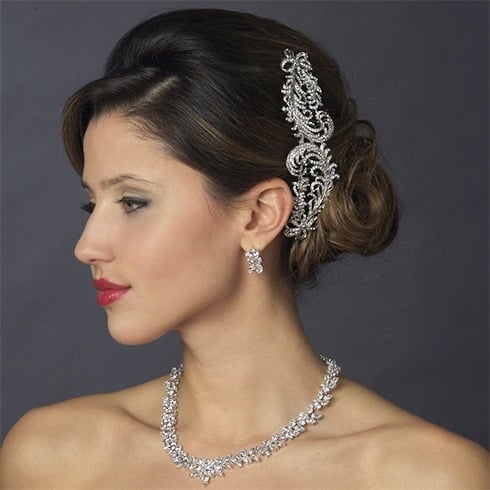 What If You Don't Wear Too Much Jewelry?
It isn't important that you have to be the child of chunky charm to make a statement with bridal hair accessories in metallic tones only. There are beautiful and very intricately carved pieces that can adorn you like nothing else can. Some brides and bridesmaids opt for a single piece to make a statement, and keeping it minimal or simple for D-Day is chic!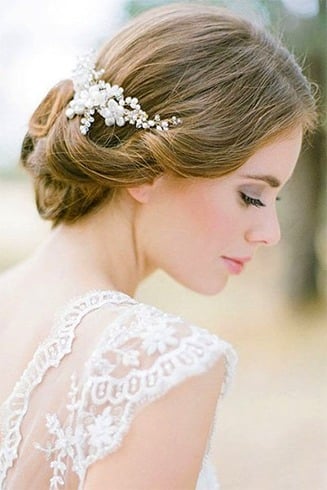 The Hue Of The Accessory
Keeping in tune with the hue of the accessory and the style is important, which is why taking the metal color into consideration is a must. Check what work your gown has, beaded or simple, vintage or modernish, and then choose the accessory you plan to wear for you wedding. For vintage styled weddings, you would need a metal band, a hair clip or a bow, and for bohemian weddings, think of a wreath in white tones. Crystal embellished tiaras as trendy for any type of white wedding too.
[Also Read: What Are The Different Hair Accessories For Long Hair]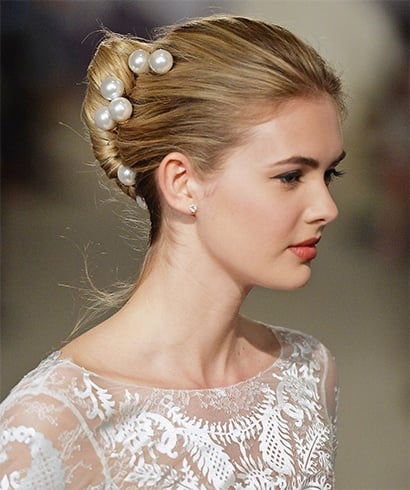 Types Of Hair Accessories
1. The most popular ones doing the rounds now are headbands in white. They are versatile and can be worn half up or half down, and even after the wedding too. You can also find them in crystals, pearls, blended in with wrapped ribbons to match the hair color too, side bands or full bands as well.
[sc:mediad]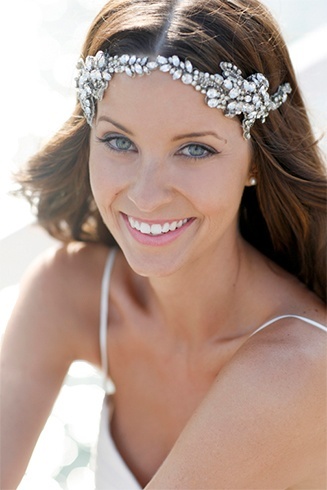 2. The hair combs in question are available in various shapes and sizes, and would look best with wavy flowing hair or chignons and updos too. Such accessories look super chic with a veil falling in front and that which can be easily removed when the wedding evening is over and done with. This is a decorative piece which again because of its versatility can be worn with other cocktail wear too.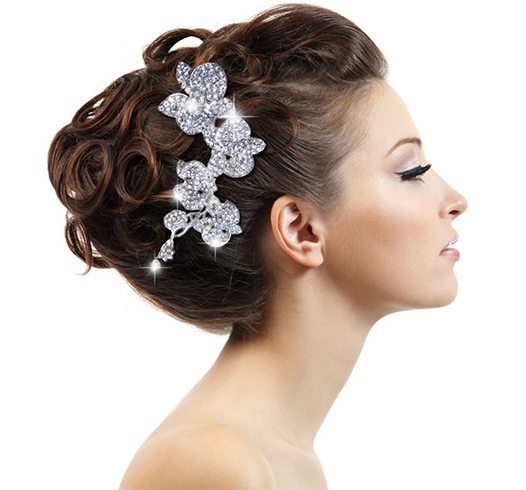 3. Fashionable as ever, the chic tiara can be the focus statement piece on your head. You can wear it with a gown, a saree or with a anarkali in white. Indian Christian brides have a desi touch to their dressing these days, and white crystal embedded tiaras are sensual and cute to wear too.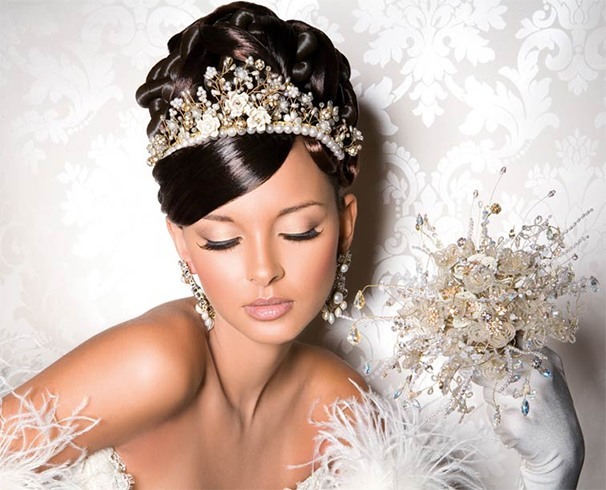 4. If you would like plenty of accessories and yet have a minimal touch, you could wear hair pins in white. Wearing a chignon or a top knot or a bridal puff hairdo and updo would be an awesome fashion statement to make at your wedding, with cute hair pins in white and prominent neckpieces and earrings for company.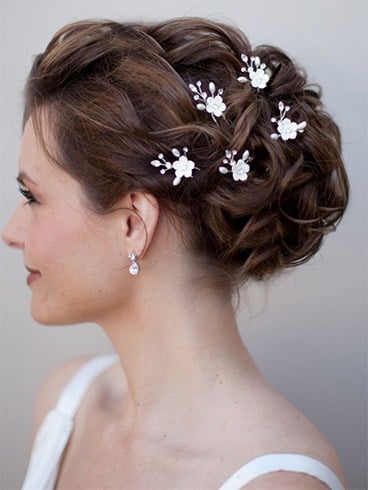 Before You Buy
It is important to check out the piece you want to wear from every angle
A 360 degree view is a must to check with so that you know which of the wedding hair accessories would be best fits for the big day. This is for the bride and the bridesmaids alike.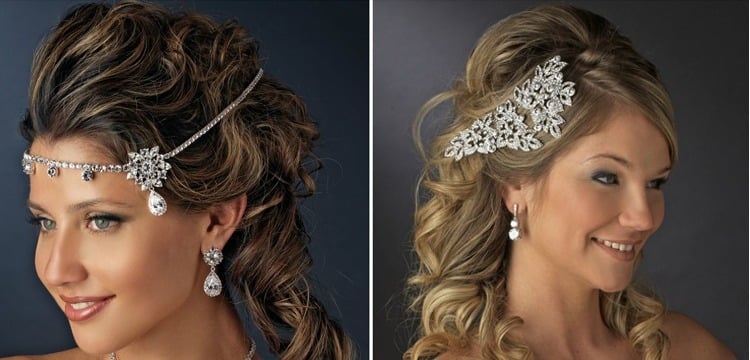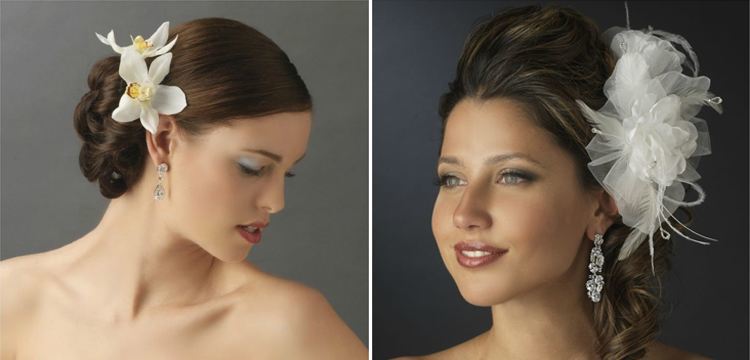 No compromises now when choosing the right wedding hair accessories!
Images Source: pinterest.com, basiashop.com