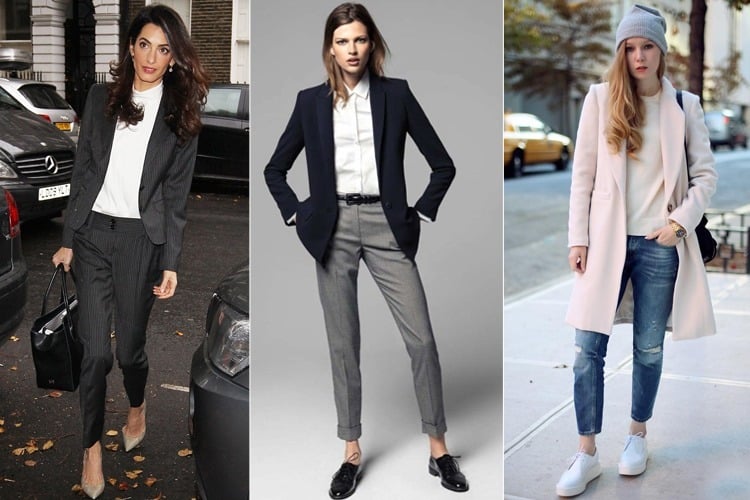 Do you also encounter the situation when you stand in front of your wardrobe and feel there is nothing trendy or fashionable to wear? There is some great news for all us females who are in this same boat! Any serious fashion follower would have noticed that since past few seasons, androgyny has been a rising trend! Thus instead of getting into a shopping spree, all you need to do is raid your dad's brother's and above all, your boyfriend's wardrobe and get some terrific ensembles geared up in your wardrobe! Once you adorn them, your boyfriend is sure to wonder why that clothing did not look that terrific (so sexy!) on him! Get ready for some bombshell ideas!
Masculine Shirts
There is no masculine wardrobe without some terrific shirts! Whether its stripes, checks or just plain, it's a treasure house for you, especially the oversized ones! The simplest way is simply to adorn it over jeans, skinny pants, skirts etc. and accessorize with belt, chunky shoes and of course a female bag/purse for the extra bling! Tucked or let loose, it can look the most stylish piece you ever adorned. Rolling up the sleeves or letting it hang loose can look crazily sensual if adorned stylishly. For those who love to let their adventurous streak go wild, try innovating the shirt into wonderful summer dresses, skirts etc. Watch the tutorial to get some crazy inspiration. Wear them solo or pair them with shorts, skirts, tights, some terrific sandals, pumps or stilettos, and appropriate statement necklaces, bangles bags etc and let your magic roll out in full! The exact same innovation can be tried out with various masculine T-shirts! You are bound to love the cool bohemian and chic vibe emanating!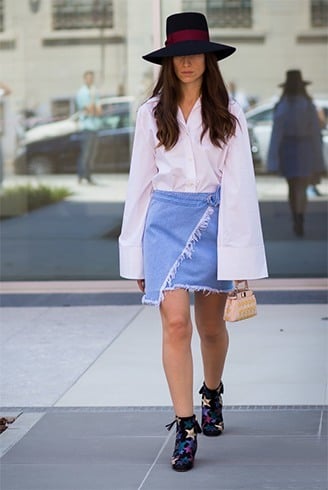 Boyfriend's Pants
While there is no dearth of stylish female pants, nothing looks sexier and cute than a man's pants on the female! There are few bonus pointers in men's pants that are seriously lacking in a female pant. Not only are their pockets much larger but their back pockets are also stitched much lower which actually creates a more beautiful and sexy behind! The long and baggy look creates a taller silhouette which when accessorized with a stylish and broad belt, lace up flats or stylish pumps or even bellies, nice shirt and jacket oozes a very cool and glamorous vibe! Do not forget to wear statement earrings with it! To add an edge to it, the cuffs can be rolled a bit if the pants are too long. Try raiding cargo pants, khakis or other trousers from his wardrobe! We can guarantee you would not wish to return it all!
[sc:mediad]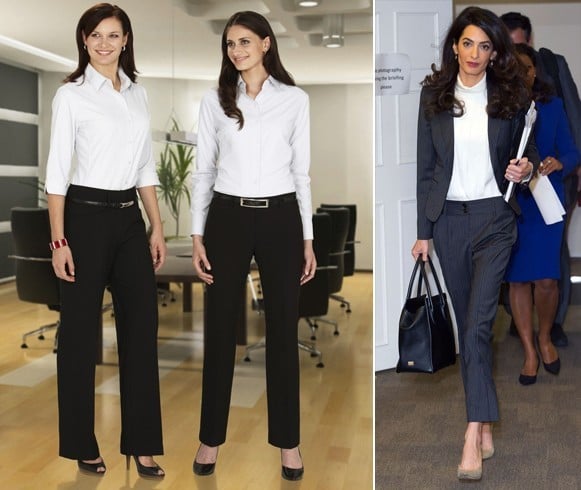 Boyfriend's Jeans
Unlike female jeans, the 'boyfriend jeans' are oversized, baggy, loose at the hips and often go down to the ankles! Trust me; wearing them is a huge fashion craze at the moment! The best way to adorn it is by giving it a distressed look! Roll their cuffs or leave it unrolled, get a nice shirt on top, and finish off with a statement belt, ankle boot or red straps or even sneakers and revel in the drop jaw effect that you create! Layering it with jackets gives off the cool business vibe though here distressed jeans should be avoided. Check out the images for some knockout ensemble inspirations!
[Also Read: How To Style Boyfriend Jeans for Women, In 15 Different Ways]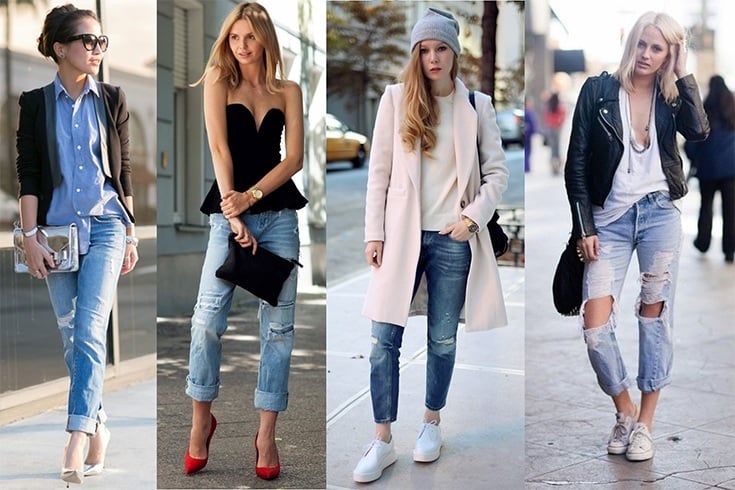 Men's Boxers/Underwear
Thinking of female undergarments automatically pulls up a vision of lace, frills and all fancy stuff! However, you might be surprised to know that the biggest androgynous revolution has taken place with these men's boxers and under-wears. They have emerged as the coolest thing and not in any sexual or fetish perspective! Contrary to popular beliefs, they are not only ultra comfortable but also look extremely stylish on a female! These are getting so popular today that number of male underwear designers like David Gandy is designing men's pieces keeping the female perspective in mind and essentially for them! Today top leading brands are actually coming up with gender neutral underwear range! Give them a try once! You are bound to get addicted to it!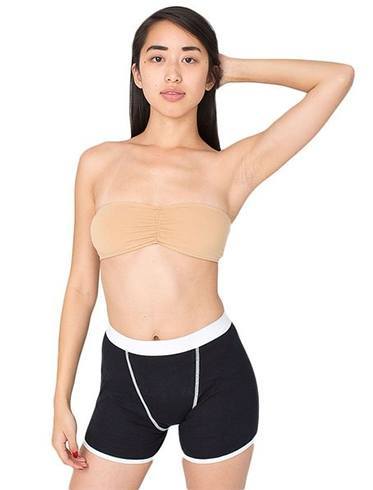 Men's Watches
Ever tried wearing a men's watch! There is something quintessentially bold, stylish and aesthetically pleasing in wearing the bid dial's of men on the female's tiny wrist! Accessorizing any of your cool ensembles with any type of your boyfriend's watch will give your entire vibe a hotter edge! The trend is really catching up like wild fire-So why not take full advantage!
[Also Read: Boyfriend Shorts are Next Big Thing]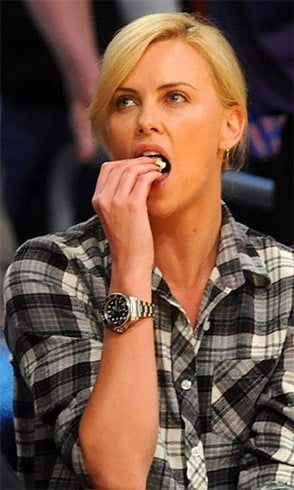 Did you ever try any of your boyfriend's outfit pieces? Let us know by writing in the comments box below!
Images Source: pinterest.com, bustle.com