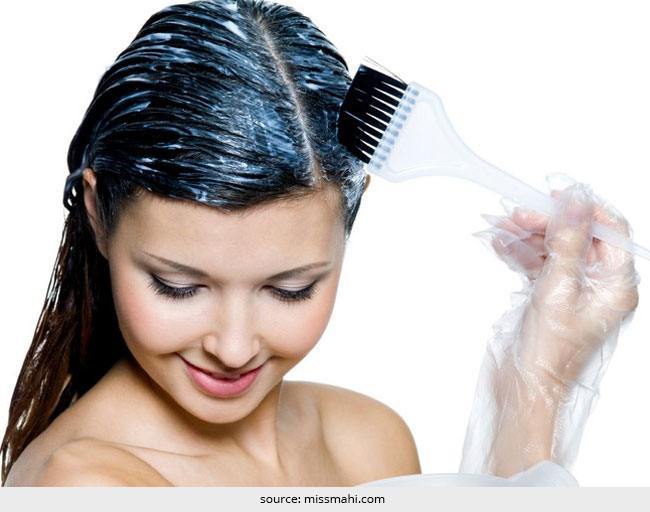 Some of the best remedies for thick lustrous hair don't need a visit to the beauty salon. They are available right there in your kitchen cupboard and fridge. Here are some of the best homemade hair masks for your tresses that will stun those envious girls.
Milk and Honey Mask
We are all aware of the benefits of milk for skin, hair and health. For a great hair mask, mix 1 tsp of honey into one glass of whole milk and massage it onto your hair. Leave it on for 15 minutes and rinse with lukewarm water and shampoo to get some amazing results in your hair.
Banana Mask
Banana is rich in vitamins and potassium, which keep your scalp healthy. Blend 2 ripe bananas with 1 tbsp each of coconut oil, olive oil and honey. Apply to your hair, leave for 5 minutes, and rinse off with water. Your hair will look shiny in no time.
Avocado Mask
Avocado hair mask is an excellent treatment for dry and dull hair. Blend a ripe avocado with about 1/2 cup of milk and 1 tbsp of olive oil or almond oil. Apply the mixture to your scalp and rinse off after 15 minutes. The results would be delightful. It is no secret that there are several avocado benefits for healthy hair and skin.
Egg Mask
Now this one is a moisturising hair mask that is easy to make. Beat an egg yolk with 2 tbsp of olive oil, 1 cup of milk and squeeze lemon juice into it. Apply to your scalp and rinse off with cold water after 15-20 minutes. Eggs are known to nourish the hair roots, potassium that heals damaged hair, vitamin A that helps reduce breakage, and vitamin B12 that promotes the growth of new hair.
[Also Read: Hair Treatments With Natural Products]
Yogurt Mask
If your hair is dull from pollution, yogurt mask is the best to make it shiny again. Massage 1/2 cup of plain yogurt into slightly damp hair (or more depending on your hair volume), leave for 15-20 minutes and rinse off. Then shampoo normally.
Oatmeal Mask
[sc:mediad]
Suffering from dandruff or itchy scalp? Try oatmeal hair mask. Mix 1 tbsp of oats with 1 tbsp fresh milk and 1 tbsp of almond oil or olive oil. Apply to dry hair and leave for about 20-25 minutes before you shampoo.
[Also Read: Hair Masks For Frizzy Hair]
Coconut Oil Mask
Take 2 parts of coconut oil and add to one part of olive oil. Apply to your hair and leave it in a shower cap. Then shampoo normally and rinse properly.
Strawberry Mask
A strawberry hair mask is a must-try mask for problem scalps. The vitamin C in it makes your hair strong and healthier by regulating your scalp's pH balance and oil production. All you need to do is mix few strawberries with 1 tbsp of honey and 1 tbsp of coconut oil. Apply to your hair and leave for 15 minutes. Rinse off with cold or warm water.
[Also Read: DIY Banana Masks]
Rum and Black Tea Hair Mask
Take that last bit of rum from the bottle, around 1 tsp and add 1 tsp of the left over tea made in the morning. Apply this to your roots and leave it on for a total of 50 minutes before rinsing and washing.
So, girls, these are some budget-friendly and quick ways to moisturize and revitalize your hair that are easy to make. What's your favourite homemade hair mask? Try it out before you go for your evening date.