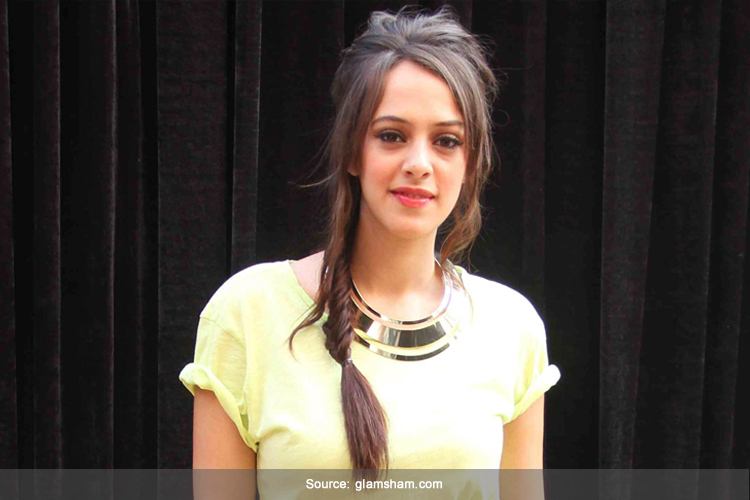 Personal Details
| | |
| --- | --- |
| Name | Hazel Keech |
| Birthday Date | 28 February 1987 [celebrity_age_calc data="1987-02-28″] |
| Sun Sign | Pisces |
| Eye Color | Black |
| Hair Color | Light Brown |
| Nationality | British, Mauritian |
| Religion | Christian |
| Education | Beal High School, Redbridge London |
| Occupation | Model-turned-actress |
| Marital Status | Married |
In her schooling days, Hazel Keech enrolled herself in Indian Classical and western contemporary academies. She wanted to get a grip of both the dance schools.
Family Details:
| | |
| --- | --- |
| Father | Name not known (but is a mini cab driver) |
| Mother | Name not known (but is a teacher) |
| Siblings | One sister (football player) |
| Spouse | Cricketer Yuvraj Singh |
| Children | N/A |
This is for all foreigners-turned-Indians-at-heart:
Apparently, the lovely Hazel grew up seeing her mom and grand mom draping saris every day, as well as worshipping Hindu Idols. So when Hazel came to India, she could easily identify with the Indian culture (only thing different was the country name).
Past Relationships:
During the shooting of Salman Khan's film 'Bodyguard', rumours spread that Hazel Keech was dating Sallu Mian.
All controversies were put to rest when Hazel opened up to the media by saying that Salman Khan is her mentor for the film 'Bodyguard'. Point taken!
Thereafter, Hazel Keech-Yuvraj Singh relationship caught the public eye when they were spotted having lunches and dinners together (guess what, they were even caught on camera while they were on their London vacay).
Finally, they got engaged on 12th November 2015 in Bali and tied the knot last year on November 30, 2016.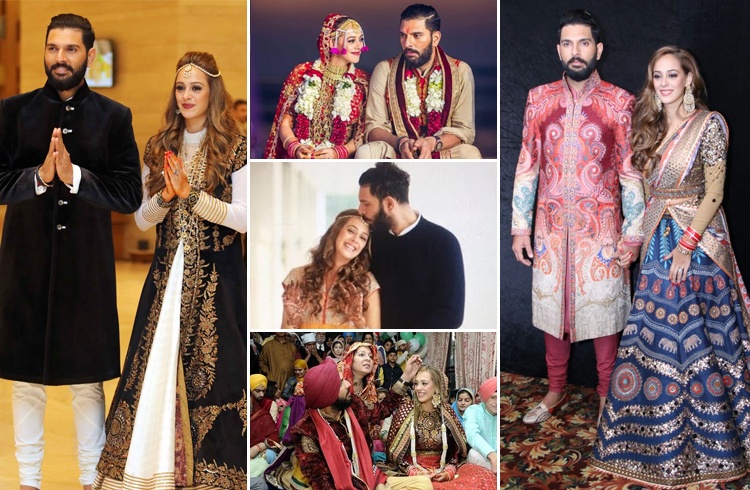 As you can make out, Hazel Keech doesn't have a list of affairs. The only one she had with is now her hubby!
Body Status:
| | |
| --- | --- |
| Build | Slim |
| Height | Hazel Keech height is 5 ft 6 inches (1.68 m) |
| Weight | 55 kg |
| Waist Size | 25 inches |
| Hip Size | 36 inches |
| Shoe Size | 8.5 |
| Body Measurement | 34-25-36 inches |
Favorite Things and Hobbies:
| | |
| --- | --- |
| Color | Not known |
| Food | Mauritian cuisine |
| Place | Mauritius |
| Sport | Swimming, Yoga, Surfing (on water) |
| Brand | Not known |
| Actor | Tom Hanks, Ryan Reynolds, Mark Ruffalo, Jim Carrey |
| Actress | Jennifer Aniston, Bipasha Basu, Radhika Apte, Nicole Scherzinger |
| Film | Harry Potter (had to be given the fact that Hazel has starred in many HP films) |
Hazel Keech wife of yuvraj singh is said to have actively participated in school musicals and amateur plays. Born performer she is!
Hazel Keech Without Makeup:
Hazel Keech, is a woman full of fun and quirkiness. Her social media shows her bare personality and face to her fans, and we love her even more! This natural beauty is fair, and has the flair of being one of the 'flawless beauties' in Bollywood. Hazel Keech instagram handle is quite active and has a lot of makeup-free selfies, which she so proudly flaunts. It looks like she believes in natural beauty. We are definitely impressed.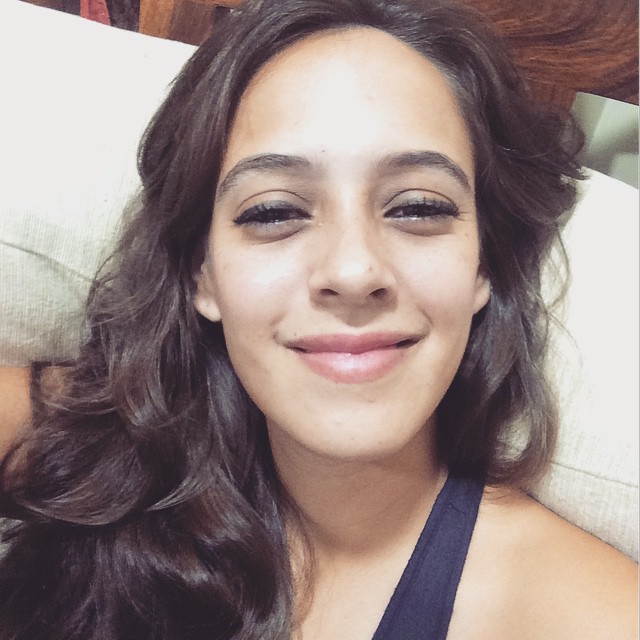 Professional Career:
First Debut: Hazel's first TV debut was in Bigg Boss 7 (in 2013) while her first Film debut was in a Tamil film Billa (in 2007).
Brand Endorsements: Maruti Suzuki, Vivel and Sprite (University of Freshology' commercial).
Career Achievements: Hazel Keech has been there on TV, films and stage – all! She is best known for Frankfinn music remix item number "Kahin pe Nigahaen" and "Aa Ante Amlapuram" from Bollywood film Maximum (2012). Her supportive role in Bodyguard (2011) was also appreciated.
Remuneration: 23,500.00 USD
Net Worth: 200,000.00 USD
Hazel Keech Weight Loss:
Well, she might look an English woman (since she is half-British), but her traditional Indian values are still dear to her. Though she looks like having an average built on the screen, she is strong, agile and flexible.
Let's see what her diet and fitness plans are.
Workout Plan:
Says Hazel "Dancing improved my fitness level and endurance. I did kick boxing and worked out in gym. I believe in a combination of exercises like yoga and Cross fit".
More…
"Kickboxing was fun, but I wasn't angry enough to be good at it. Yoga is something I really enjoy and swimming is something I love. And now, I have just started cross fit, which is very challenging. I am enjoying the new workouts because every day is different. So, right now my fitness regime is yoga for one-and-a-half-hours, four days a week, crossfit for one hour three days a week, swimming at least twice a week otherwise cycling for one hour."
Diet Plan:
Here's from Hazel on her eating habits.
Something to chew!
"While I was a dancer I'd eat anything and I'd still remain slim — obviously, after I stopped dancing and continued to eat so much junk, I put on a lot of weight. My diet now is totally without junk (which I really enjoy sometimes), lots of fresh fruit, three litres of water a day, green tea everyday. I avoid eating post 7 pm, don't have sweets (one piece of chocolate is allowed sometimes) and I have completely cut sugar out from my diet, which makes a huge difference. To not go to extremes, I allow myself half-a-teaspoon of sugar in my cutting chai which I have once a week."
"My thoughts on cutting out sweets, sugar and cakes is that — instead of gobbling up the good stuff, if we take time to slowly enjoy these sweet things, we end up eating no more than two bites. So, if I am craving anything I will have one bite and make it last for five minutes by shutting my eyes and enjoying the taste on every taste bud. When I do this, I don't want anymore but the second bite. It's strange I know, but it really helps if you love sweets like me."
So, girls, if you have a sweet tooth, and can't live without it, then Hazel's sugar plan might help you. Try it out!
Social Media Profiles
Facts About Celebrity
At the young age of 3, Hazel Keech had started performing on stage.
Hazel came to India (from London) in 2005 for a holiday. At that time, she was just 18. As luck would have it, several modelling offers started to come her way. That persuaded her to stay back in India.
Hazel has a British father and a Mauritian mother. This explains her accent.
Yeah, I know it might seem a surprise to you, but Hazel is trained in both Indian and western classical dance forms. She is skilled in performing Bharatnatyam, Ballet, Kathak, Jazz, Hip-Hop, Tap Dance and even Belly Dancing. Gosh! She will get major success when she opens up dance academy, what say?
Hazel has some sporting spirit in her (I guess Yuvraj is to be happily blamed). She is a surfer. Is it true? Yeah, as Yuvraj and wifey Hazel have been to Pondicherry for surfing.
Hazel has been a part of many reality shows – Bigg Boss 7 in 2013 (but she got eliminated within a week), etc. In fact, she has also participated in Jhalak Dikhhla Jaa – Season 6 and Comedy Circus.
Hazel Keech has appeared in many Harry Potter films. Such as Harry Potter and the Philosopher's Stone (year 2001), Harry Potter and the Chamber of Secrets (year 2002) and Harry Potter and the Prisoner of Azkaban (year 2004). Way to go, Hazel babe!
In which film did Hazel make her Bollywood debut? Bodyguard featuring Salman Khan. Hazel did the role of Kareena Kapoor's bestie!
In July 2014, Hazel was the Guest of Honor at the Special Olympics in India.
Did you know, in 2007, Hazel Keech danced in the Frankfinn Music Remix of the song Kahin Pe Nigahen?
Not only is she a model and actress, she is a singer too. Hazel joined Bollywood musical 'London Dreams' for their London promotional tour in 2002. Btw, she also sang in the choir of the west-end musical 'Joseph and the Amazing Technicolor Dreamcoat'.
Hazel has performed to the item song 'Aa ante amalapuram' which appeared in the 2012 Telugu film, Maximum.
Such are her dancing skills that Hazel danced in a popular British TV series "Miss Marple".
In January 2013, Hazel Keech was the cover girl for "Stuff India" magazine.
Here are some nice shots of Hazel Keech for your Dropbox: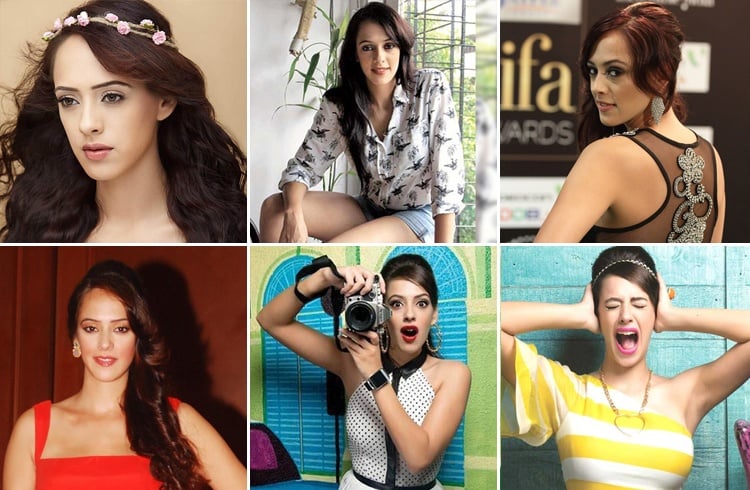 Let us know how you found this piece. Comments invited.
[Also Read: Mouni Roy]
Recommended Articles:
Vidya Balan – The Traditional Fashion Statement
Mandana Karimi Bigg Boss 9, Age, Husband, Marriage And Family
Urvashi Rautela Age, Height, Boyfriend, Mother And Biography
From Peppy To Ethnic, Kajol Rocks Every Style Effortlessly At VIP2 Promotions
Kriti Sanon's Soft Hued Styles Are All We Can Dream About
Hansika Motwani Age, Height, Family, Body, Wiki And Biodata
Bipasha Basu Age, Husband, Marriage, Wedding, Height And Biography
Scarlett Johansson Height, Weight, Age, Body Measurements And Bio
Selena Gomez Body Measurements, Height, Weight, Age And Bio
Nayanthara Wiki, Marriage, Age, Height, Family And Biodata