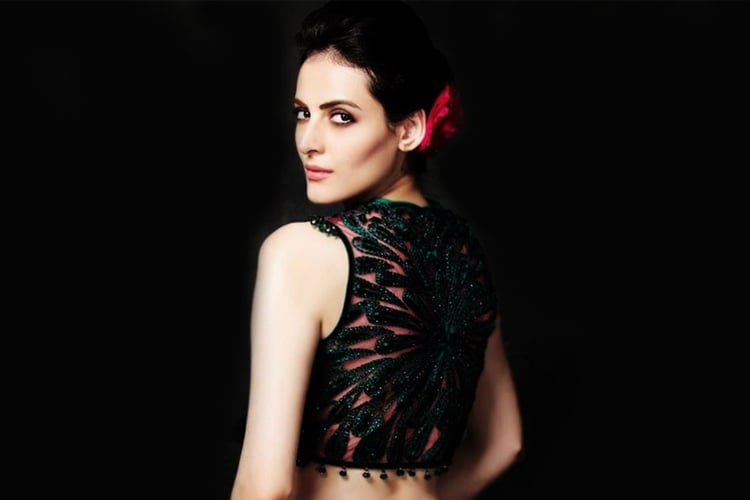 Personal Details
Name
Manizhe Karimi
Birthday Date
19 March 1988

(29 years)

Sun Sign
Aries
Eye Color
Brown
Hair Color
Black
Nationality
Iranian
Religion
Islam
Education
Fight Academy, Tehran
Occupation
Model, Actress
Marital Status
Married
Family Details:
| | |
| --- | --- |
| Father | Ali Riza |
| Mother | Zahra |
| Spouse | Gaurav Gupta |
| None | None |
Past Relationships:
The Iranian beauty fell flat for Mumbai based businessman Gaurav Gupta. After dating him for quite a while, on January 2017 she married in a court. Mandana and Gaurav have also had a traditional marriage following all Hindu rituals after the court marriage.
However, a marriage certificate stating Karimi's marriage with famous model Lalit Tehlan had surfaced way back in 2011. As per the paper, Mandana and Lalit tied the knot in February 2011 in an Arya Samaj tradition. Nonetheless, Mandana has since denied these rumors saying she and Lalit were merely dating, the later had soon come out as gay and was reported to be dating fashion designer Rohit bal.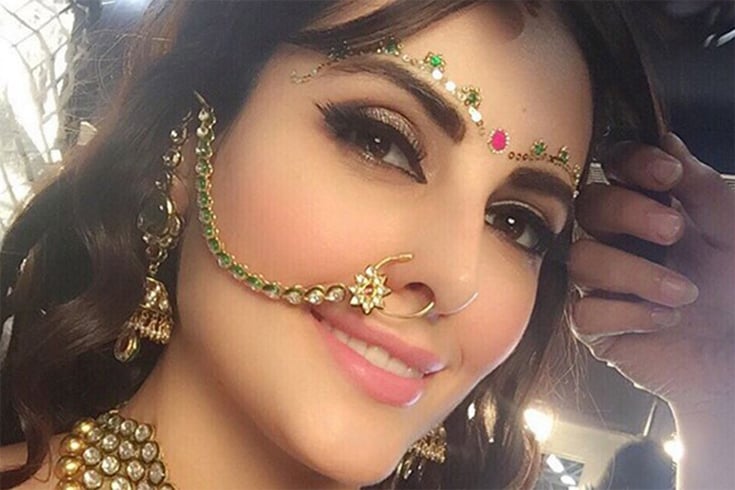 Body Status:
| | |
| --- | --- |
| Build | Slim |
| Height | 152 cm, 5'7" |
| Weight | 50 kg |
| Waist Size | 25 inches |
| Hip Size | 33 cm |
| Body Measurement | 33-25-33 |
Favorite Things and Hobbies
| | |
| --- | --- |
| Food | Dark Chocolate, Salmon fish, banana |
| Actor | Salman Khan |
| Actress | Aishwarya Rai Bachchan |
| Film | Sholey |
Professional Career
First Debut: Roy
Brand Endorsements: Royal Stag, Philips Pro Skin Trimmer, Sony vaio
Carrier Achievements: Third place in Big Boss 9
Remuneration: 3- 5 lakhs per week in Big Boss
Net Worth: $2 Million
Mandana Karimi Without Makeup
Mandana Karimi has left her name etched in all minds with her Big Boss entry. This hottie amazed everyone when she was seen on the sets, with her sharp jawline and features. Well, without makeup she is no different. Instead, there's a possibility we loved her more without the makeup itself. She is an all-in-one package of great, personality and looks.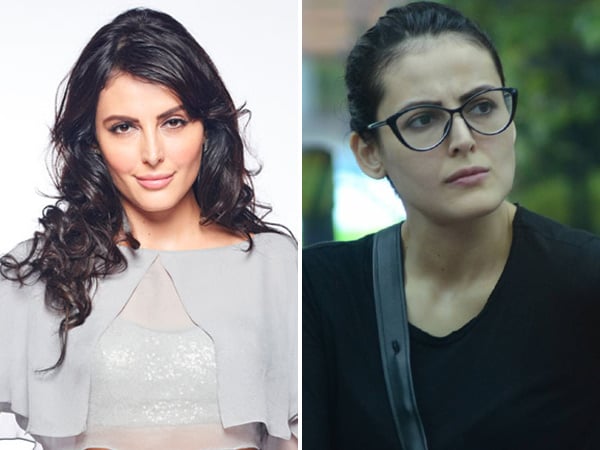 Mandana Karimi Weight Loss
The Iranian beauty has a god gifted height of 5'7" but still maintains a weight of merely 50 KGs, which is quite a commendable task in itself. Her flawless curves have helped her get roles one after another and become a known name in Bollywood. Let's check out what it is that Mandana does to keep in this fabulous shape.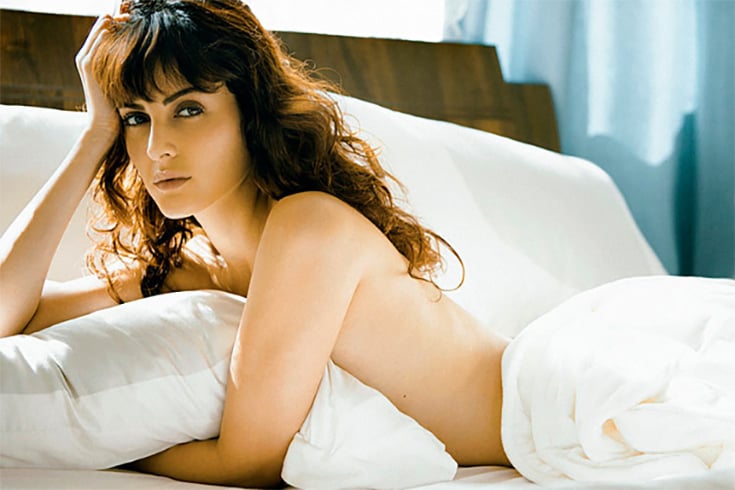 Workout Plan
It comes as a surprise that Mandana doesn't have a fitness trainer and has maintained herself so well on her own. She visits the gym four times a week. Two of these days are reserved for cardio and two for weight training. Cardio helps her maintain stamina and weight training shapes her curves. Mandana, however is not a fan of bulky muscles on women and stays away from extreme heavy weight lifting.
When travelling for shooting and away from the gym, she engages in twenty minutes of online stimulated workout in her hotel room.
The model turned actress also has a fascination of sports and keeps herself busy with athletics when at leisure. This is another way of keeping fit.
Diet Plan
Mandana eats a lot, just that she eats healthy food that keeps her healthy throughout the day. She doesn't follow any specific diet plan, just that she has a great metabolism that helps her lose calories.
The "Bhaag Johnny" actress however relishes chocolates only once a week. On the contrary, she loads herself with energy providing food like almonds, salmon, banana and dark chocolate. The first thing she does to stay in a zero flab diet is never skip breakfast, take lighter snacks throughout the day and drink lots of water.
Social Media Profiles
Interesting Facts About Mandana
You may know Mandana as an Indian actress, but she had started her career as a model in Middle East and China and was living in Hong Kong before getting on the flight that brought her to India.
Before joining the show business, she worked as an airhostess for Malaysian Airlines.
She strikes an uncanny resemblance to Hollywood actress and model, Elizabeth Hurley. This characteristic resemblance helped her bag the role in Kya Kool Hai Hum 3.
Though Iranians were not allowed to possess tapes of Bollywood movies or music, her family had a tape of Sholey that got her allured toward the charm of Bollywood.
Karimi has been featured in various television commercials where she worked alongside Saif Ali Khan, Shah Rukh Khan, Kareena Kapoor, Arjun Kapoor, Shahid Kapoor.
Mandana idolizes the Queen of Bollywood, Kangana Ranaut and wants to stride the three times National Award winner's path to make a name for herself in Bollywood. Praising her, the Iranian beauty says, "She is comfortable in her own skin and doesn't try too hard to impress or copy anyone else. She is super original."
There were rumors that the Big Boss contestant was dating Kya Kool Hai Hum co-star Tussar Kapoor, but with her marriage to businessman Gaurav Gupta, the rumor has been put to rest.
Talking of marriage, Mandana had kept her marriage a secret for a while for she feared it might stall her career. She has now come clean stating she had a low key court marriage in January 2017.
She doesn't like to be labelled, she says her personality is a rational mix of bold and shy, upfront and quiet.
She has also treaded the ramps for acclaimed Indian designers like Satya Paul, Anna Singh, Sandeep Khosla, and JJ Valaya. Her big Bollywood debut happened with Bhaag Johnny.
[Also Read: Jacqueline Fernandez]
Still very new to Bollywood, Mandana sure has a lot to offer and we cannot wait to see her in more movies and shows.
Recommended Articles:
Vidya Balan – The Traditional Fashion Statement
Urvashi Rautela Age, Height, Boyfriend, Mother And Biography
Hazel Keech Age, Parents, Family, Religion, Biography
From Peppy To Ethnic, Kajol Rocks Every Style Effortlessly At VIP2 Promotions
Kriti Sanon's Soft Hued Styles Are All We Can Dream About
Hansika Motwani Age, Height, Family, Body, Wiki And Biodata
Bipasha Basu Age, Husband, Marriage, Wedding, Height And Biography
Scarlett Johansson Height, Weight, Age, Body Measurements And Bio
Selena Gomez Body Measurements, Height, Weight, Age And Bio
Nayanthara Wiki, Marriage, Age, Height, Family And Biodata