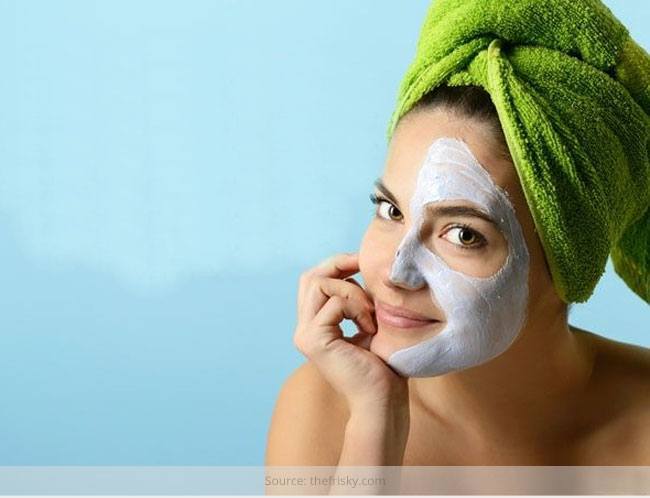 While visiting a salon can cost you a fortune, especially when you are seeking a spa, there are several easy and cost-effective ways to get a head to toe spa at home itself. And since every spa requires a mask, I offer you individual recipes of spa masks you can DIY.
Go through them and do your own beauty treatment at home! You would be surprised to see how there is an array of natural ingredients available in your kitchen.
Brown sugar body scrub for body
Things you'll need –
Brown sugar – 1 cup
Sea salt – 1/2 cup
Coconut oil/olive oil – 2 tbspns
Honey – 1 tbspn
Lemon juice – 2 tbspns
Essential oil – 1 tbspn (You can go for lavender or jasmine as they are relaxing apart from rendering a sweet smell)
Brown sugar when mixed with lemon juice, the scrub works as a natural exfoliating agent. The sugar granules help open clogged pores, and lemon removes dirt and dead skin cells, while honey and oil enable smoothness and moisture to the skin, thereby making it look glow and soft.
How to apply
Mix all the ingredients in a bowl so as to form a paste
Prep your body by making it damp
Apply the scrub on the body and gently rub it in a circular motion using your finger tips
You can also use a good quality loofah or pumice stone when it comes to rubbing on hands and legs. Do not use pumice stone on the areas where skin is tender say on thighs, neck and inner areas of thigh
Now rinse it off with warm water and take a shower
Apply your regular moisturizer as soon as you come out of shower so as to prevent your skin from drying. Plus, when moisturizer is applied over damp skin, it gets absorbed faster.
Spa mask for foot
Things you'll need –
Whole milk – 4 cups
Epsom salt – 2 tbspns
Essential oil – 6 drops (lavender, sandalwood or lemon)
Brown sugar lemon scrub
How to apply –
Add Epsom salt and essential oil to 4 cups of warmed whole milk in a wide container where you can soak in your feet for 20 minutes. Now use the above prepared scrub to remove dead skin cells from the feet.
[sc:mediad]
Strawberry bleach mask for teeth
Hollywood actress Catherine Zeta Jones swears by this spa mask for her teeth as it really works wonders. This natural bleach does no harm to teeth and gums; instead it helps in removing stains and discoloration.
All you need to do is crush one ripe strawberry and mix it with 1/2 tspn of baking soda. Apply the mask on the teeth. For more convenient use, you can use toothbrush and let it set for 5 minutes. You can then use your regular toothpaste and brush your teeth. Repeat this procedure once in a week for best results.
Honey oats face scrub
Mix 1 tbspn of honey, 1 tbspn of finely powdered almonds, 2 tbspns of dry oatmeal and few drops of lemon juice. Now massage this scrub gently on the face. While dry oatmeal helps remove dirt and dead skin cells, honey and almond powder help moisturize the skin.
So those were some of the top head to toe spa masks you can prepare at home. Hope you found this post useful!