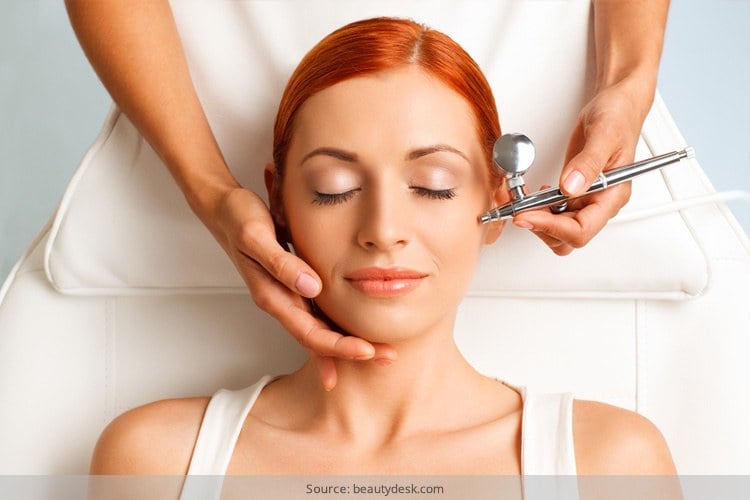 The picture perfect party ready celebrities inspire us to be better health and fashion wise, and If you have been following our posts recently, we have been emphasizing a lot on what celebrities are up to, what they do, wear, eat, and even their lifestyle too. We are not just talking about nips and tucks here, but a very big secret of many hollywood celebs, which you may have heard off in the passing- OXYGEN FACIALS!
Have you had an OXYGEN FACIAL yet? Most reputed spas and medi spas, and even some dermatologists too and plastic surgeons, at their offices conduct oxygen facials.
In such facials, a pressurized steam of oxygen is used and made to deliver active ingredients onto and into your skin. It is just those active ingredients quality that have been upgraded from the basic creams and lotions used in a facial to a range of super powered ingredients; antioxidants, hyaluronic acid and peptides to name a few.
Celebrities are crazy about them, since it does make the skin glow and pump up, before there is a red carpet appearance to make or a performance for the public to do. And while the party season is still on, and with VALENTINES DAY coming up too, you should get an oxygen facial.
If you do not wish to go to a parlour to get the oxygen facial done, you can get the oxygen facial at home as well.
What is the hullabaloo about oxygen facials?
When you visit a spa, you would be counselled on your skin type and would be told as to what the oxygen facial is all about. Before the facial treatment starts, your skin would first be analysed and cleansed by an expert skin therapist. An exfoliating routine would be done on the surface of the skin, which will ensure that all dirt, impurities, grime, dead skin cells and more would be removed and washed away from the skin.
The next step would be where a pressurized oxygen bubble would be used to infuse a low intensity molecular weight hyaluronic acid. This is an acid which is a 'naturally occurring super moisturizer'. This acid goes deeper into the skin layers and does its magic. Along with the high pressure, the smaller molecules would now with the serum penetrate into the skin faster.
In the final stage of the treatment, a higher weight serum would be used, which would penetrate with the pressure into the middle and the higher layers of the skin. This helps with total and entire hydration of the skin, and completes the treatment. All of this happens while the expert skin therapist is watching and depending on what you skin would need, there would be a blend of herbs, botanical extracts, antioxidants and peptides being added to the infusions mentioned above.
There are even natural skin lighteners and brighteners used such as Vitamin C and Alpha Arbutin, which help work against hyper pigmentation, inflammation, and redness of the skin too. The complete process of oxygen facial procedure at the parlour or at home should not take more than forty five minutes to the max. And you can get it done during your lunch hours too.
What it does?
When you get the oxygen facial procedure done here are some of the benefits in short, which you would receive. We shall elaborate on them a little later.
1. Collagen production is promoted and increased. This is because the skin is now infused with vitamins and oxygen, and it helps produce more collagen.
2. Your skin undergoes a process of detoxification.. With an oxygen facial, the side effects of the vagaries of nature and the environment around are brought down to a large extent.
3. Cell turnover is faster when you get the oxygen facial procedure done. Medical experts opine when there is an infusion of oxygen into the skin, there would be newer cells created.
4. There could be side effects on the skin when you use botox or microdermabrasion, but with the oxygen facial procedure, you can be rest assured that the same would not be. There would not be cases of burning or stinging, or even redness on the face. Women with sensitive skin and those that do not want to undergo the knife or take injections to plump their skin and to bring a glow to the skin, should try the oxygen facial.
5. Once the oxygen facial procedure is done, you can go ahead and resume what you were doing in all normalcy. You can even get back to work, apply your makeup and use your face products normally as ever.
While we are going to elaborate more on the oxygen facial benefits, plz do keep in mind that this is a non-medical process which does not need surgery or injections or the use of chemicals.
DIY Oxygen Facial At Home
At home, the way they do the oxygen therapy facial at parlours and spas is not going to happen. Hence be realistic on the same. However, we have found a recipe for the oxygen therapy facial which can be made at home and used. There would be bubbling happening when you make this recipe at home, so there is nothing to worry or panic about. What you would need here are-
Ingredients
5 tablespoons of almond powder
1 and 1/2 tablespoons of bentonite powder
One eight cup of oatmeal powder
2 drops of hydrogen peroxide
How to do
We shall begin by mixing all the powders mentioned in a small bowl along with the oatmeal
To this mixture which is now dry, we shall add water and rose oil first, and form a paste.
Right at the end, we shall add the two drops of hydrogen peroxide into this paste and mix. You will see the mixture bubbling, which is natural. You do not need to add more than two drops of hydrogen peroxide to the formula mentioned, or else it would damage your skin.
Now apply the mixture gently onto your skin, the face, the neck and the forehead to be precise
Wait for half an hour and let it dry
Gently wash off with cold water
Pat dry
Moisturize your skin
Do this once in six weeks if you are a beginner, else once in two months is more than enough to do this facial.
Here is also a video that shows you how to do oxygen facial at home
Are there any side effects?
There are many reasons as to why the oxygen therapy facial has gained immense popularity across the globe. There are no side effects to date which have been recorded as such, which can happen with other facial treatments and skin care regimes. Experts say, even people with sensitive skin or even damaged skin types can opt for oxygen therapy facial. There could be a little redness, but that is temporary and would go away in a couple of hours.
Some names of oxygen facial kits you can buy online
1. O3+ Whitening Facial Kit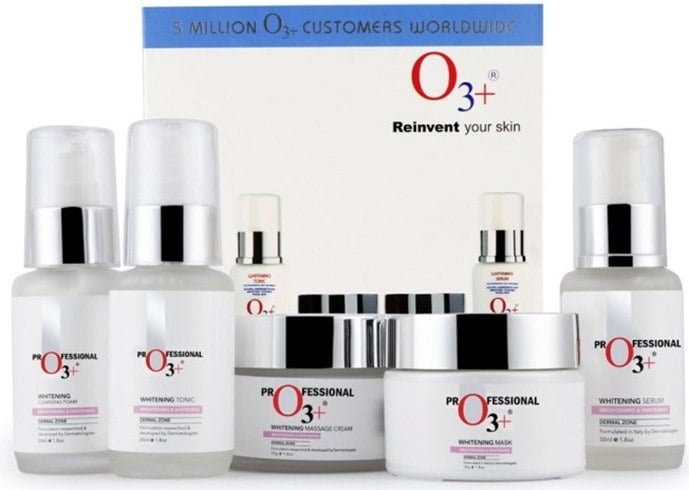 2. Oxy Life Oxygen Professional Facial Kit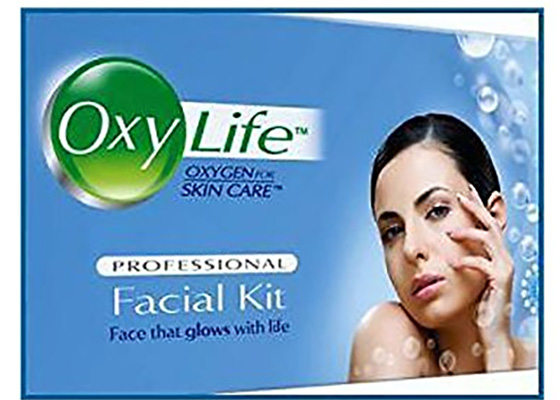 3. Cheryl's Cosmeceuticals OxyDerm Gold Facial Bleach – 200g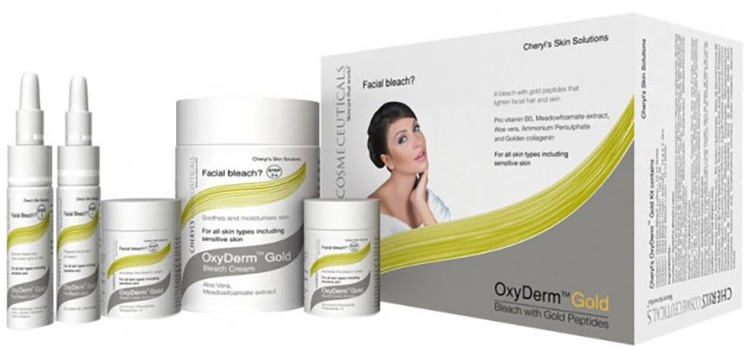 4. Oxygen Facial Kit 500g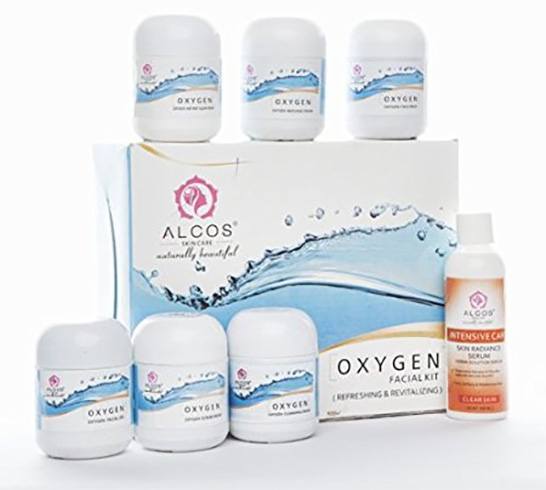 5. Oxygen Spa Therapy Facial Kit, 310gm (Pack Of 6)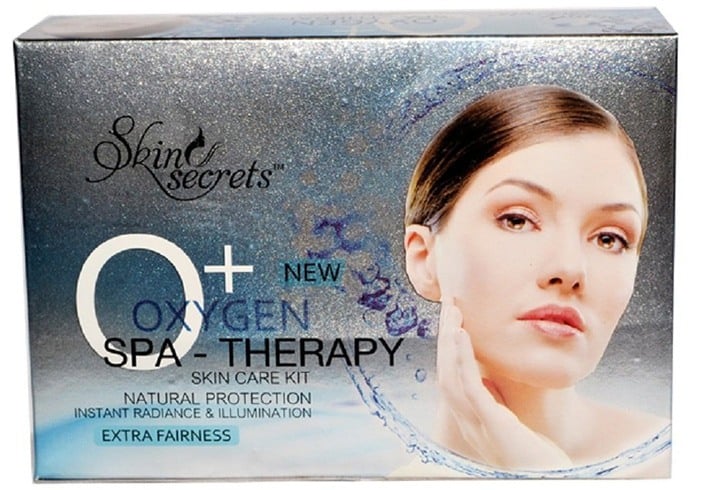 6. V-Color Aroma Oxygen Facial Kit 270 g (5 Steps)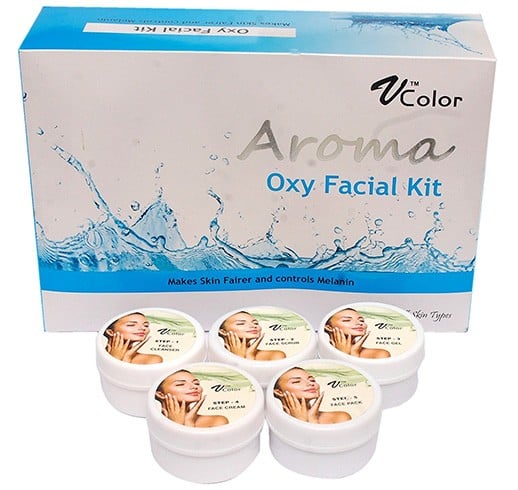 7. Shahnaz Husain Oxygen Kit
8. Oxylife Tan Clear Kit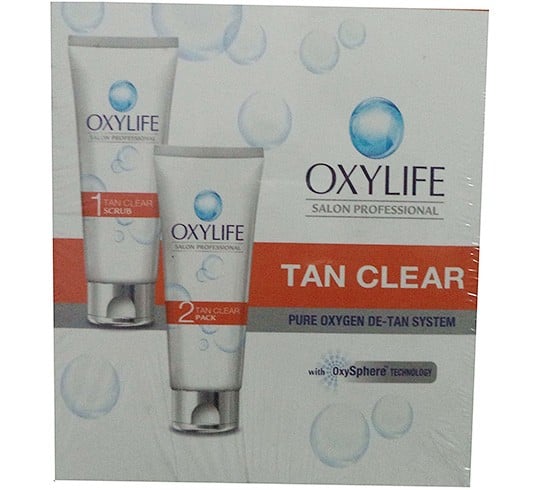 9. INATUR Herbals Oxy Facial Kit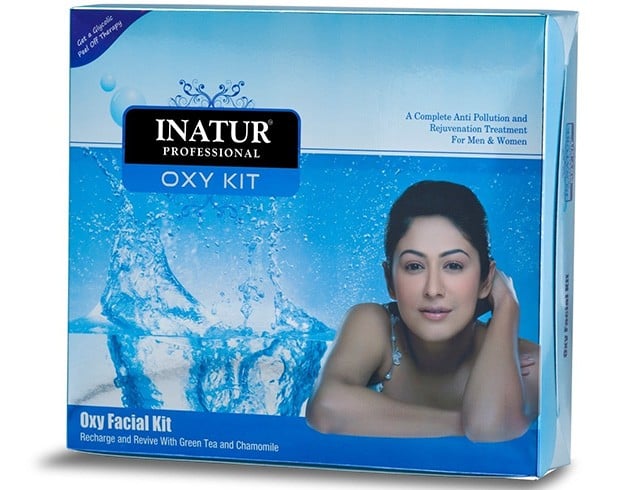 10. Glow Right Oxygen FACIAL KIT 310 g  (Set of 6)
The span of oxygen therapy facial or the benefits and effects of the treatment does not last for more than a month. This is the only drawback of this wonderful facial. But then, if you sit for multiple sittings or are willing to do this every two months at home, you would have consistent smooth and glowing plump skin.
We hope this mini guide on oxygen therapy facial and its benefits, when you should do it and all other questions you may have had, makes good reading sense. Do write in if you have any further questions, suggestions or queries to ask. While we did speak about oxygen therapy facial being safe to use on sensitive skin and acne prone skin, we would still ask you to check with a specialist and then get a clean chit from them stating you could do the oxygen therapy facial at home or at a spa without any hitch.