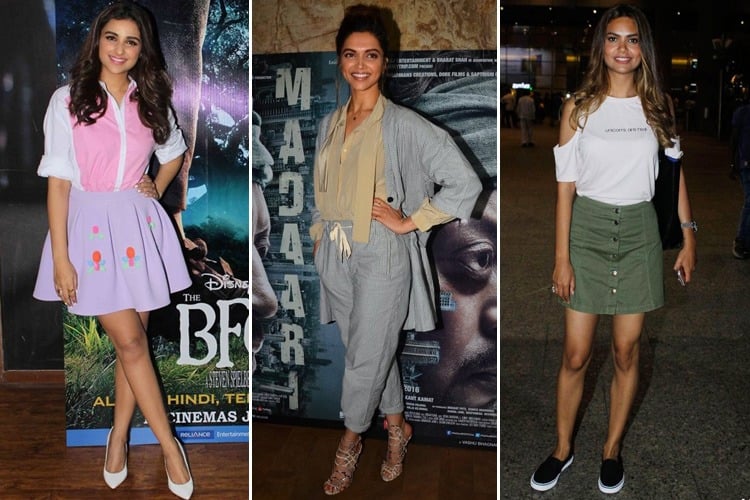 Switch from boring and bland outfit choices and spin the color wheel for some magic this season. It's time to experiment with different colors to look flattering and stylish.
Mixing colors is a vital skill for anyone who wishes to dress well. And an attempt of such intensity can either end in harmony or chaos. Hence, here we are with style tips from our fashion guru's, the Bollywood divas to properly coordinate the colors.
Neha Dhupia In Yellow And Brown
It's the 70's color duo that was portrayed strongly by Neha Dhupia at the airport. The summery bright yellow shirt with brown trousers definitely made her look gorgeous. Neha Dhupia pushed the look a bit over the edge with the red rim shades that matched with the handbag. Great way to go girl!
Forget the season and pick this classic color combination to steal the show any day, and anywhere.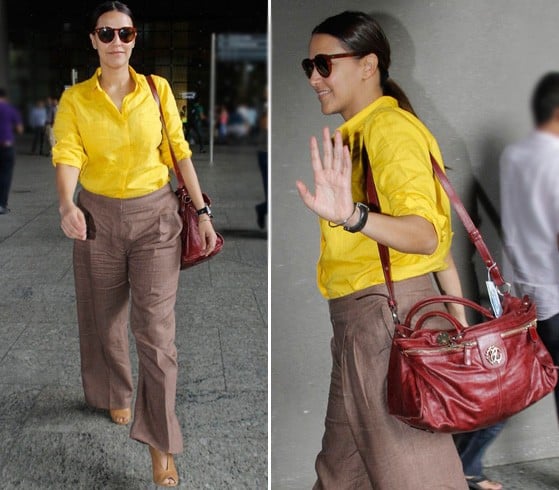 Esha Gupta In White And Khaki Green
Whites are the staple pieces of clothing in everyone's wardrobe. Don't you agree? They go with anything but Esha Gupta has paired it wonderfully with Khaki green skirt and left us spellbound. That is one interesting color play to be noted.
Pair them like her with black sneakers or go tan with accessories. Either way, the color pairing will be a hit!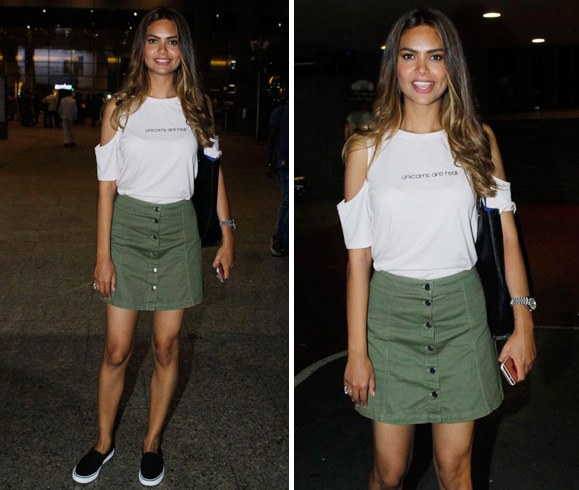 Diana Penty In Red And Brown
Brown, tan or neutral colors are always the tough ones to style with. For such colors to not look boring and flat, add some rich deep colors in reds, just like Diana Penty.
The diva chose to keep the focus more on the deeper shade with slight peek of the neutral shades. Smart move, don't you think so?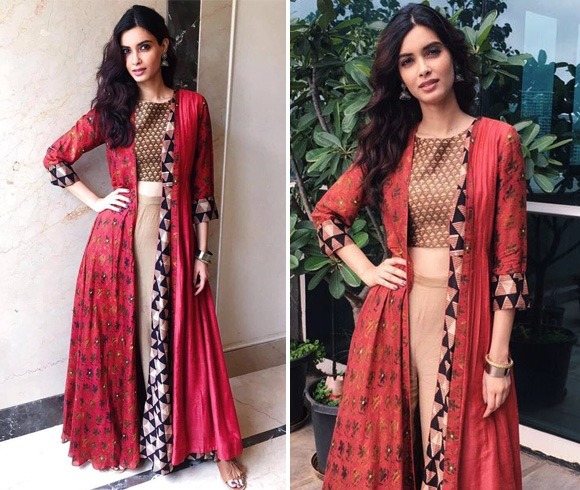 Deepika In Pastels (Blue And Cream)
The cream and blue combination never goes out of fashion. But it's a challenge to make the pastel shades in these colors, click together. And our favorite, Deepika Padukone mastered the art wondrously. Simple yet classy is how we see the look at this one.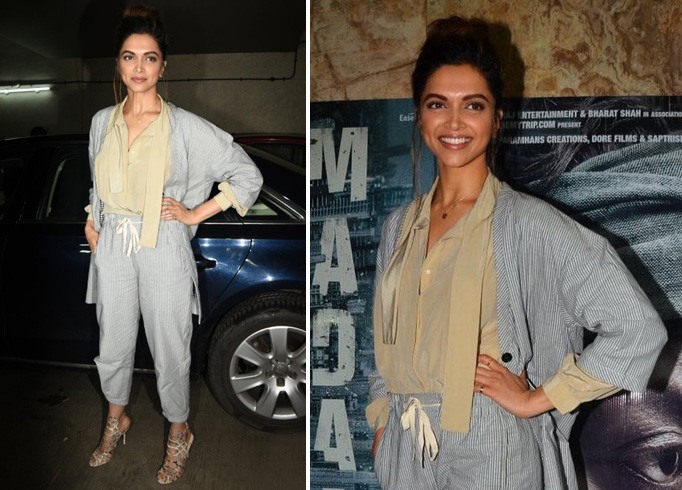 [sc:mediad]
Parineeti Chopra In Pink And Lavender
Pink and lavender is an unexpected and a unique color combination, but Parineeti Chopra pulled it off giving us a fun color duo to count on. The diva made sure a third color like white played along to balance the color scheme. Interesting, huh?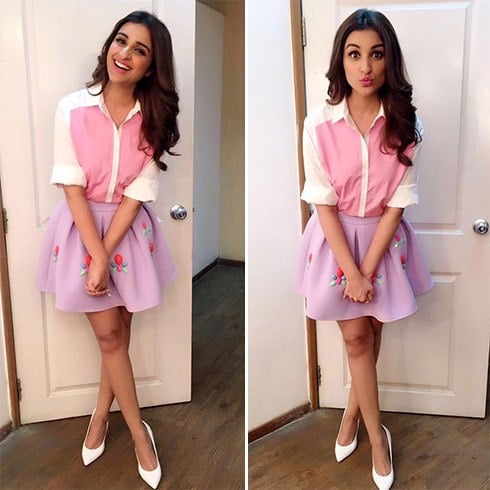 Now that you have the color styling tips, do your own fashion math and play with colors in your style.
Images Source: instagram.com