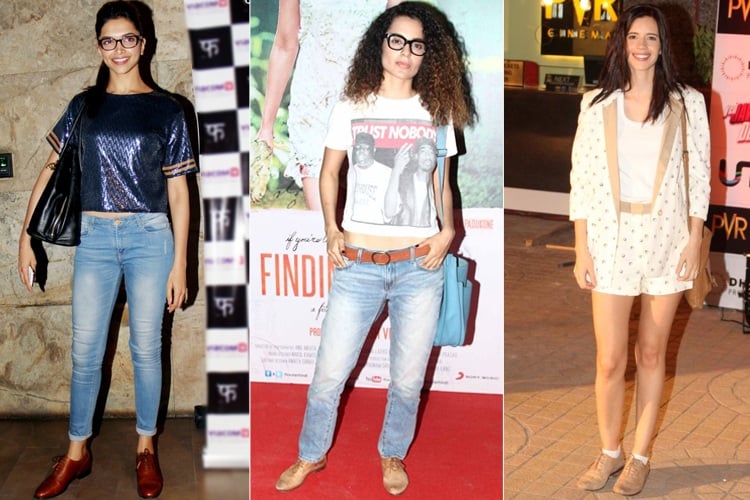 Nowadays, a new fashionable pair of footwear is making its way into the shoe rack of many girls – Brogues! Brogues can make you appear completely chic as well as smarten up your attire. But wait, what are brogues? For all of you that don't know what brogues are, that are tough outdoor shoes that have patterned leather on it.
[Also Read: Types Of Shoes For Women]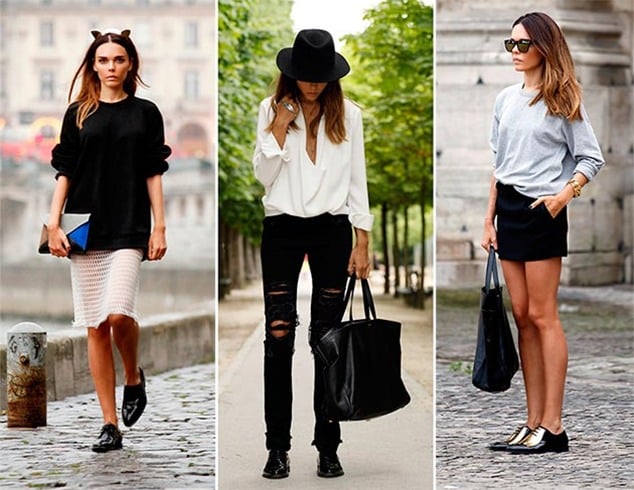 How To Wear Brogues
So now the question arises – how to wear Brogues? Teaming up brogues with the right clothes and accessories can be troublesome, as it gives off a rather sporty vibe. That's why we're here to help you overcome the problem of matching up your brogues with the correct attire; that too in the same manner that celebs do. So read on for the outfit ideas on what to wear with brogues directly from our Bollywood divas –
The Shorts Attire
This is the perfect ensemble for the summers. Simply pair up your brogues with a cute top and shorts.
Kalki Koechlin chose to wear rusty brown brogues (along with ankle socks!) with a white tank top and matching shorts and jacket.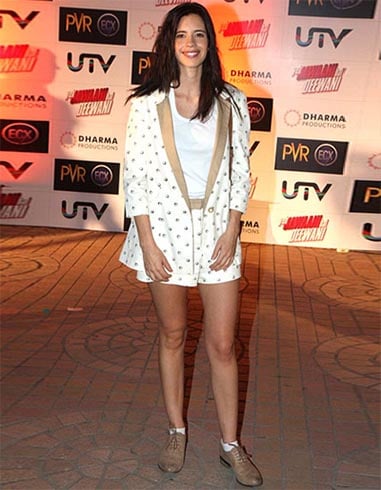 The Dress Attire
Can you wear brogues with a dress? Why not! It neutralizes the excess girlishness with some boldness.
Sonam Kapoor picked out a short yellow dress and wore it along with her black brogues. This getup is apt for the warmer season and for a first date.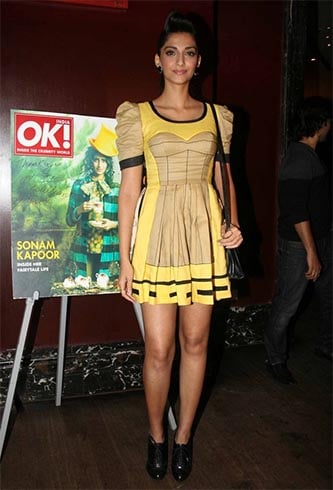 The Crop Top Attire
Grab your favorite crop top and coordinate them with a comfy pair of jeans and slip in to some brogues. A wonderful and easy going look.
Deepika Padukone looks rad in her blue sequins crop top, jeans and brown brogues.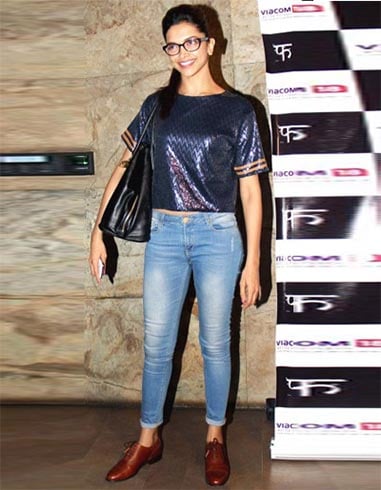 The Jacket Attire
For the chillier days; team up your brogues with a top and a jacket.
Genelia Deshmukh looks cozy in her beige brogues which fit in well with her white shirt, jeans and brown jacket.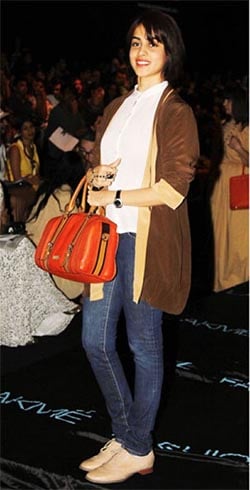 The Dungarees Attire
Why not style your dungarees along with your brogue? A pretty dashing combo indeed!
Look how fantastic Amrita Arora looks in her black leather dungarees, sleek hairdo and black brogues.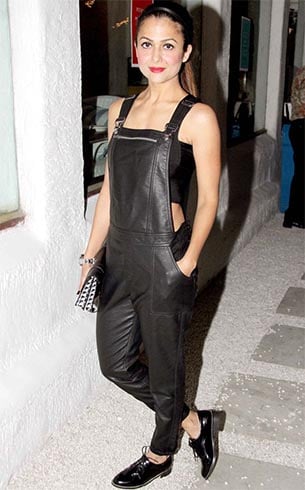 The Saree Attire
Hard to believe it, but yes even this can be an outfit. Just don a graceful saree and complete the look by slipping in to your brogues.
[sc:mediad]
We can always trust Sonam Kapoor to come up with such remarkable ideas!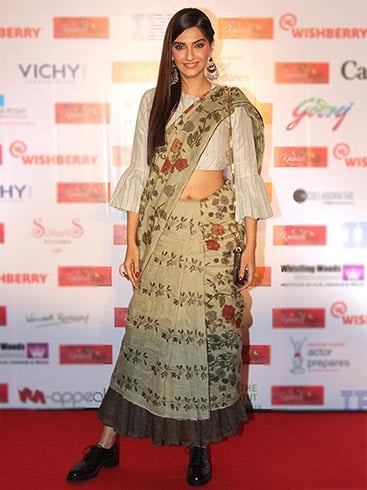 The Graphic Tee Attire
This is the most casual of all attires. All that's needed to be done is to pair up your brogues with a casual graphic tee and jeans.
See how Kangana Ranaut carries her casual tee and light brown brogues with ease.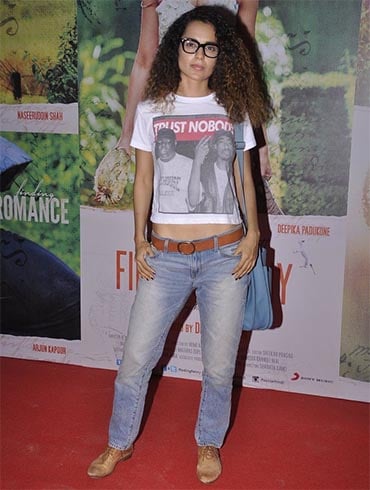 These were the brogues styling tips taken from our B-town celebrities wearing brogues. But here are some of the style tips we've collected to help you dress to wear with brogues. So let's have a look –
The Maxi Skirt Attire
Adorn your maxi skirt along with a crisp blouse and wear your brogues below. The ensemble is comfortable as it is swank.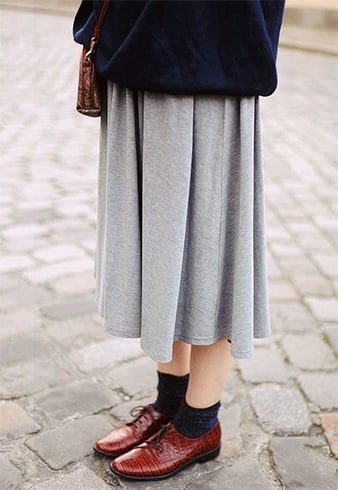 The Leather Jacket Attire
Sport your jeans, top and brogues with a leather jacket. This will instantly toughen up your attire and is perfect for the winters.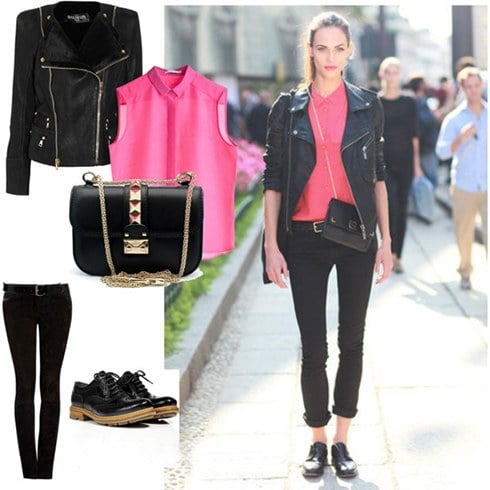 The Blazer Attire
This outfit is super smart. Just wear your black brogues along with a crisp white shirt, tuxedo pants and a fitted blazer.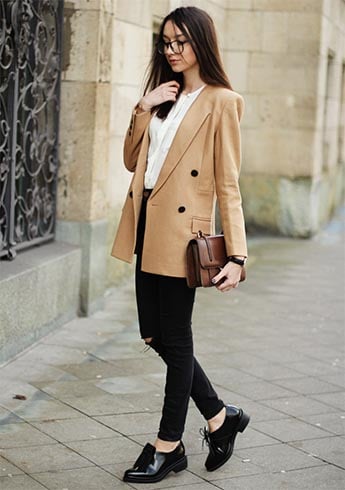 So these were a few of the many ways on 'how to stylishly wear brogues for women'. But when you come to wearing brogues yourself, try out different ways and establish your own fashion statement (one that reflects your personality). Go get styling!
Images Source: pinterest.com