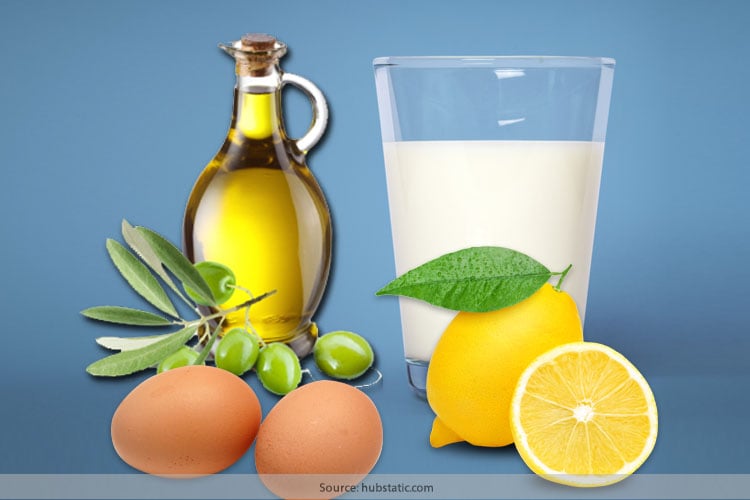 If you have five minutes to spare for lovely hair to have, here is what we would like to ask you to do each morning- use these homemade hair care recipes. Now before you say "who has the time", our answer would be, try it. Take a look!
Five Awesome Homemade Hair Care Recipes
It doesn't take more than five minutes of your morning schedule to use these homemade hair care recipes mentioned; just before your shower. We assure you lovely, bouncy, stronger and thicker hair by the end of the month.
1. Treat Your Hair With Humectants
Honey, that is the key to lovely, long and very shiny hair. If your hair isn't shiny enough, chances are it is screaming for help. It needs a shine boost, and not the commercial variety, but one that can be obtained from the kitchen in your homes. Use a tablespoon of honey as a hair mask. Apply it from root to tip and wait for five minutes. Do your daily chores as usual, and allow the honey to settle into the hair. Honey is a natural scalp conditioner and a hair humectants or a moisturizer, which would allow the hair to gloss up in no time. Once the five minutes are over, use cold water to wash it off. Do this thrice or four times a week and see how well your hair starts bouncing.
[ Also Read: Curry Leaves For Hair Care ]
2. No More Limp And Fine Hair Problems
If there is apple cider vinegar at home, use it each morning to wash your hair. Now what happens here is that apple cider vinegar helps clear the build-up and dirt from the scalp, and the excess oil too. The three when removed from the hair, would allow the scalp to be clean and the hair would be free from the greasy limpness noticed otherwise. Go ahead and shampoo your hair as usual, but the last rinse should be a cup of ACV. Twice a week and for any hair type is more than enough. You would notice the difference in a week.
[sc:mediad]
3. Dandruff And Itchy Scalp Infestations No More
Isn't it embarrassing to keep itching your scalp when in public or out with someone? You can get that solved too, and this time with half a lemon. Cut a fresh lemon into half and rub it gently over the scalp, the root of the hair especially. Keep the lime remnants on the hair and the root for five minutes, and go about doing your daily stuff each morning. The vitamin C found in lemons would help kill the bacteria and the grime, and also help remove the dandruff and build-up in your hair. Perfect for oily and brittle hair too, you now have a way to get rid of the pesky itching habit.
4. Bring Back Life To The Dull Hair You Have
Dull hair happens when we don't care for it at all, and overuse some of the styling products- gels, hair mousse and hair sprays too. What you need to do is to bring back life to dull hair, and that can be done with yogurt. A cup of yogurt can be applied to the hair in the morning and left on for five minutes. The lactic acid in the yogurt would help clear the scalp of build-up and also help emboss fat moisturizers into the scalp- in turn helping the hair with shine, lustre and bounce, plus cleaner scalp too.
5. Bring A Little More Volume And Bounce
An egg a day keeps the limpness away. True, because the elastin and collagen along with protein found in an egg can do miracles for the hair. Crack open and egg and whip it into a froth. Apply it on your hair, from root to tip and wait for five minutes. Wash off the hair with a herbal shampoo and then use rosewater as the last rinse. Do this once a week, preferably on your off day so that the hair can be carefully cleaned when you are not in a rush.
We hope these five amazing natural hair care recipes for hair growth come in handy. Also, while you are here, do read our post on coconut natural hair shampoo recipe and other DIY Hair Care Recipes too which we promise are miracle workers!