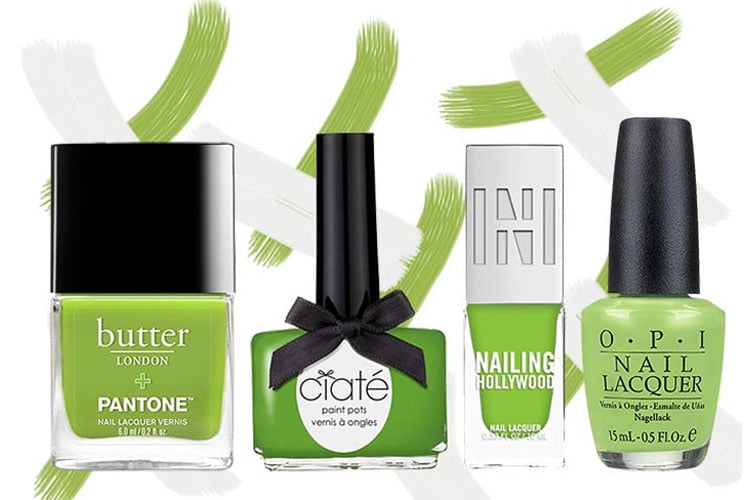 The New Year, as always, comes with lots of hopes, enthusiasm, love and cheer. And, this time, "Greenery" too!
It's like this. Pantone Color Institute has chosen Greenery as the color of the year. So Greenery manicure is looking to be the go-to nail trend, of course.
Talking about green nail polish ideas, you can pick up green nail polish from as wide range as dark green nail polish, olive green nail polish, forest green nail polish, green gel nail polish, khaki green nail polish, matte green nail polish, seafoam green nail polish, metallic green nail polish. It means plenty of Greenery to wear and welcome the New Year.
Here are 11 such Greenery colours in nail polish that will help you wear this zesty colour and flaunt it to the world as well.
[Also Read: Top Best Long Lasting Nail Polishes]
Butter London Pantone Color of the Year Lacquer
This Greenery nail lacquer from Butter London is opaque and looks perfect after two clean coats. This colour described as yellow-green crème celebrates the essence of natural beauty.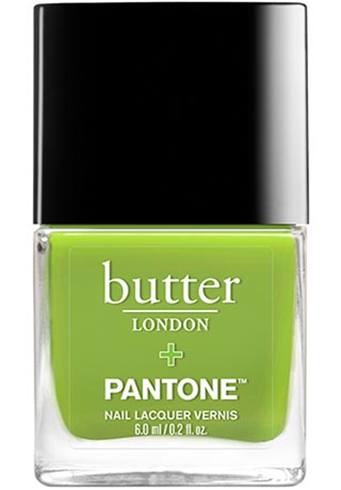 OPI New Orleans Nail Polish
This Green Nail Polish in OPI New Orleans will get you in the mood for the upcoming season. There is a lot of life, lushness, and foliage in New Orleans' Louisiana, given the shades of greenery in this green nail polish colors.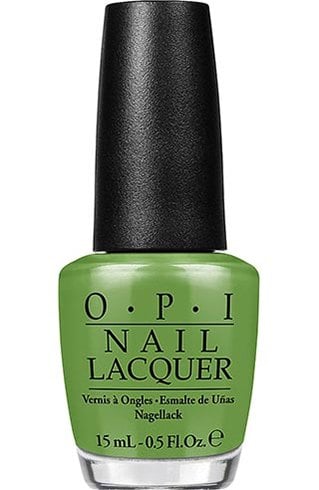 OPI Gargantuan Green Gra Nail Polish
This OPI nail lacquer has not an iota of DBP, Toluene, or Formaldehyde. The ProWide brush gives you the benefit of greater application.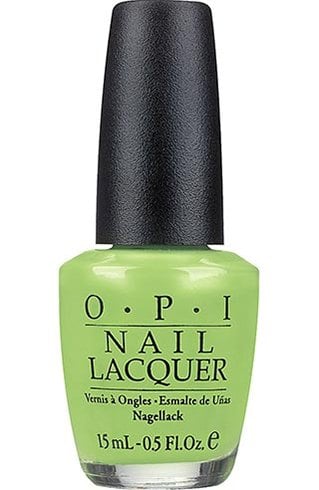 Lauren B Beauty
Delicious and bright, this chic high-shine green gel nail polish from Lauren B Beauty is chip-resistant nail enamel. This nail polish gives you the benefit of a pre-lacquered brush so that the nail polish glides smoothly like never before. In fact, you can also combine this Greenery green nail polish with other colours without any clash whatsoever. By the way, doesn't the name #Imjuicing in it sound a bit funny?
[sc:mediad]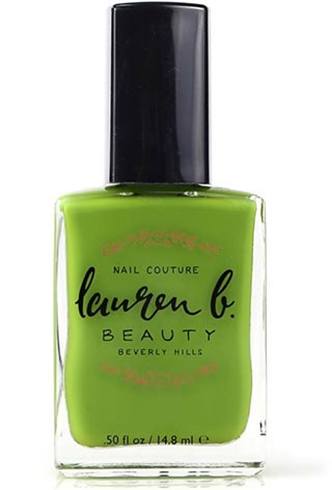 Look Nail Color
This twosome pack of cruelty-free vegan nail polish and a white base coat is a wonderful package. The white base coat makes the 'lime' Greenery nail polish pop out on the nail.
[Also Read: Glitter Nail Polish]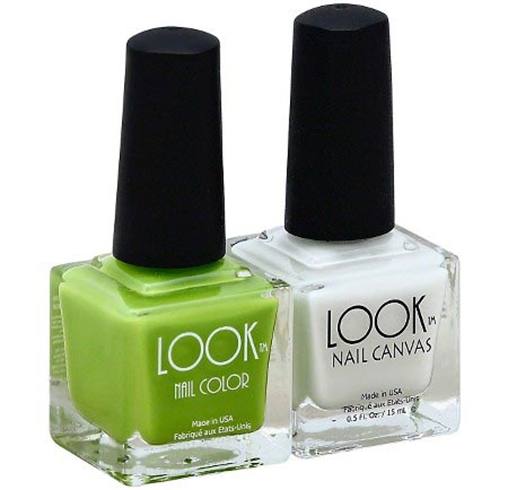 Limelight – Bright Lime Green Holographic Nail Polish
This handmade polish from ILNP gives you shimmering glitter in copious amounts. Since it has specially formulated holographic pigment in it, it helps add a beautiful rainbow sparkle in the sun on your nails. And the best thing is that ILNP nail polishes are free from Toluene, Formaldehyde, or Dibutyl Phthalate.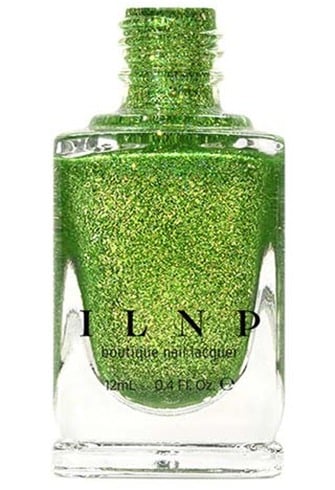 CND Vinylux Weekly Polish
Being a 7-day polish, 'Limeade' nail polish from CND Vinylux lasts for full 7 days without any chip or damage when correctly applied. It has a built-in base coat, is waterproof and oil-free.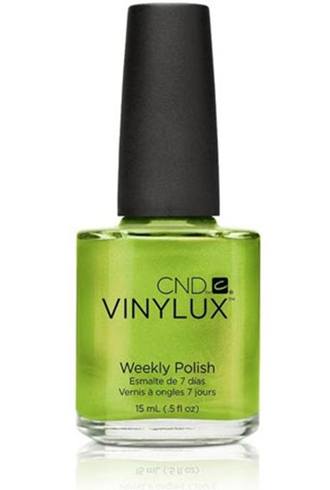 Julep Peridot For August-Born
The best part about this proprietary 5-free, vegan-friendly formula in nail polish is that it has antioxidant green coffee extract which makes it special.
The Breakthrough Oxygen Technology in this peridot iridescent shimmer helps it dry up ultra-fast & allows 30% more oxygen to permeate the nail bed as compared to other nail polish. There is no formaldehyde, formaldehyde resin, toluene, DBP, camphor, or animal ingredients in this green nail polish colors.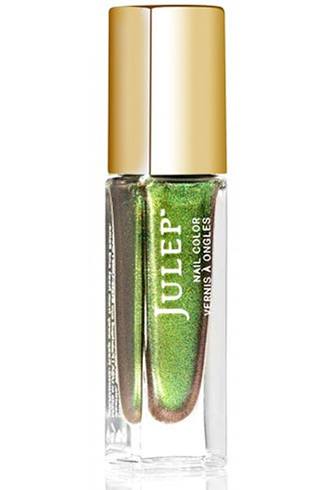 Ciaté London Palm Tree Nail Polish
The cute little bow and longer black handle for application purpose make this Green Nail Polish look splendorous indeed. It is also of formaldehyde, formaldehyde resin, toluene, DBP (dibutyl phthalates) and camphor.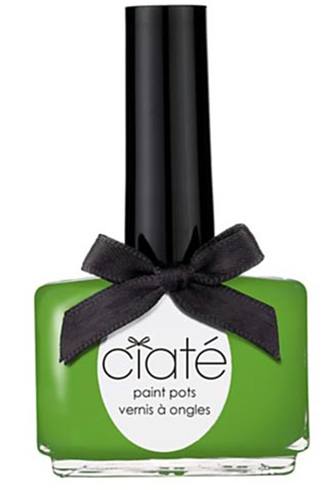 Whichever green nail polish colors that you choose give you the same benefits of a clean, clear and bright color. They look great on multiple skin tones.
[Also Read: Nail Art Designs]
Do drop a line and tell me which green nail polish colors fascinated you and made others look green with envy.
Images Source: fashionisers