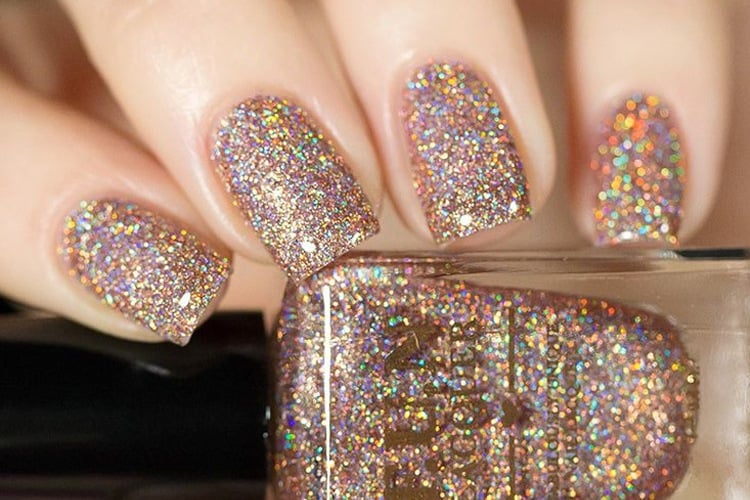 Holiday season is here. And somehow everything seems to shine a bit brighter than usual. Like for instance there are shimmery lights everywhere we look. And thanks to the parties everyone (including your besties and jealous girls) seems and looks more polished.
It's natural for the fashionistas to be dressed in sequined outfits, sparkly jewels, shiny shoes and shimmering highlighters. And and and glitter nails!
Glitter nail polish is the thing to go for in holiday season. Which is why I have identified glitter nail art in the form of glitter nail polish ideas, glitter nail polish designs, matte glitter nail polish, rose gold nail glitter, best glitter nail polish (in no particular order). These are the ones that won't chip off easily, and will get you noticed and seen in the party syndrome of things.
[Also Read: Green Nail Polish]
So get ready to glow in glitter nail polish, irrespective of whether you like a solid shine, glittery French tips, or a glittery accent nail.
Deborah Lippmann Glitter Nail
Give a sassy nod to party season by going for this beachy glitter nail polish. This glitter nail polish designs has silver and pale blue flecks, with a hint of teal and dark blue reminding us of the mermaid tail scales gleaming in the sun.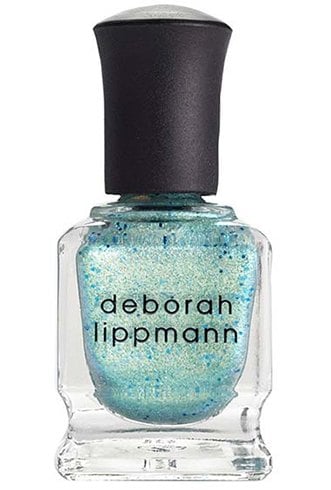 Ciate London Glitter Nail Polish
You can never ever have your fill of the larger and smaller pieces of golden glitter in this glitter nail polish designs which reflects light in such a way that it looks brighter on the nail than in the bottle.
A larger brush makes this glitter nail polish easier to apply, and the warm shade of gold makes it look unique.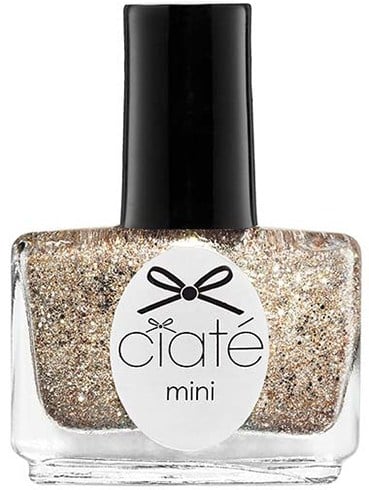 Julep Glitter Nail Color
Now you need not look too much of demure this holiday season. Because Julep brings you Estelle, a brutal combination of black and silver bits of glitter to get you that punk rock shine.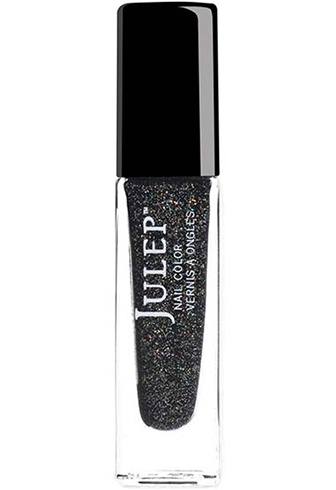 WHIM Bold Glitters Nail Lacquer
You will look party ready in no time with this glitter nail art which has large chunks of ultra glittery purple.
[sc:mediad]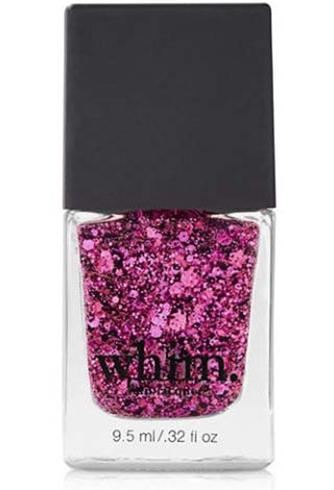 Burberry Glitter Nail Polish
Explore the silver stroke of this frosty glitter nail art which makes it perfect for a glamorous holiday party. The solid silver when applied on a French manicure tip makes it good for a hint of glimmer.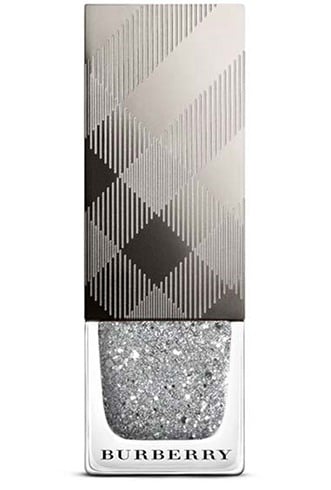 Marc Jacobs Beauty Enamored Glitter Nail Polish
The irresistible looking dense silver glitter nail polish is for the good lot. And it is long lasting too.
[Also Read: Black Nail Polish]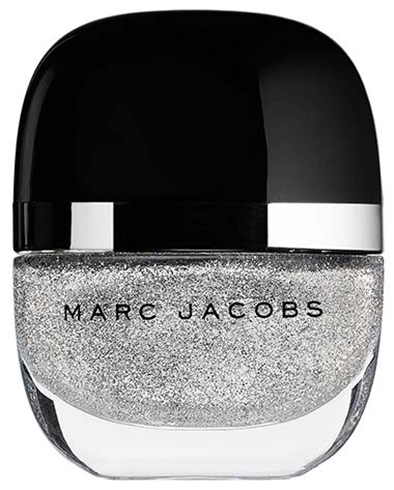 JINsoon Gala Glitter Nail Lacquer
If you are the bold lot, then pick this gorgeous rose gold nail glitter which comes free of the harmful 5 ingredients. Which is why it is just apt for gala shows and balls. The glitter nail lacquer is smooth and even in application and needs just one sweep of the brush. The different sized flecks give maximum shine and dimension.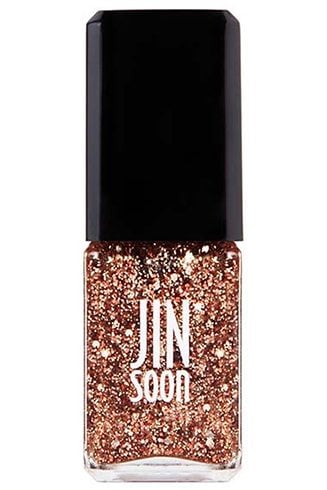 Nails INC Luxe Boho Glitter Nail Polish
Fall for this groovy glitter nail polish which is an impressive mixture of magenta, purple and nude glitter pieces. Reserve this shade for the wild and fun holiday parties.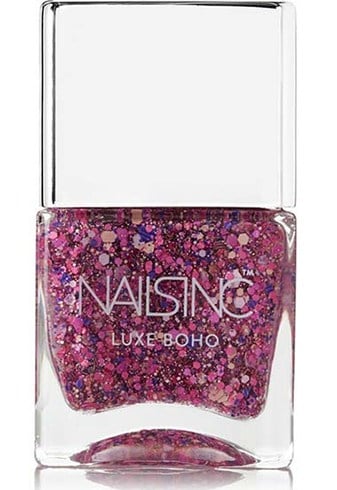 Smith & Cult Glitter Nail Polish
I would say finely milled glitter pieces make this glitter nail polish look delicate. Yet another adaptation of rose gold nail glitter it is made in a warm and feminine way. Pair it with a light and flowy cocktail dress.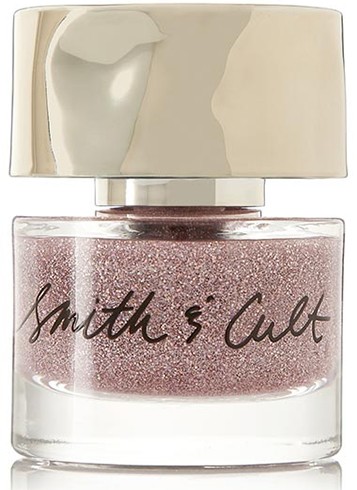 Butter LONDON Glitter Nail Lacquer
Go scream teenage punk with this cool purple and silver glitter chunks glitter nail enamel. This pigmented purple with an edge polish is best used on an accent nail.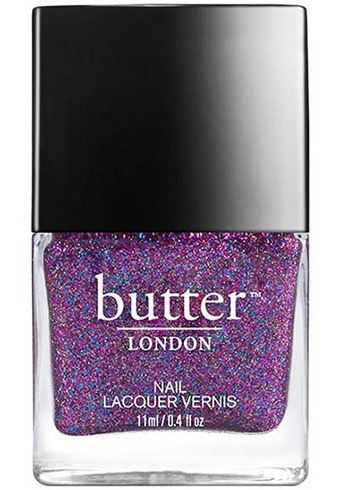 NARS Glitter Nail Polish
Get warmth into your holiday look with this peach glitter nail polish where finely ground glitter pieces seem suspended in a sheer pink polish.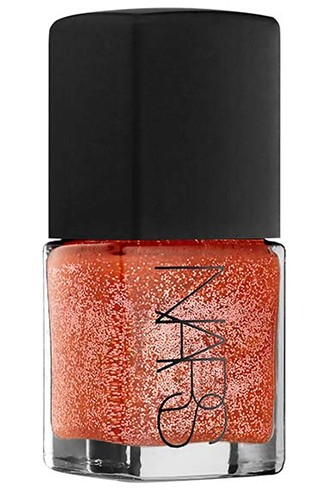 By Terry Terrybly Nail Lacquer 700
Try this sparkly blue colour. Since it's a glitter top coat, wear it over a solid polish.
[Also Read: Nail Art Designs]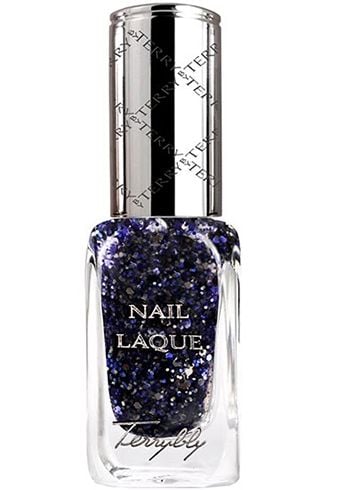 Now your task is to tell us which of the ones shown is the best glitter nail polish. Feel free to drop your votes and likes.
Images Source: fashionisers