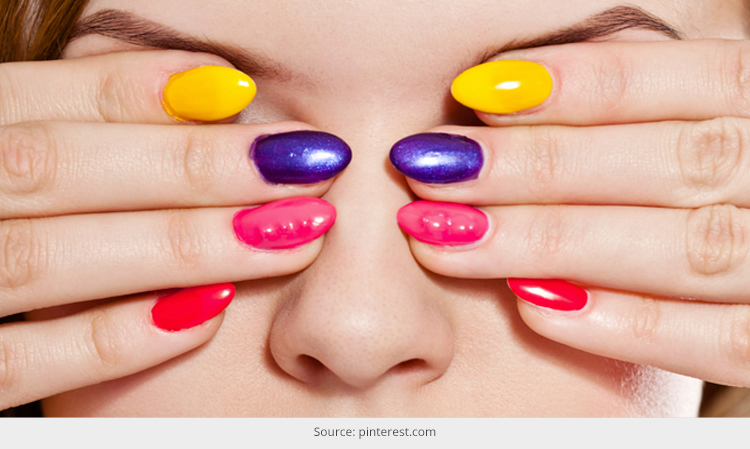 There are so many brands of nail polishes available in the market, ranging from totally cheap to highly inexpensive. If you love wearing bold colours then you know that chipping and streaking can be a huge problem when it comes to nail polishes. It is heartbreaking when your carefully applied nail colours starts to chip within two days after application. So we decided to make a list of long lasting nail polishes that we love. These nail polishes last long thereby reducing the need for any touch-ups or re-applications.
Here are 5 best long lasting nail polishes that will change your life.
OPI Nail Lacquer
If you haven't tried the OPI nail lacquer range yet, then we strongly recommend that you do. They have a huge range of colours and the best part is that their nail polishes are vibrant, do not streak during application and do not chip later, making them the ideal long lasting nail polish. If you love painting your nails in bold red but always get frustrated with the nail polish chipping off later, then give OPI nail lacquer a try, we guarantee that you won't regret it.
Sally Hansen Miracle Gel
Try to get your hands on the Sally Hansen Miracle Gel colours. The nail polish is a little thicker than regular ones. It settles on your nail in a plump gel-like consistency before setting to dry. These nail colours last for two weeks with minimal chipping, provided that you are not going to be doing any harsh work with your hands. If you hate changing your nail colour once in three days, then this is the one for you. It will easily last a week and if you are careful and take care of your hands, you can even manage to last two weeks with it.
China Glaze
Stock up on these if you love experimenting with your nail colours. Not only do they have a huge range of colours but they also offer variety when it comes to texture. From shiny finish to matte finish to a coarse-textured finish, there are so many options to choose from. The nail polishes are pretty resistant to damage and do not chip easily, making them so much more attractive when you consider all the time you'll save not having to re-do your nails every couple of days.
[sc:mediad]
Colorbar Glitterati Range
One of the best types of long lasting nail polish, the Glitterati range comes in eight different shades. These work great as a top coat as they help seal in your nail polish and give a dash of sparkle to your nails. They come with a nice thick brush that makes application so much more easy and simple. The nail polish is quick drying and will help make your base colour last long without any chipping or cracking.
[Also Read: Long Lasting Manicure]
Chambor Nail Polish
If you're feeling like indulging yourself, then turn to Chambor's nail polish range. They come with a quick-drying formula that will ensure that you don't have to sit around for ages waiting for your nails to dry. Also, the nail polishes contain nail hardener, which is great if your nails are prone to breakage. They last long even without a top coat and will make a great addition to your nail colour collection.
[Also Read: Nail Art Designs]
While some of the nail polishes may seem to be a little on the expensive side, they will help you cut down on your salon visits for manicure and pedicure, which means you do save up money in the long run and that is what makes them worth it.