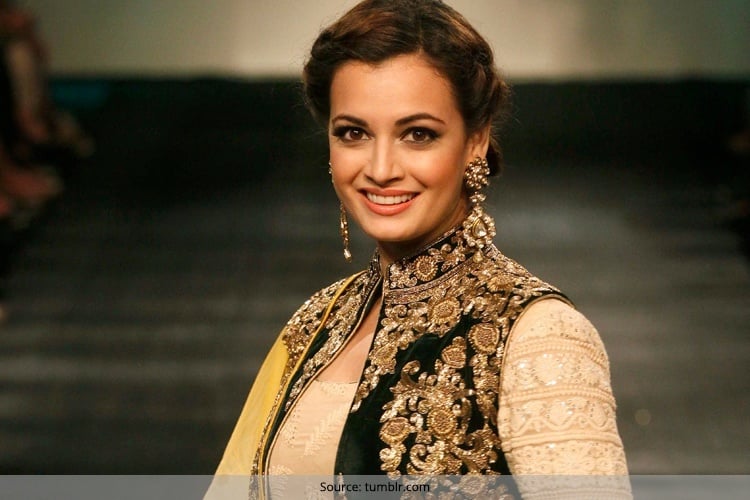 It isn't often that we fall in love with celebrities. Of course, we fall in love with them momentarily when we look at them all dolled up, but only few celebrities have made a permanent place in our hearts.
One of those happens to be Dia Mirza. She's got style, grace, elegance and an air of royalty around her. Coming from the city of Nawabs – Hyderabad, Dia Mirza is one actress whose memory will forever be etched in our hearts.
As Dia Mirza celebrates her birthday today, let's take a stroll down memory lane and pick up occasions where she looked strikingly pretty and breathtakingly stunning as mentioned above!
But before we start, have you ever thought to yourself what are Dia Mirza beauty secrets? Because we think about them very often! She has such flawless skin!
1. Let's Start By Showing How Beautiful Dia Mirza Without Makeup Is.
Stunning!
2. Dia Mirza Looked Gorgeous At Her Wedding, We All Have To Agree To That.
Only Ritu Kumar could have done justice to Dia Mirza's wedding outfit!
3. And Even Prettier On Her Reception!
This Shantanu and Nikhil outfit made us go green with envy!
4. If Only Someone Could Give Us Dia Mirza Makeup Tutorial!
Sigh!
5. Take a Look At Her Sunbathing!
She looks absolutely stunning with minimal makeup.
[sc:mediad]
6. Here Is Dia's Wild Hair Don't Care Moment
She does look like a lioness, right?
7. Dia Mirza In Saree Is Simply Gorgeous!
8. Air Of Elegance! This Is What We Were Talking About
Her golden Anita Dongre dress is beautiful to say the least.
9. Here's One Picture When Dia Mirza Channeled Her Inner Princess
Just in case you are curious, this gown was designed by Pallavi Mohan for Not So Serious.
10. Remember That Time She Made Silk Saree Look Sexy?
Isn't Dia Mirza most beautiful?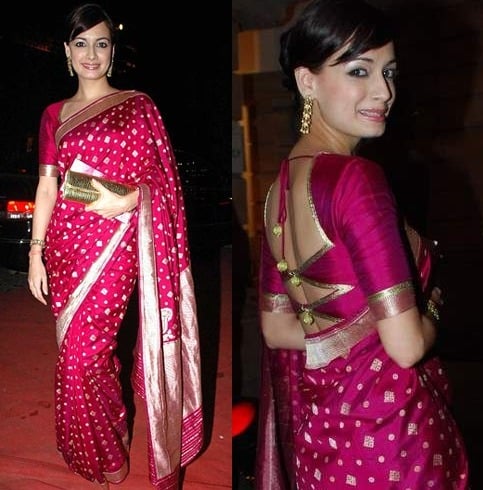 With such beauty overload so early in the morning, we need coffee to calm our systems. But before we sign off – here's wishing Dia Mirza a very happy birthday!