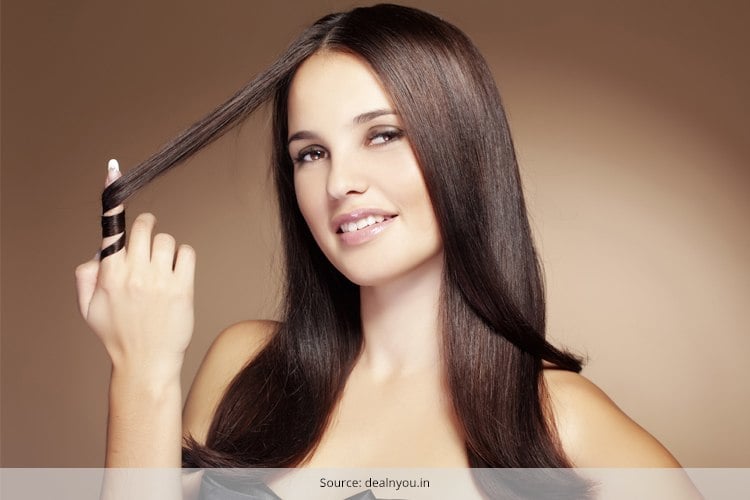 Greasy, messy and oily hair is such a pain! Not only do they look bad, but after a while, your hair also starts becoming an itchy mess! So what do you do with such kind of hair? Shampooing and conditioning will only help to a certain extent. The problem is that many people think that as soon as their hair becomes oily and greasy, shampoos can come to their rescue. But did you know that shampooing every day can actually cause your hair to become even oilier? The reason is this: When you shampoo your hair every day, the natural oil or sebum that is secreted by your hair is removed. Your hair strands are stripped off the normal sebum that is actually essential for it. Then what is the alternative that we are suggesting?
[Also Read: Make Yourself Some Oily Hair Mask For Greasy Hair]
Hair Mask For Oily Hair
For starters, we are suggesting the best hair mask for oily hair. Do you know which one is it? Well the funny thing is that a lot of people have a lot of different opinions about hair mask for oily hair. Some people's hair may suit a particular brand, but for others it may be a complete waste. The key is in finding the right oily hair mask. In this article, we will get you some of the best hair mask for oily hair available in the market and also some DIYs for homemade mask for oily hair. So, let's get started!
1. Biotique Bio Musk Root Fresh Growth Nourishing Treatment
This mask is tried and tested and gives some amazing results for Indian hair which is oily. As an oily hair mask, this one removes all traces of excess oil from the hair without excessively drying up your hair. The product also promises to rejuvenate your roots and remove all the toxins and dead cells from your scalp. For even more nourishment from this oily hair mask, you can also add yogurt and honey to it.
2. Schwarzkopf BC Bonacure Q10 Time Restore Treatment
This particular brand of oily hair mask falls on the expensive side, but this one will totally transform any kind of oily hair. With regular use, you will see that your hair is not only becoming much softer but for those of you who suffer from some or the other kind of hair loss issue, this one can totally change the way your hair appears. It is available in India for a price of Rs. 1499 for a modest 200ml amount. But, let us remind you, this product is well worth the money
[sc:mediad]
3. Wella SP Smoothen Mask
This one is from the professional range of Wella and is extremely helpful for oily and unmanageable hair. For most of those who suffer from oily hair, their problem would be to add shine and bounce to the limp and greasy hair. But this oily hair mask is for those of you who have oily hair, but at the same time you also have hair which is extremely unruly. This one product lives up to its name and instantly smoothens out rough and oily hair. The pro Vitamin B5 in this product is the key ingredient which works on the unruly hair. Since this one is a highly nourishing hair pack, you should sparingly use it. Just once or twice in a week is sufficient to give your hair that well-required bounce.
4. Home Remedies And Oily Hair Masks
For those of you who don't want to spend a bomb on these hair masks, you can make your own mask with only these ingredients: Olive Oil, egg white and Banana. This hair mask is extremely effective in removing excess oil from your hair and also giving hair that much needed shine and boost. Mix the three ingredients and let it be on your hair for at least 30 minutes. Wash off with cool water and really see the difference!
Do let us know in the comment section below on which hair mask worked for you!