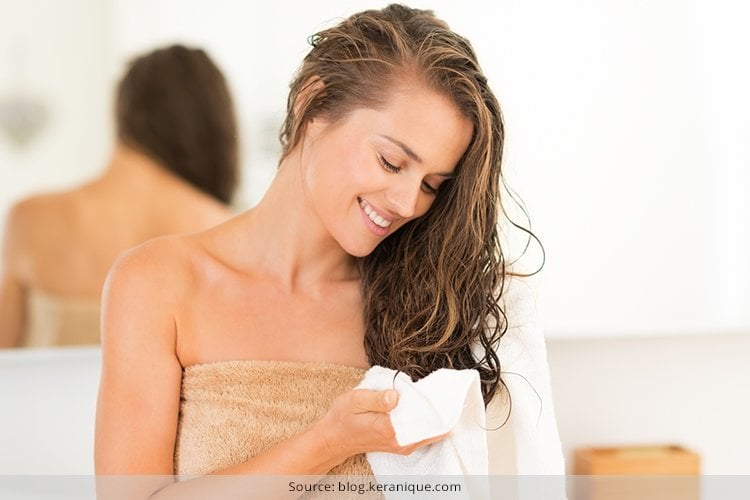 Your hair is precious and it takes just little bit of care to make your locks lustrous and glamorous. Most of us may not be blessed with beautiful hair, but with the help of various masks and conditioning treatments, we can exceptionally change the way our hair looks. Among all the treatments, hair masks are the most preferred because they help your hair from the roots to the end. There are various types of oily hair mask for greasy hair and other issues your hair might be facing. One such problem is oily, greasy or dirty hair.
HAIR MASK FOR GREASY HAIR
Oily or greasy hair does not necessarily arise from your hair being dirty but hormonal changes as well as not taking proper care of it, may lead to your tresses getting heavy with oil. Oily hair mask for greasy hair can remove the excess oil from your hair and make them look shiny and bouncy, again. In this article we will tell you about hair mask for greasy hair and how to prepare them yourself! FYI, most of the good hair masks can be concocted right in the kitchen! Natural hair mask for greasy hair is actually much better than buying something from the stores.
Natural Hair Mask For Greasy Hair
[Also Read: Get Rid Of Oily Hair During Pregnancy]
Oily hair mask made naturally are not only gentle on your hair, but are also very effective and cheap! Just raid your kitchen next time you want to make an oily hair mask for greasy hair. Let's get started with the DIY recipes we have in store for you:
1. Hair Mask with Lemon Juice and Egg White
This is the simplest DIY recipe for oily hair you can ever find!
Ingredients:
Lemon juice and egg whites are available in your fridge and all you need to do is crack an egg white into a bowl and whip it till it becomes stiff. Now use some salt and lemon juice and whip the mixture again. Apply the mix to your scalp and leave it on for at least 30 minutes. Wash off with lukewarm water. Take care not to pour hot water in your hair because the egg will actually cook in this! So once you have rinsed your hair, use shampoo and conditioner as you would normally do.
Important hacks to keep in mind while using eggs:
A lot of people sometimes forget that eggs are a tricky ingredient in masks and you should take care to remember these tips:
Like we mentioned before, never use hot water to rinse off any egg-based mask. This will cook the eggs and this will stick to your hair strands
To remove the egg smell from your hair, use strawberry or other delicious smelling shampoo
Don't over use lemon juice because sometimes it can leave you with a burning sensation
Since we are talking about greasy hair, make sure you only use egg white. Dry and brittle hair requires the yolk
[sc:mediad]
2. Hair Mask with Yogurt
Another simple DIY hair mask for oily hair, all you need in this one is just some plain curd! But the amount of curd you will need in the mask depends on the length of your hair.
Ingredients:
[Also Read: Get Rid Of Greasy Hair]
Usually half cup or ¼ cup of yogurt is enough for medium length hair. In this hair mask too you can add lemon juice and yogurt, but it is upon you whether you want to add it or not. Leave this mask on for at least 30 minutes and use twice a week to get rid of oily hair.
3. Hair Mask with Honey, Lemon and Aloe
Ingredients:
[Also Read: Home Remedies For Oily Hair]
An excellent hair mask to remove the greasiness of hair, the only thing that you may need to procure from outside is some aloe vera gel. Leave it on for 20 minutes and then rinse off with lukewarm water. Use shampoo and conditioner as required.
There you go, our list of amazing hair packs to give that extra boost to the greasy hair.