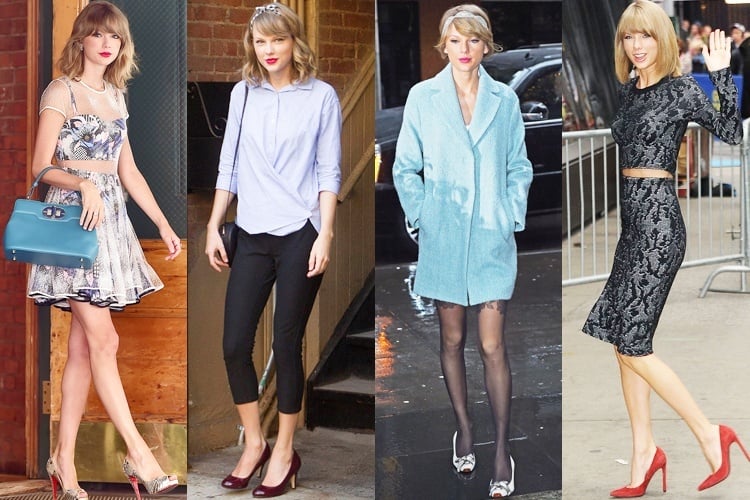 Does style comes from within? Or can you learn to be stylish? This is a question that seems to come to our mind very often. Many a times we believe that style can be learnt and if we pay close attention to detail, then we might as well recreate the perfect style.
However, when we look at celebrities and try to decode their fashion, we get the feeling that their style speaks volumes about their personality, and style is something innate. They may have an entourage of people helping them get ready, but at the end, the final say is theirs.
Looking at Taylor Swift's style closely, we realised few things.
1. She loves anything that come mid-thigh! It could be shorts, skirts, dresses or even rompers.
It is very rare that Taylor Swift is seen in something that cover her lovely, never ending legs. But hey, we aren't complaining!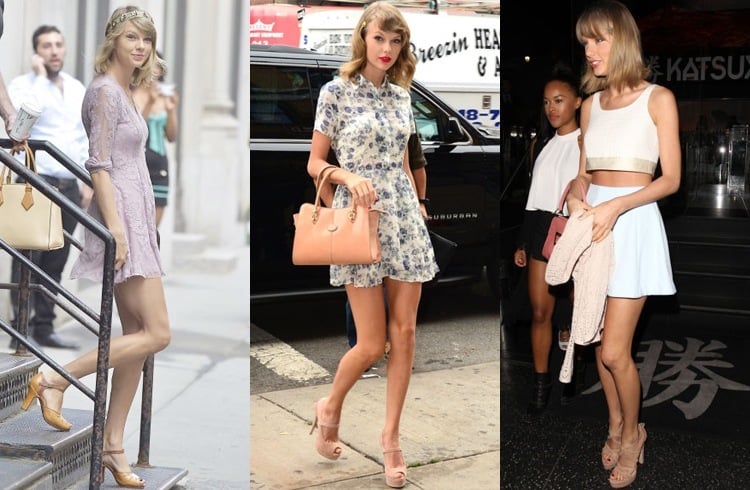 2. If she's wearing jeans or pants, they have to be skinny or slim fit.
She's sexy and she knows it! Hence Taylor Swift doesn't shy away from wearing slim fit items.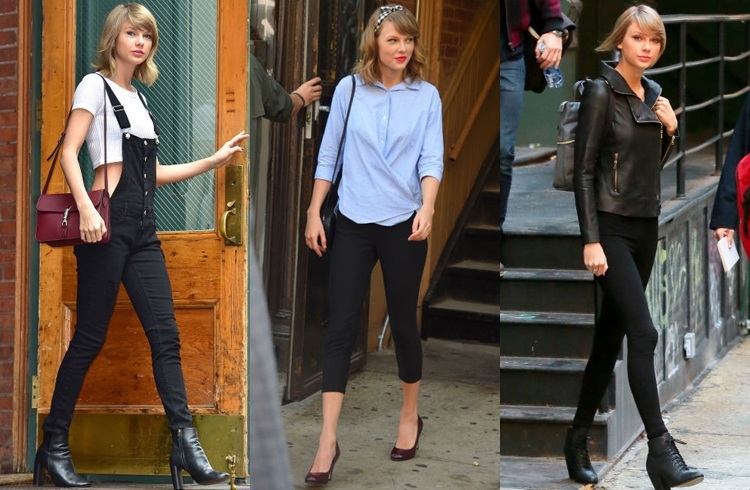 3. Her tee-shirts tend to show her petite frame
There is no baggy business with her! Her petite frame would be perfect for baggy jumpers and boyfriend shirts, but Ms Swift likes to keep her clothes close (pun intended)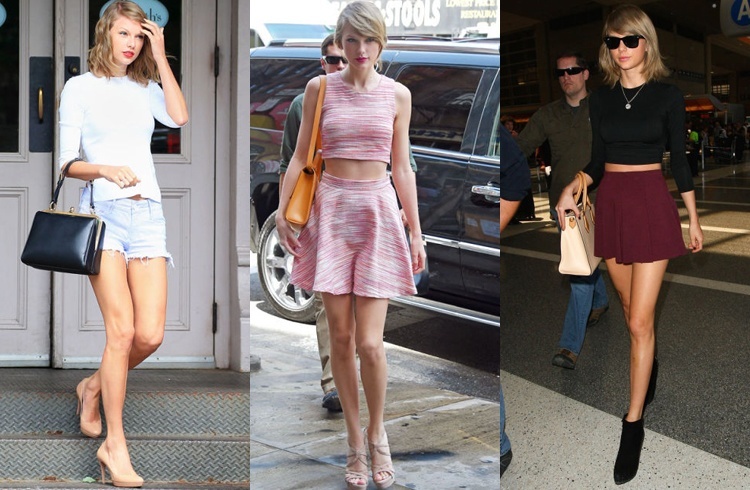 [sc:mediad]
4. Her bags are always medium sized
And most often, Prada! What's not to love!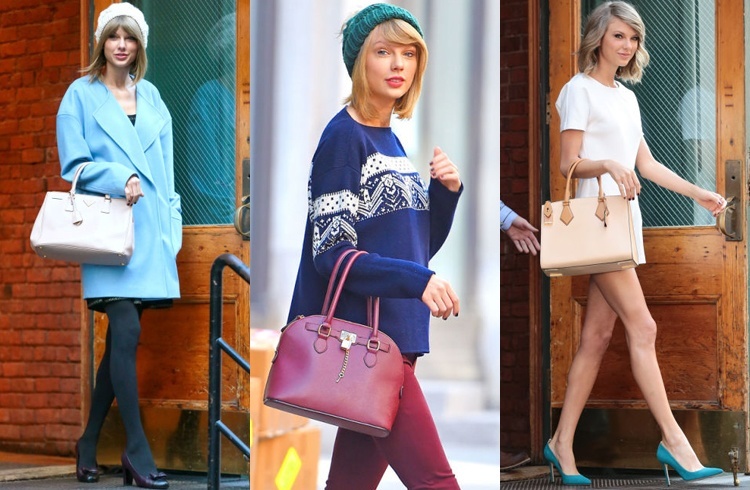 5. Her heels are a certain length
We are assuming 2 inches, and also, she loves ankle booties and sandals!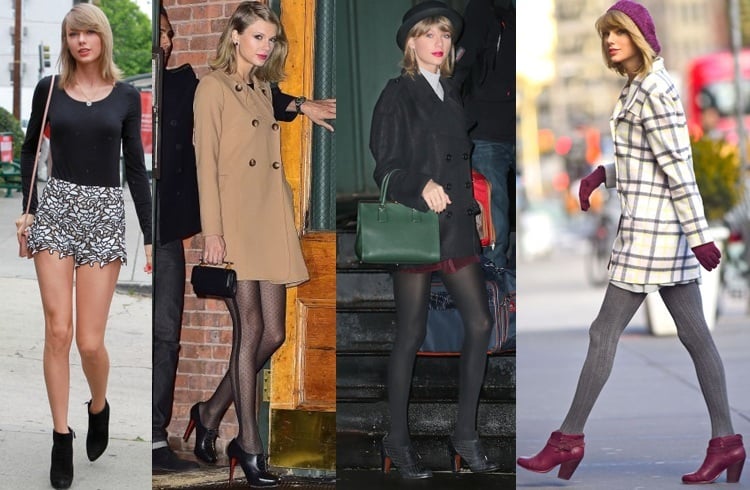 6. She loves red lipstick!!
Dash of red lipstick makes everything better! Don't you think?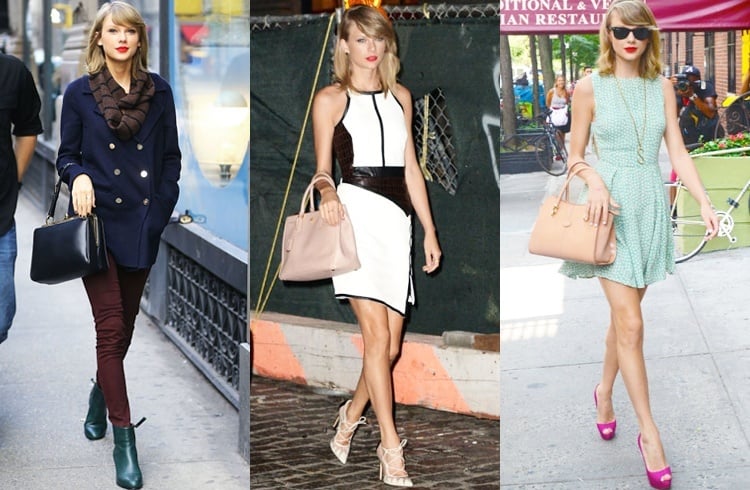 Well Taylor Swift may all be about big brands, but if you look closely, it is very easy to recreate her look. Her wardrobe if filled with solid colour items and it is q