You may have seen her on popular music shows, celebrity talk shows, prank videos and for sure the Oscar award ceremonies too, and of late she has been in the news for her talks on music piracy and feminism as well- that apart, there is something we can all learn about Taylor Swift fashion style and grace.
[Also Read: Celebrities with Red Lipstick]
If you have pale skin tone like Taylor and would want to wear red lips, don't be shy. There are ways to wear bold red lips with aplomb and grace, without looking out of place. One of the best things we learn from Taylor Swift fashion is that you just have to embrace the body and the lifestyle you are in- confident, strong and bold.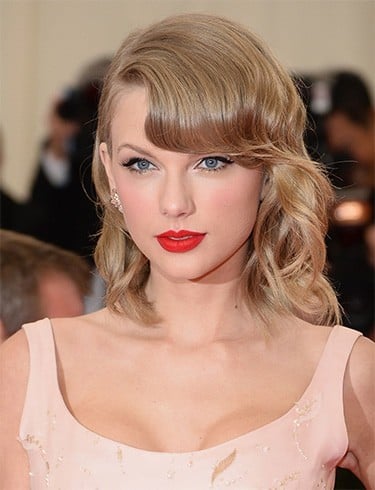 Of what use would it be to lack self-esteem and wear Taylor Swift fashion, even with red lips- your efforts would go down in vain. Chin up and make the most of the full lips you have, by using our tutorial.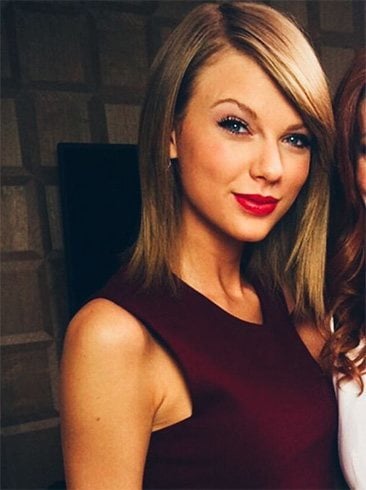 Taylor Swift Lipstick
Here's a little secret on the bold red lips of Taylor Swift fashion tales that you should know about- she doesn't have full lips in real life. Yes, that's the beauty of makeup. It can change you into a diva when done right and this is exactly what we are going to talk about here- Taylor Swift lipstick.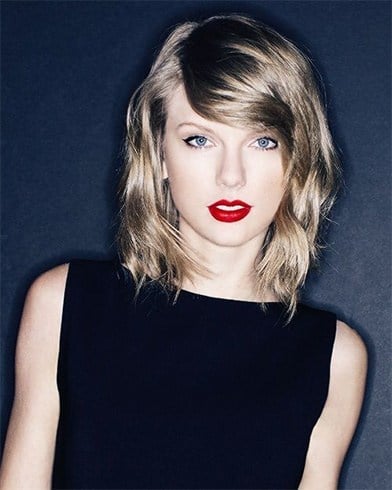 How To Get Red Full Lips Like Taylor!
Take a good look at Taylor's lips when she is without makeup or in nude shades, you would notice her upper lips are thinner than the lower ones. If you have thin lips up and down or one of them thin, here is what you need to do and we call it lip correction. Without surgery and with a lip pencil closest to your skin tone, we shall acquire Taylor's hot lips.
Pick a bold bright lip pencil- bright reds or bright pinks and line the lips deep and nice.
Choose the same shade of colour in lipstick or from your lip palette and apply right inside the lip lining you just made
Use a lip filler brush to do the filling
Apply a little shimmery powder and wait
Now use a glossier shade of the lipstick to fill in with the help of a lip filler brush
Take a blotting paper and pound it between your lips
Apply a final coat of gloss and you are ready.
The seven steps mentioned are for women with thin lips or one lip thin, so that you could work with lipstick to bring about a full pout. But what if you have full lips and need to tone it to medium, to bring boldness with the color?
[Also Read: Taylor Swift Red Carpet Moments]
For full thick lips that need to be toned, we would use the lip pencil inside the natural lip line to begin with.
Now use the same shade of colour in lipstick or from your lip palette and apply right inside the lip lining you just made
Use a lip filler brush to do the filling
Don't use shimmer powder in the mid section of the lips, since it would reflect light and make the lips look thicker than what it is already- use a matte shade to subdue the thickness
Over this you shall use one more shade of red and leave it to that, sans the gloss.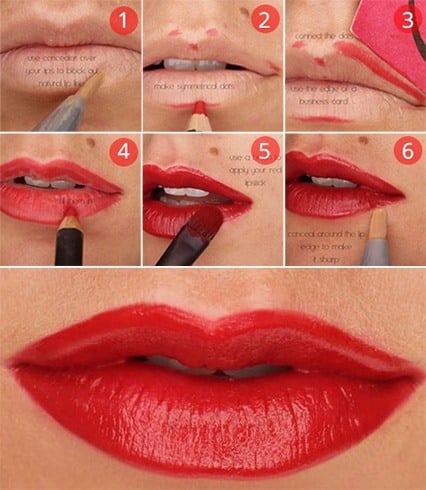 [sc:mediad]
For both cases, we would emphasize on the cupid's brow, which should be arched and defined. Ensure that the left and the right corners of the upper lips are defined at stark angles or else the look would be droopy and shabby, while applying the Taylor Swift lipstick routine for full perfect lips.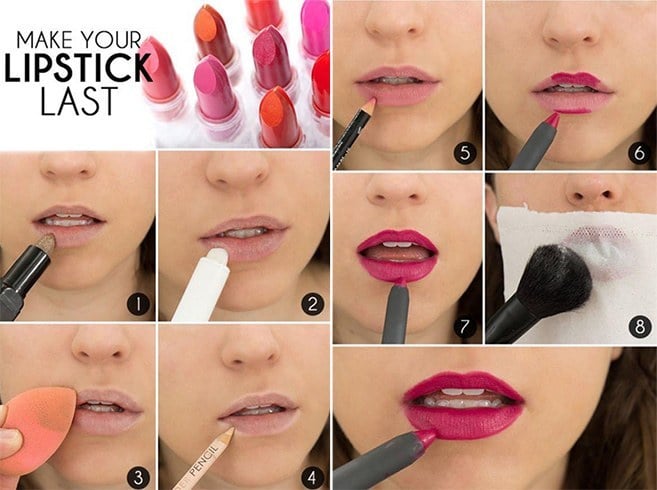 We hope you now have an idea on how to get the Taylor Swift makeup and lips done right? If you have further questions or ideas, do write in while we prepare a tutorial on how to dress right in Taylor Swift dresses.
Have fun and stun the onlookers with Taylor Swift lipstick boldness this season.
Images Source: pinterest.com