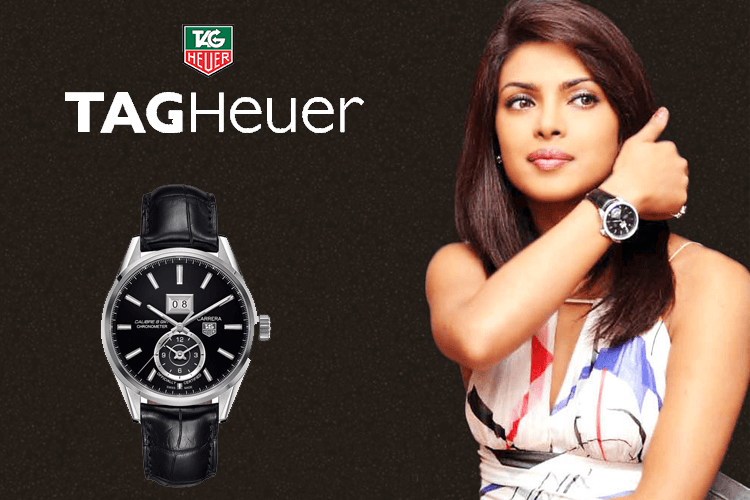 ''How do celebrities make so much money?'' is a question we've all pondered upon at some point. Sure their chosen career pays a lot in terms of monetary compensation, but that's not their only mode of income. Celebrities these days have so many different opportunities and avenues open to them and if they're smart enough, they can rake in a lot of moolah by tapping into all those avenues. So what are these other income-generating areas that celebrities are taking advantage of?
Brand Endorsements
This one's no secret. Celebrities make serious money by signing endorsement deals with well-known brands. In fact, the money is so good that most celebrities make more money in brand endorsements that they do by acting in movies. For instance, media reports state that Aishwarya Rai has charged a whopping 100 million for signing a two-year deal with Kalyan Jewellers recently. Now you know why all the celebrities are so keen on signing endorsement deals.
[Also Read: Highest Paid Models in The World]
Mobile Apps
A far lesser known but lucrative money-making avenue is mobile apps. From Justin Bieber to Kim Kardashian, all the big shots of Hollywood are making money by coming up with apps. Sources say that Kim Kardashian made close to $200 million from her app. Do we really need to say more?
Royalties
For celebrities in the music industry, one of their biggest sources of income comes in the form of royalties. When brands or movies want to use any of their songs, the artists are paid royalties. Similarly, any use of their music in any form earns them money by way of royalties. Such royalties can provide a sizeable income for the artists over the years.
[sc:mediad]
Clothing Line
Many celebrities are either opening their own clothing label or are signing up with brands to come up with a clothing line in their name. Opening a clothing line is a great opportunity for celebrities to make some really good money, using their fame and popularity to help sell the clothes. Victoria Beckham's clothing line, the 'Victoria Beckham Collection', which sells bags and dresses makes over a $100 million in sales each year.
Signature Perfumes
Celebrities like Jennifer Lopez and Taylor Swift will agree that coming out with their own perfumes is a great way to make some quick money. Jennifer Lopez has eighteen perfumes to her name up till date and we're sure she will be coming out with more in the near future. It has become something of an unwritten rule in Hollywood that only if you have a perfume in your name in the market can you be considered a noteworthy celebrity.
Restaurants
From our very own Sachin Tendulkar to Hollywood's Eva Longoria, many celebrities have put their money into opening their own restaurant. Both Tendulkar's restaurant ''Tendulkar's World" and Eva Longoria's eatery ''Beso'' have been very successful.
The internet and social media have gone a long way in bringing the celebrities and the general public closer. With platforms like Twitter and Facebook at their disposal, celebrities have more influence over their fans and can cash in on their popularity and fame in many different ways. Even if their acting career is not doing well, looks like celebrities have enough avenues to make good money on the side to keep up their lifestyle. It is no wonder than celebrities can afford to live larger-than-life. We wonder what the next new money-making idea or technology would be for our celebrities?