"Skin naturally has a variety of underlying colors" says Joel Canales, Director of Artistry for Hourglass Cosmetics.
he wouldn't be more precise.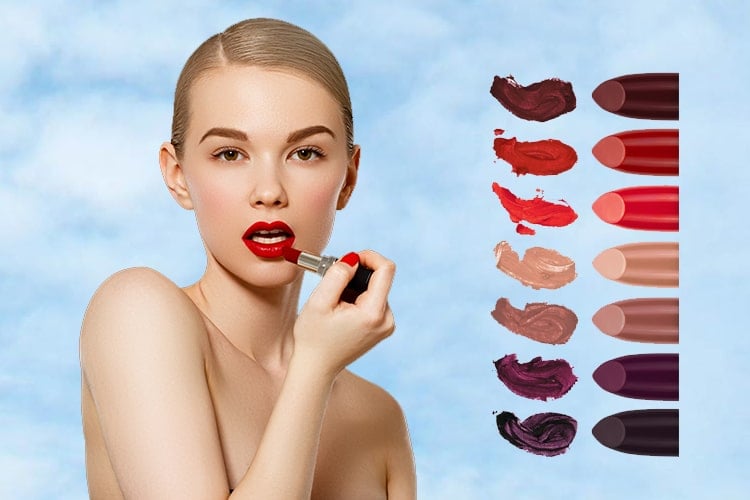 How often do you find yourself feeling lost, gazing at the lipstick catalogue at the beauty counter? It's not a cakewalk when there are so many shades to choose from. But here's the catch: it doesn't need to be a daunting experience. Once you are aware of your undertones, it's quite simple to select a suitable lip color for your skin.
Below, we have categorized how to select a great lipstick and how to find one suitable for your skin tone. Scroll down and enjoy reading!
Tips on How to Select a Great Lipstick:
While there are many lip colors to choose from, it may be confusing for a beauty addict to select the color that will suit her in every possible way. Consider our tricks for finding a great lipstick for yourself and also how to choose the right lip color for your skin.
1. Knowing your Skin Tone:
Do you know whether you have cool or warm undertone skin? Consider these questions: is your skin tone more yellow than pink? Are visible veins on your hands green? This means that you have warm skin undertone. When your skin has more pink and blue undertones and your veins are blue, this can mean that you have a cool skin tone.
2. Consider the Natural Lip Color:
If you love wearing a nude lip color, it is essential to blend it with your natural lip color. If your nude shade is lighter than your lip color, then your lip color will end up looking pale.
3. Go for the Right Formula:
It is important to find the right formula for your lips because no matter how beautiful your lipstick shade is, you won't be able to use it. To test on how to get the right formula-here is what you need to know. Do you have dry lips? Then avoid using a matte lip formula as this will give you a flaky finish.
Do you prefer using a long lasting lip color? If so, then use a creamy formula suitable for your lips.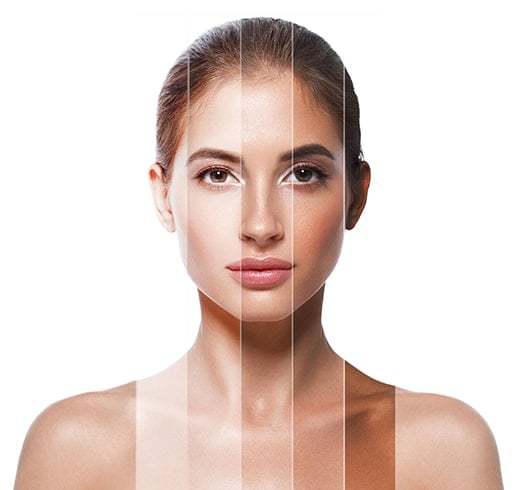 How to Choose the Best Lip Color for your Skin:
Firstly, it is essential to learn about your skin undertone. The three common categories for skin undertone are warm, neutral, and cool. Those with fair skin tend to have cool undertones. Those with olive hue tend to have warm undertones. If you are still unable to determine your skin tone, then you may have a neutral undertone which is a mix of cool and warm.
Below, we've put together several tips on how to select your skin tone and finding the perfect lipstick shade. Scroll down and enjoy reading.
1. Cool Undertones:
If you have a pink, blush, or red skin, then you have cool undertone. You can check yourself by taking a look at your veins in your arms. If your veins are blue, then you have a cool tone.
You are also said to have cool undertones if silver jewellery suits you or your skin tend to burn before tanning.
Some of the best lipstick for cool undertones comes with purple or blue tints. So if you are opting for a red lipstick, avoid using orange hues and lean towards deep blue-red.
You should also avoid using lip colors that are light as they may wash off easily.
Those with cool undertones may try lipstick shades like berry, magenta pink, and velvet red color.
2. Neutral Undertones:
Both gold and silver jewellery matches those with neutral undertones. They also look great in a number of other colors, as well. For them, any lip color works! They may try shades of wine red, floral, fruity shades, and rose, peach, and neutral pink for best impact.
3. Warm Undertones:
If your skin tone is yellow, gold, or olive than you are more likely to have warm undertones. You can tell if your veins in your arms are green rather than blue, gold jewellery suits your skin more, or if your skin tan easily. The best lipsticks for those with warm undertones are warm lip colors like orange-red and yellow-based nudes.
"By keeping shades warm and brown based, you create a beautiful, monochromatic look. Tone on tone is always so beautiful, and this combination keeps everything super chic and rich. It's all about enhancing your own color palette" says Tania Kashuk Target's beauty artist.
[sc:mediad]
If you are still confused about identifying your undertone, but have a fair understanding of your skin tone, do not worry. Those with fair skin look great in deep, bold hues that bring about a stark contrast to their skin tone. If you lean towards olive skin tone, then try lip shades in nude, coral, and pink. Or if you have a dark skin tone, opt for a berry or bold lip shade to elevate your look.
One of the important things to remember is wearing the lip color of your choice. If you feel you look great in scarlet red, orange, or fuchsia pink, then go ahead. At the end, it's about feeling pretty in any beauty looks.
Now that you learnt about the right lip color for your skin, choose the best.
If you have any questions or doubts, then write in to us in the comment box below.