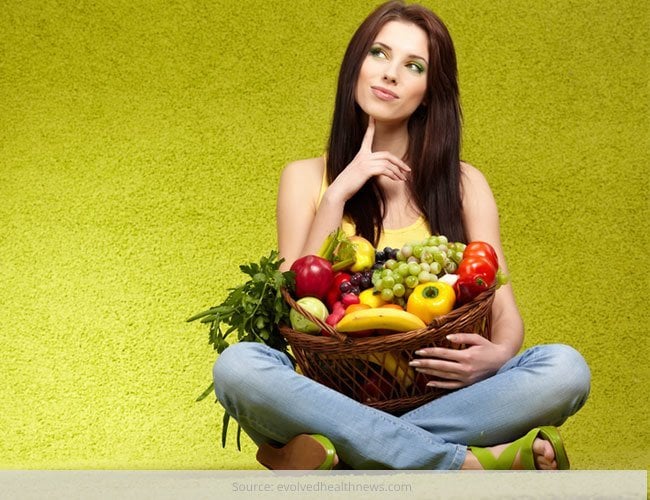 Eating is a basic requirement for living. It is also a pet obsession for some. There are many gluttony souls who are not able to resist eating when the aroma of yummy butter chicken or tickling sambar (slurp slurp) nears them. Obviously, we give into the delicacies but do we ever think how taxing it can be to our liver that works round the clock helping in food digestion. So instead of wondering what to do, just eat foods that help cleanse the liver too. Consuming them would bring you heaps of health benefits. Wondering how to cleanse the liver? Here's how you naturally cleanse your liver.
Water
First and foremost, there are several myths about drinking water and there are facts about drinking water as well. Start and end your day with water. This is the underlying fundamental that will do you good. Drink at least 2 quarts of water daily. That's because our body is made of 70% water which is why it needs constant hydration. Water is known to flush out chemicals, toxins, and impurities in our body through urination and sweating.
Garlic
Indian food is actually incomplete without garlic pods. The best thing about garlic (not known to many) is that it has sulfur compounds that help activate enzymes in the liver. Moreover, garlic has allicin and selenium that are both good for liver protection.
Turmeric
Haldi is an absolute must when it comes to cooking Indian dishes. There are benefits of turmeric – it not only protects the liver from damage, it also encourages regeneration of liver cells. Besides this, it increases natural bile production and helps in keeping the body toxin-free.
Green Tea
Green Tea is known for its weight loss properties. An interesting thing about it is that it cleanses and protects the liver too. Green tea and hot water with lemon, both have the powers to stimulate liver cleansing. Drink 1-2 cups of green tea a day and a lot of water after that. It flushes and clears the liver of congestion and toxins, restoring this vital organ to full function.
Lemons
If you want something simple on how to cleanse your liver, then lemons will do the trick. Warm lemon water is a secret for good health. It also works wonders in detoxifying your liver every morning. However, don't make the mistake of adding sugar to it and making lemonade out of it. Just add pure water to fresh lemon juice. Some experts also believe that the liver produces more enzymes in response to water with lemon than in any other food.
[Also Read: How to Decrease Your Appetite]
[sc:mediad]
Berries
Blueberries, strawberries, raspberries, and cranberries sound delicious. They are nature's superfoods too, as they have antioxidant-rich compounds that help your liver protect your body from free radicals which have been linked to chronic diseases and aging.
Apples
Just like berries, apples contain powerful flavonoids that have the power to fight inflammatory disease. They also contain pectin, source of soluble fiber, that helps eliminate toxic build-up in our body.
Avocado
As per a Japanese study, there are several benefits of avocado, as the fruit has been found to contain compounds that can protect you from liver damage. It is a promising fruit that protects the liver from galactosamine (toxin that causes liver damage).
Vegetables
Certain vegetables are packed with nutrients like beta carotene that protect the liver from toxins. Eat dark, leafy greens like spinach. This will promote cell growth and stimulate the liver. Beets too protect bile ducts in the liver from toxin damage. Go for 5 servings of vegetables daily and try and include those that have liver-aiding nutrients. Greens that promote liver health include dandelion greens, bitter gourd, mustard greens, chicory and spinach.
Cilantro
Whether it is salads or smoothies, we love to garnish it with cilantro, commonly called coriander. This herb incidentally has the power to remove heavy metals from our body, which can be troublesome for our liver.
So these were some of the best foods that cleanse the liver. De-stressing your life will become easy once you have consumed any of the liver-friendly foods mentioned above. Happy de-toxing your liver naturally!