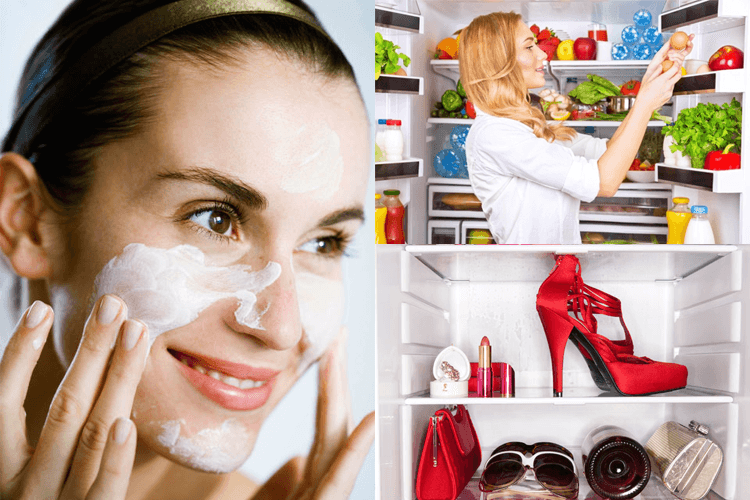 We need to be grateful to Mother Nature. She has given us a whole lot of things from her personal store of treasures to beauty fixes. So ladies, it's time to sit up and make notes on homemade beauty goodies that you will find nowhere but your fridge!
Yes, start looking upto your refrigerator if you want your beauty quotient to rise high. But no worries darling as refrigeration can extend the shelf life of your beauty products, irrespective of the fact that they have been opened. So go chill out with the skin friendly products available in your refrigerator and let your skin announce its arrival in beauty competitions.
Sugar
How much we strain ourselves to keep our hair in place. Instead of going around the bend, assemble sugar and water. Now mix 6 tsp of sugar in water and boil it. Once it cools down, spray it into your hair. The added bounce you will get will hold your hair in place the whole day.
Yogurt
Getting shiny tresses is not a tough task. All you need is the goodness of homemade dahi and you are done. The curd we eat is blessed with antibacterial properties and loads of proteins that cures dandruff and keeps hair moisturised.There are different ways to use curd for hair care. In order to go for a natural hair mask straight from the refrigerator, apply homemade yogurt to dry hair locks and leave it for about 15-20 minutes. Now rinse your hair to get shiny looking hair.
Pineapple Juice
Reserve the lovely and delicious pineapple juice not just in the form of Pina colada but also for your skin. Here is a recipe that is simply cool cool. Take some juice from pineapple and pour it into ice trays. Leave the trays overnight in the freezer. When the pineapple ice cubes are ready, apply them over your skin, leave it for ten minutes and rinse it off. The enzymes in the pineapple would keep your face fresh, hydrated and supple. Doesn't this sound delicious?
Milk
There are several benefits of milk for skin, hair and health. Milk tastes good when had warm, but it tastes superlicious when applied cold on skin. Get the milk carton out from the refrigerator, pour the milk in a pan and heat it up to boiling point. Now put a towel on your head and take the steam of hot milk into your face. The lactic acid through this steam will unclog your skin pores and cleanse your face.
[sc:mediad]
Coconut oil, sugar and honey
Ah…so you are looking for luscious lips, isn't it? Here is the best lip scrub for you, courtesy your fridge. Combine 1 tbsp of coconut oil with 1 tbsp of honey and mix them well in a bowl until smooth. Now add 1 tbsp of brown sugar to it and stir it for few minutes. Transfer the contents in a cute little jar and store it in the fridge. The scrub will last for some weeks but will surely keep your lips soft and kissable.
Lemons and eggs
Skincare regimen can be expensive but not when you are benefiting from your fridge. Get yourself toned and tightened skin by using eggs and lemons. To begin with, squeeze the juice of one lemon into a bowl and add one egg white. Now beat the mixture and apply it to your face. Let the mask stay on for half an hour and then wash your face to get excellent results.
Mayonnaise and almonds
There are some wonderful unusual beauty hacks every woman must know. Yes you want to look a princess. That you can be once you have used softening and exfoliating lotion with the help of refrigerator. Take some almonds and crush them. Now mix it with mayonnaise and once it combines well, apply it on your face. Leave it on for ten minutes and then rinse it off. You will feel your face soft, fresh and beautiful.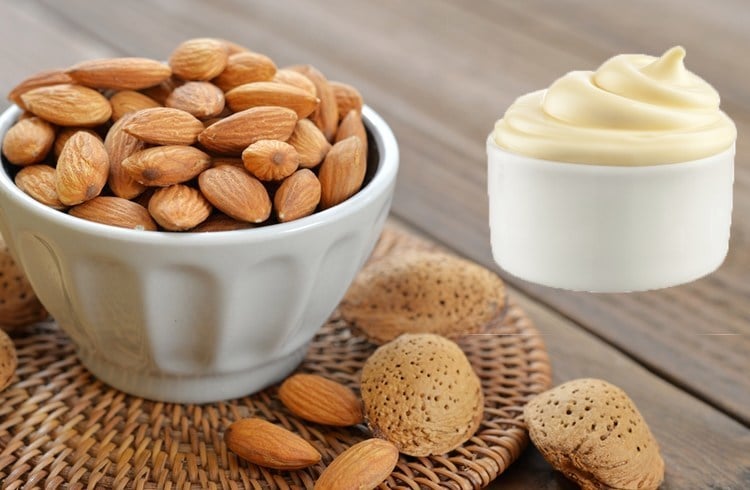 These are some of the tips to restore your beauty thanks to the refrigerator. Next time you open up the fridge, reach out for these go odies to get pampered skin.