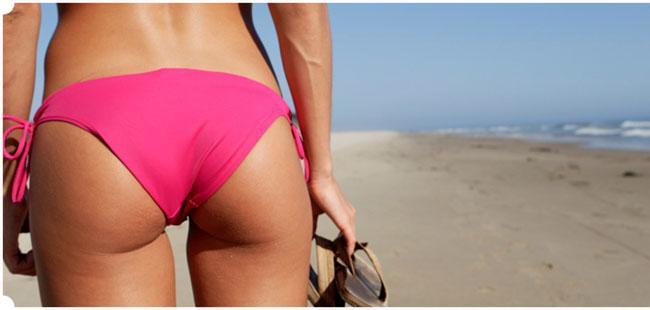 As per the beauty scholars, true beauty is about embracing your flaws and loving the body the way it is. But then there are some beauty ailments that are unseemly annoying and should be treated ASAP, for they look not only awful but can be painful at times. One such ailment I am talking about is the butt acne. Let's find out how to get rid of butt acne in this post!
The urban dictionary has shortened this ailment to 'buttne' with a straightforward meaning – acne on your ass. And when girls were randomly picked and asked if they ever suffered from buttne then here's one of the responses that was published in nymag.com –

Women who work out rigorously are usually prone to butt acne. Read on to find out how and simple ways to treat butt acne –
Use a benzoyl peroxide body wash
Use a benzoyl peroxide body wash on your butts. While benzoyl peroxide is used for treating zits, it can also used to get rid of folliculitis by drying them up and sloughing off the dead skin cells that have clogged the follicle.
Use salicylic acid pads to unclog pores
You can now prevent any further development of zits by unclogging pores with the help of pads spiked with salicylic acid. The infected follicles can now be treated with this cleansing regimen. You can go for Neutrogena Rapid Clear Daily Treatment Pads that are specially designed to work on body acne especially butt acne.
Apply a body lotion with lactic acid
If you thought slathering on a moisturizer is implausible then you should better try using a body lotion with lactic acid on your butts. The lactic acid exfoliates dead skin cells, thereby helping you get rid of pesky bumps.
Always take a shower after workout
I had already mentioned that women who work out are prone to butt acne. If you tend to sit around in your sweaty workout clothes after hitting it hard in the gym then butt bumps appear.Therefore, every time you hit the gym, make sure you also take a shower so as to avoid this skin ailment in the near future.
While taking bath try using a sonic cleansing brush or loofah to remove the dead skin cells from the surface.
So those were some effective tips on how to get rid of butt acne. Hope you found this post useful!