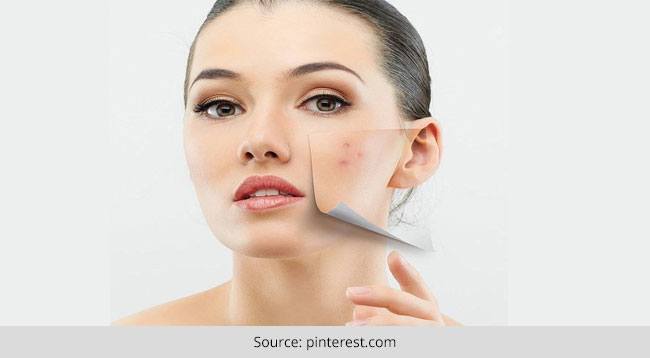 Everybody dreams of having flawless skin. The desire just gets stronger when it comes to face. Since it is the most exposing part of our body, we all crave for clear and glowing face skin.
But the bad news is 7 out of every 10 women deal with various facial skin ailments such as pimples, blemishes, zits, wrinkles and acne. Among all, the most irritating thing is the pimple. I can understand how frustrated you feel when after waking up you see a pimple being popped up on your face ready to ruin your look of the day, even days to come. In order to get rid of that stubborn tiny intruder, you try to use every possible remedy you're aware of.
Even the very thought of the acne/pimple sccares you to the death, as you know this humiliating and cringe-pursuading beauty ailment can occur any day and anytime. Blame your bad eating habits, increasing stress level or lack of sleep, it will painfully emerge from the most visible part of your face ruining all of your beauty regimes you have been doing for a while.
In my case, these brutal tiny precarious creatures emerge right near my nose (either right or left) to harass me before my boyfriend and even the onlookers. When I would be all set to flaunt my new outfit I had purchased this weekend or just super excited about wearing my new lip gloss, the Monday morning gets worsened with this uninvited guest.
I was looking for some relaible cosmetics online and I came across top three acne treatment masks which claim to clear away your pimples/acne along-with blemishes, thereby enabling you with porcelain-like skin.
Read on to check out these three acne treatment masks!
1. GlamGlow SUPERMUD™ Clearing Treatment
Price:  $69
Well, this is not any superficial recommendation but this edition is out of goodwill trying to help my fellow readers get rid of these highly annoying ailments.
The GlamGlow Supermud mask tops my list as I have tried on my skn. This is bit pricey but worth buying it, as it not only cleans but offers you porcelain skin that you'd always craved for.
The brand claims to offer you a product which is the world's most scientifically advanced acne treatment. It is formulated with  "NEW Pore-Matrix™ with Activated-X Charcoal & New K17-Clay™ for deep pore vacuum extraction [and] encapsulation.
[Also Read: Moisturizers for Oily Skin]
Well, even these heavy terms had bounced off my head. All these above mentioned mumbo jumbo mean that the product works on your skin really good. Soon after you apply the mask, you can feek it as it starts sucking up the impurities and oil from your skin.
As the mask turns light gray, it dries off whilst completely cleaning your pores. And when it dries off, you can see the color has turned into dark gray that indicates it has pulled off all the impurities from the skin.
The mask is capable of pulling out all the junk being trapped in your skin. Even the most notorious pimples and acne cannot survive the super power of this acne treatment product.
2. Origins Clear Improvement Active Charcoal Mask
Price: $24
The Origins Clear Improvement Active Charcoal Mask is another great treatment to go for. Unlike the GlamGlow, this product makes use of the charcoal that acts as a magnet pulling out all the impurities from the skin.
The best thing about using this product is that it is extremely cheaper than the above brand, equally helping you fight with ailments of your face.
[sc:mediad]
Although it doesn't offer you the porcelain skin like the above one does (that's why it's pricey); it is capable of clearing away the acne and blemishes from your skin, managing to give you flawless skin after you wear your foundation.
It is one of the best overnight spot treatment masks for pimples. In order to get the best result, you can apply it directly on your breakouts and go to bed. The next morning you can see the effect as pimple is now less visible. With 2-3 more uses, you can completely get rid of the pimple.
[Also Read: Activated Charcoal Skin Benefits]
3. Murad Clarifying Mask
Price: $24
This is the last but not the least in my list which also takes the challenge of offering you pimple-free skin.
If you consult any dermatologist, he will ask you to use a sulphur-based product. This Murad Clarifying Mask consists of appropriate concentration of sulphur that exactly works on your flaw areas even including the blemishes.
This is also an overnight product. Just apply on your face and rinse off next morning. Even though it does not work as quickly as the charcoal-based mask, still it's effective. Just hold on your patience, as your investment won't go in vain. You'll soon enjoy clear and glowing skin in a week.
Even though the beauty is skin deep and your diet and lifestyle play key factors in avoiding such ailments, I won't lecture you on that part and just offer you these three acne treatment products to fight with the existing problem.
Hope this helps!