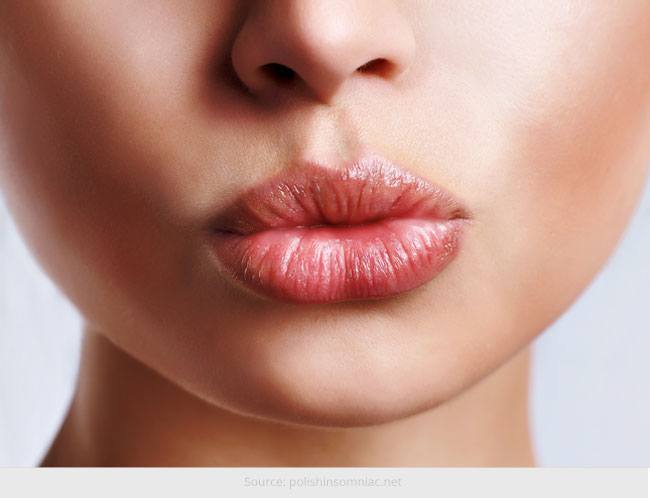 We cannot imagine a single day without makeup, can we? We as women love to dress up, accessorize and look the most beautiful planet on the earth. A complement would make our day anytime. Though eyes are the most observed ones, yet lips plays an essential part when we talk about complete look. Lip balms, lip glosses and lipsticks are at our service to give the final touch to our beautiful looks. Remember the time, when Red was in fashion and red lipstick was the choice of Bollywood divas, giving the fairer sex a perfect glow and shine. There are various brands catering to this segment. However, it is not possible for every segment of the society to shell off the cash on lip glosses or other products.
Hence, we present to you the lip glosses that can even be made at home. It will not only be economical, but also will be chemical free.
Read how to make some of the flavoured lip glosses at home.
1. Chocolate Lip Gloss:
Chocolate is our all-time favourite and imagine it having on our lips on the time in the form of a gloss. Wow, isn't it?
Ingredients:
10gms Coco butter
2gms Sunflower lecithin
20gms Sweet Almond Oil
3gms Dark Chocolate
Method:Take the cocoa butter and sunflower lecithin and melt them together in a double boiler. Add the sweet almond oil to it and stir. Now add the dark chocolate to the mixture and blend it properly. Pour the mixture in the container and let it cool down naturally.
You may also refrigerate it for sometime and you can start the application once it is completely set. It would remain on your lips for an hour or so, provided you do not lick it off.
2. Citrus Lip Gloss:
Citrus is highly nutritious and is considered a sugary fruit.
Ingredients:
1 tbsp Petroleum jelly
2 drops Citrus fruit essence
Method: Take a teaspoon of petroleum jelly and melt it on double boiler. You can also microwave it. The only caution here is not to allow petroleum jelly to be in direct contact with the fire. Add 2 drops of citrus fruit essence to it and stir it completely. The fruit essence is easily available in the super market. Now pour the mixture in the container and set it in the fridge. Check it after sometime and your gloss is ready.
3. Vanilla Lip Gloss:
This is one of the simplest lip glosses that we can try at home. Vanilla essence is most commonly used in cakes and ice-creams and we all are aware of the taste. Relax and just attempt to it.
Ingredients:
2 tsp Petroleum jelly
2 drops of Vanilla essence
[sc:mediad]
Method: Take 2 teaspoons of petroleum jelly and melt it microwave. You can even use the double boiler if you do not have microwave at home. Add 2 drops of vanilla essence to it and blend it properly. Pour it into the lip gloss container and refrigerate it .Your gloss is ready to be applied on your lips.
4. Herbal Lip Gloss:
Adding natural herbs to any product makes it more beneficial. This is definitely a recommended lip balm to try at home.
Ingredients:
1g Beeswax
10g Castor oil
3g Coconut oil
1g Vitamin E oil
2g Calendula oil
3 – 4 drops Chamomile oil
Pinch Alkanet powder
Flavoured essence of your choice
Method: Take beeswax and add castor oil and coconut oil. Allow it to melt in a double boiler or you can microwave it, as instructed earlier. Add vitamin E oil and Calendula oil and blend them all together. Add Chamomile oil to it. You can also add any flavour to it or can leave it flavourless. Add alkanet powder to give that pinkish colour to it. You could use dried beetroot powder in a small quantity depending on the color you want you your lip gloss to be. Castor oil is little thick in nature and hence it is used for glosses apart from the moisturizing benefits that it provides to the lips. Chamomile oil is great for ski as it is anti-inflammatory and anti-fungal in nature, thereby protecting us from bacteria. Pour the mixture in the container and allow it to settle in the fridge. Your gloss is ready.
5. Pink Lip Gloss:
Are you obsessed with pink? Don't worry; we do have pink gloss for you.
Ingredients:
2 tsp Apricot kernel oil
1tsp Beetroot powder
1tsp Beeswax
Method: Take apricot kernel oil and beetroot powder in a double boiler. Let the mixture be heated till they completely blend into each other and the beetroot starts imparting its colour to the mixture. Once the desired colour is achieved, strain the oil through muslin to remove all the powder from it. Pour the filtered oil in the double boiler once again and add beeswax to it. Stir it completely till all the products are mixed. Pour it in the container and allow it to settle in the fridge. The final product will be little liquid in nature as we are intending to make it gloss. The oil ratio is on higher side compared to the wax and hence the liquid nature. This will give a natural pinkish look to your lips.
Hope this article on how to make different flavored lip gloss at home has been useful to you. Do share your lip gloss recipes with us.