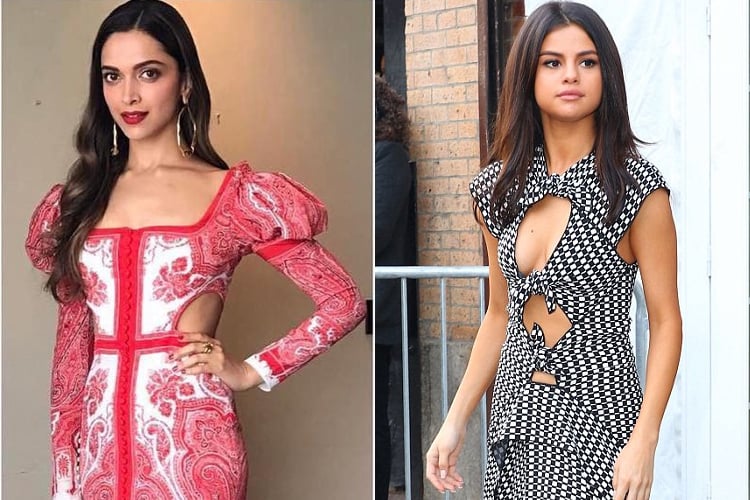 There have been all possible pieces of designs imaginable that came in the form of high slits and cutouts. The constant challenge that remained was how to stay tasteful whilst being exposed. But with the temperature soaring high, the cutouts style seems to go a little overboard. Not that we are complaining. But, we can throw in fresh ideas on how to wear seasons' favorite cutouts. This way you won't go overboard with your style choices.
Before that, let us go through a quick flashback of how this trend came about and how it all happened.
The skin-show trend started with the cold shoulder contour style which was quickly followed with the slashed shoulder cut-outs, the high slits in gowns and long skirts with a peek-a-boo of skin show
Back to the present, it is all about that subtle hint of skin-show. With the weather at its peak, a little exposure can be excusable. This trend can make the most comfortable, effortless, edgy design there is
Here are few cut-out options you can try out for the season.
As seen on Jumpsuits
Jumpsuits are, undoubtedly, the safest wardrobe staple.
This head-to-toe, ready-to-go garment gives an interesting feel when perhaps a dress cannot work its magic.
But, many women shy away from wearing a jumpsuit, when actually it is quite easy to pull off this style. Perhaps with a little help with right accessories, you can hit out on the right note.
Jumpsuits have changed in variations and designs over the season. The newest trend is the cut-out styles easily seen on sides of jumpsuits. Creativity has flipped to ten folds if you see the newest cut-out designs.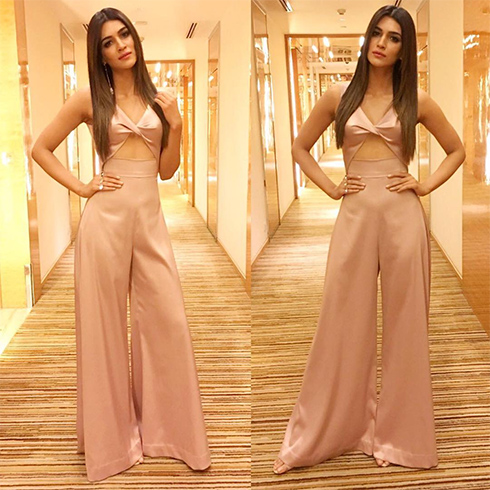 And this style has something in-line for every body shape.
Suppose, you are slightly curvier, then you need not worry about revealing your back or bottoms. The dare-bare details will expose your shoulders alone. This is how classy as it can get.
By the end of this season, you will acknowledge the fact that it was a cinch to try.
Being Flirty and Sophisticated with Sheer Cut-outs
With the way sheer is trending it is hard to ignore. It's a tricky wear and we all know that. A little bit of exposure can fail to justify the outfit and you don't want to end up looking sleazy too with too much revealing.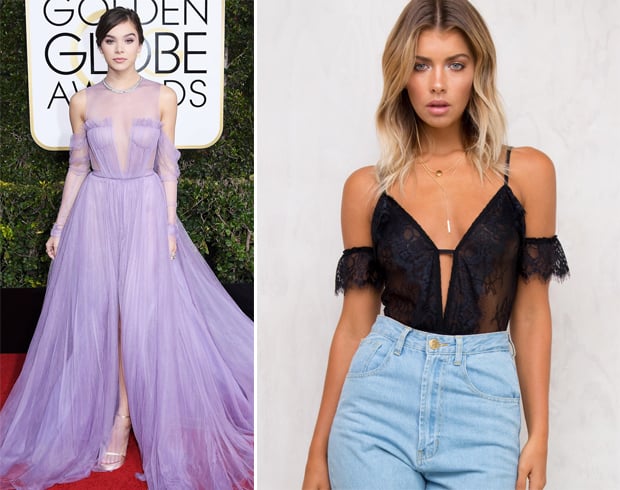 And there is the sheer shoulder cut-out trend that has also sprung about. So how do you fix it altogether when you totally want to wear it?
[sc:mediad]
Consider the sheer cut-out shoulder blouse an opportunity to reveal some skin and not so much at the same time
To balance off the nudity, you can wear it over a well-fitted trouser.
For giving a more personal touch to your outfit, you can try on flame denims or even flares. This can allow your outfit from going plain to striking
The combination of both can produce the effect that you are looking for.
Unexpected Cut-out Options
Well, this trend is about flashing your skin a little, but still looking chic. You can opt for dresses that feature small openings as less-is-always-more.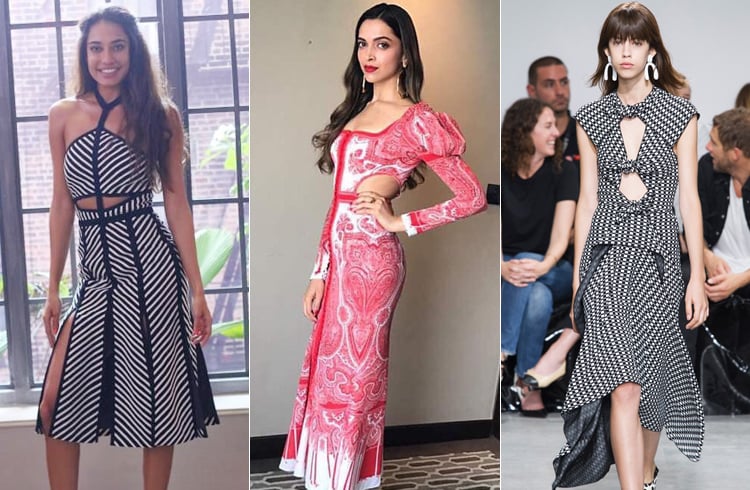 Look for dresses with key-hole openings or with bare midriff designs. These cool cutout options can keep your dress can help to balance off the exposed skin
You can look for other style options like long sleeves and high necklines while you show a little bit of skin midriff while still looking sexy
This style can easily pass off as appropriate and bare your belly in style.
Propelling bodysuits with deep-cuts
Bodysuits are an absolute necessity and can be worn with just about anything. If you are still dicey on picking one, then we advise you to have a shot at it. Because of its versatile features, it can soon become your go-to staple. You can effortlessly wear a bodysuit together. These suits may come with sleeves and shoulder strap designs. You need to figure out how to wear each style cohesively.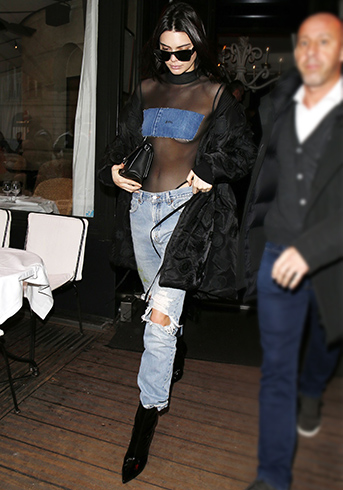 Choosing fabrics such as cotton, and lace would be more recommendable for the hot season
Generally, body suits can allow offering a better fit to the body shape.
Bodysuits can come in a number of designs including deep-cuts or cut-out designs. You can pair it with non-denim shorts, well-fitted pants and ankle length skirts
It's the littlest changes you do with your styles to make the look absolutely smashing.
Style Hit with Cut-Out Mid Skirts
Midi-skirts can be found in a number of different designs and shapes like pencil, circular and A-line. You should how to pull it off for achieving a complete style hit. So, how do you style a midi skirt without looking mumsy?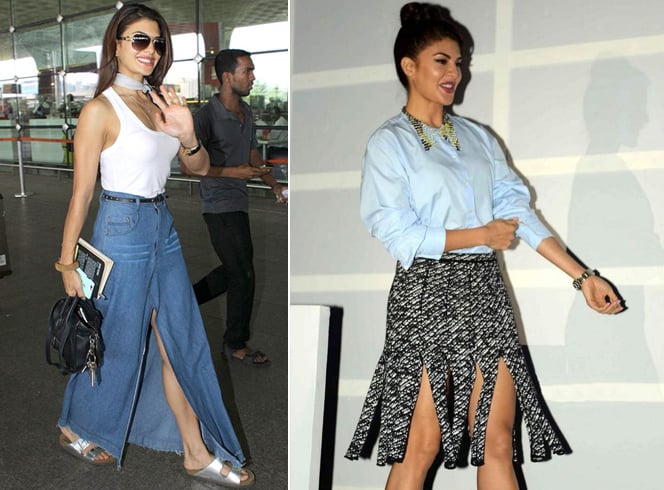 Thanks to the cut-out options that are in trend, the midi-has come out from being seen as office-friendly outfit. You can finally take this to your next party or date. It has all the absolute fashion powers to make you look completely curvy rather than figureless.
Don't forget your heels when you put on the midi. Anything in between can run down the whole outfit. If you are uncomfortable walking around in one, then another option can be a block heel sandal. Doing so ensures your legs look slimmer than ever
After you get a tick with the shoes, you proceed on to bags. Never ever carry a crossover bag with a midi. That can be totally unflattering for your body. A simple handbag or a clutch will work the look
When you wearing a cut-off midi, you want the focus to shift on the right places. So, flattering your body with waistbands can be a good idea to bring the curves bang on
Pull the look together with dark eyebrows and all the theatrical works. A fresh punch of block design eye shadow can take your cut-out trend to the next level.
These are few of our favorite cut-out design looks. It is all about looking chic with a low-fi in keeping with the toast of the season.
Images Source: instagram