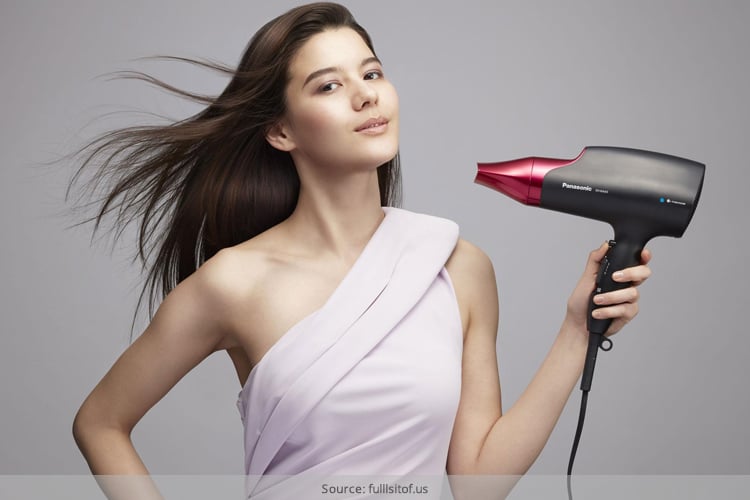 Ever wondered why your hair dryer at home doesn't work the magic a parlor one would? We too wonder the same! Is it the technology or the way of handling? What is special in these best hair dryers that we don't see in the ones we use at home? Will our home hair dryer work the same way the professional best hair dryers do and more? So many questions and this is why we are here to speak about the five most happening and the best hair dryers. Take a look!
Five Top Rated Hair Dryers
In this post, we would be discussing about 5 best hair dryers which can trasform your dull-looking hair into shiny and glossy tresses! Take a look.
[Also Read: Best Travel Hair Dryers]
1. Sephora Travel Hair Dryer
Lightweight and compact, and easy on the pocket too, one of the best top rated hair dryers around – Mini Blast Travel Ionic Blow Dryer. You don't have to be a salon pro to use this baby. This is a travel sized hair dryer from Sephora, and weighs just twelve ounces! So no breaking your wrists over blow drying anymore. A little noisy though, but it dries your hair quickly.
2. Revlon Perfect Heat 1875W Fast Dry Travel Speed Styler Hair Dryer
If you want to have your hair blown and dried fast every morning, and without a noise, this hair dryer would help you do the same. Revlon's best which leaves the hair smooth and shiny, without too much force on the hand; this device is easy on the pocket too. Not too heavy to carry around and effective drying it provides with total potency too. Carry it on a trip if you want, since it folds into a bag conveniently. The lightweight hair dryer has a cool shot button and a diffuser with a concentrator as well.
3. Bio Ionic Free Style Hair Dryer
Small and cute, the best ionic hair dryer, which works on drying your hair soon; is a little on the heavier side. However, we shall say, worth the weight. From the house of ionic, the hair drying experience is a blast from the heavenly past- retro to modern blow drying styles. And the hair is left smooth, silky and shiny at the end of the blowing session. If you are looking for the best hair dryer for frizzy hair, most hair dryer reviews would say to pick this one!
4. Panasonic EH-ND52N Hair Dryer
From the house of Panasonic comes the EH-ND52N hair dryer model – one of the best professional hair dryers to be bought for home use. Think of any gorgeous hairstyle and hairdo, blow drying too and this would be the device that gives you what you want; salon style finish guaranteed! Victorian styled with an European touch, this is a hair dryer that is elegant and gives you the smoothness and shine and lustre your hair needs!
[sc:mediad]
5. Philips Kerashine HP8216 Hair Dryer
Talking about this product from the house of Phillips, we can say that our eyes were caught on its design. Shiny and black, the even heat distribution is what makes this device the best hair dryer for fine hair, and coarse Indian hair too. Your hair wouldn't overheat or damage with the blow drying; natural moisture content of the hair and scalp wouldn't be affected too. Apart from being perfect for frizzy hair and fine hair or coarse hair, this is a hair dryer that would stay anti-static to the hair. There are three levels of controls on this which adjusts the heat and the speed of the usage too. Salon style finish assured!
Do write in and let us know which of these five you would want to have? And which other brands of best hair dryer for curly hair, fine or coarse or thick and wavy hair you think works like magic!