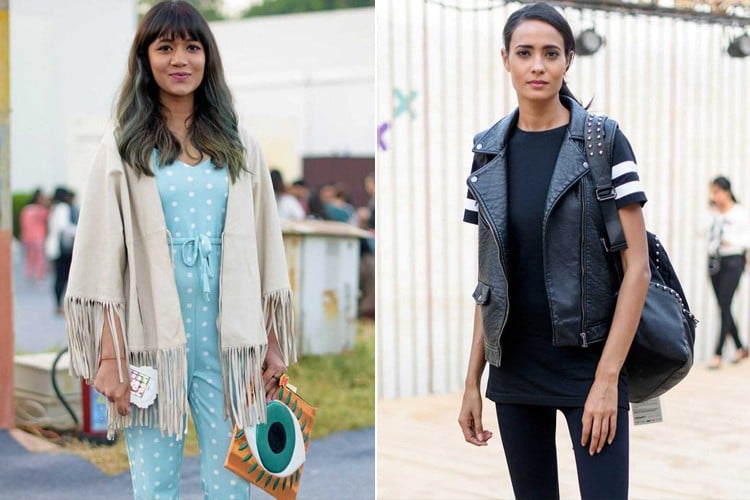 We are no high-end designers creating the chicest of woman fashion 2016, but we can surely tell you what's hot and what can be worn on a daily basis, keeping in mind the scene out here in India. Without much ado, we present to you a fashion post on the woman fashion 2016 trends that can work wonders and style you up as well. It wouldn't cost you a bomb and you can wear the woman fashion 2016 trends just about anywhere and anytime as you please- take a look!
10 Women's Fashion Trends
[Also Read: Hollywood Celebrities In Ankara Prints Making Heads Turn]
1. Printed Games
Palazzos are perfect for the Indian climes to wear and they make a lovely fashion statement too. What you could do is to pair up a solid hued top with printed palazzos this time and make a fashionable scene out there.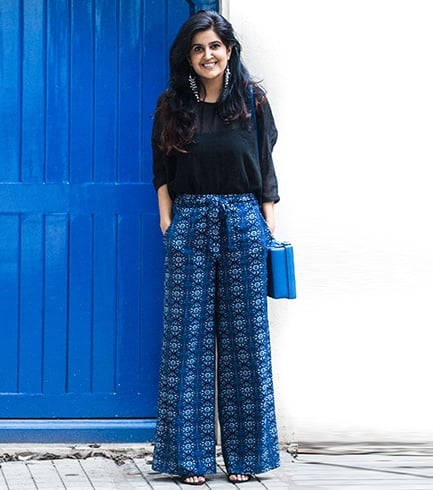 2. Maati Clothing
Down to earth, organic and very regal at the same time, we look at inspiration from MAATI CLOTHING for an answer. For example, an earthy brown long maxi skirt with a chunky neckpiece is an amazing semi formal wear to flaunt at an office party, don't you think?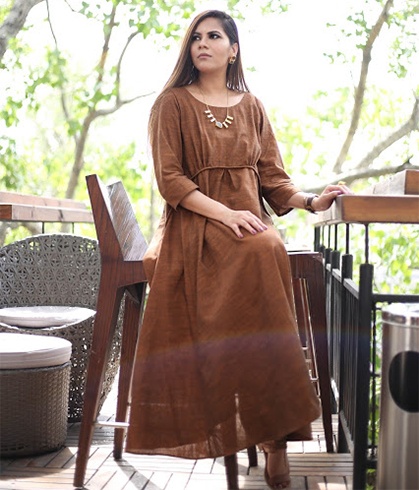 3. Skirts And More Of Them
Keep cool and calm in skirts long and short, pleated or creped, skater or flowy, and you can go beserk in vibrant shades and hues wearing them too. You can have them worn for formal occasions, at work, at play or maybe for parties too and the trend with Indian skirts or western ones wouldn't go out of vogue.
[sc:mediad]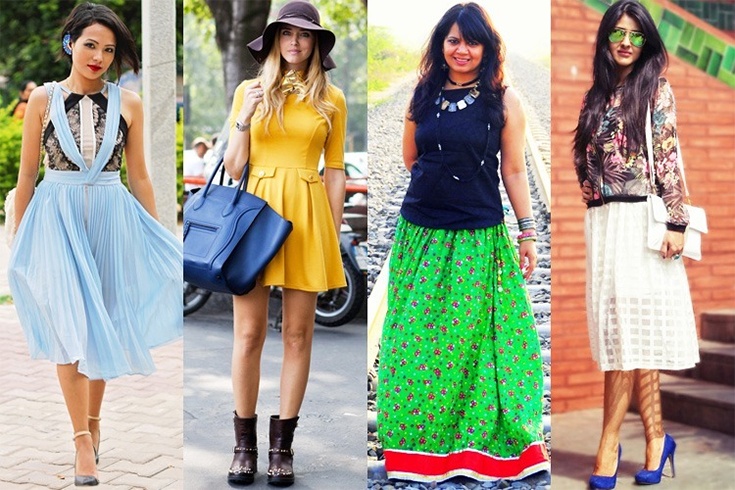 4. Chunky Crops And Harems
For a very exotic look to own this festive season, you could try wearing a monotone look. Chunky crop tops and harem pants with a loose summer coat in prints can be an awesome look to flaunt. Quite an elegant way to showcase your sense of Women Fashion Trends 2016 we say!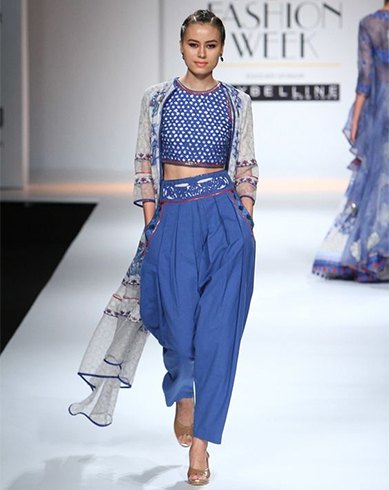 5. Flimsy Mid-Length Skirts
To beat the heat and make things sizzle around, PYTs can try this look for a FALL fashion party they would be attending in colleges this festival season. Prints are in and so are skirts in all forms, and when the two combine they create a lethal combo!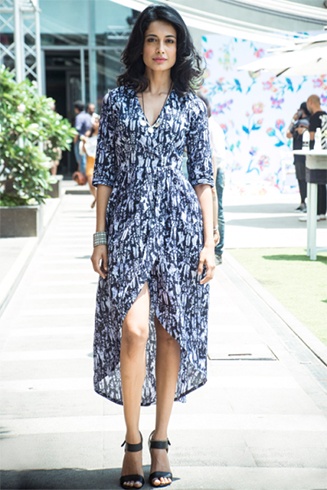 6. Vibrant Design Swags
Desi motifs on cropped tops and lehenga skirts with pale matte tones in colors to flaunt seems to be one of the wearable trends around this season. You can try dark bases with light colors or vice-versa to make a fashion statement come through!
[Also Read: Indian Women Fashion]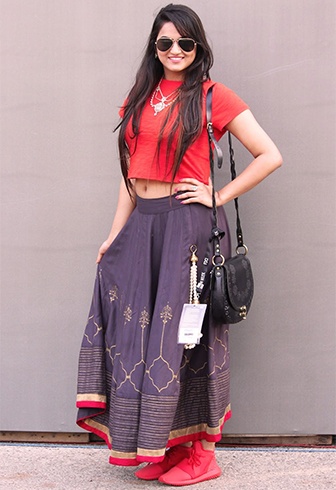 7. Straps And The Chunky Skirt
A lethal combo for sure, but a very tough look that brings out the badassery feminine touches on a woman as well, a chunky embossed matte toned skirt with a strappy top can be one of the fashion statements to flaunt this FALL!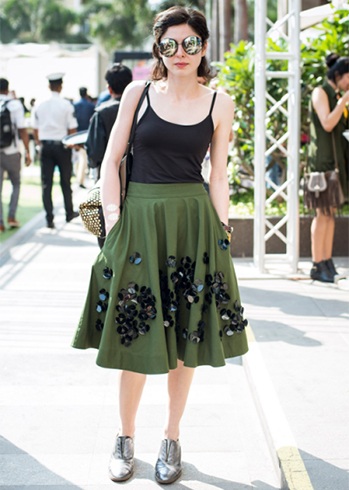 8. Talking About Footwear
Lace and net shoes, why not? In chunky patterns, styles and designs and fit for the Indian climes, these puppies can be worn with smart formals and street style clothing to oomph up the fashion factor!
[Also Read: Different Footwear For Different Purpose]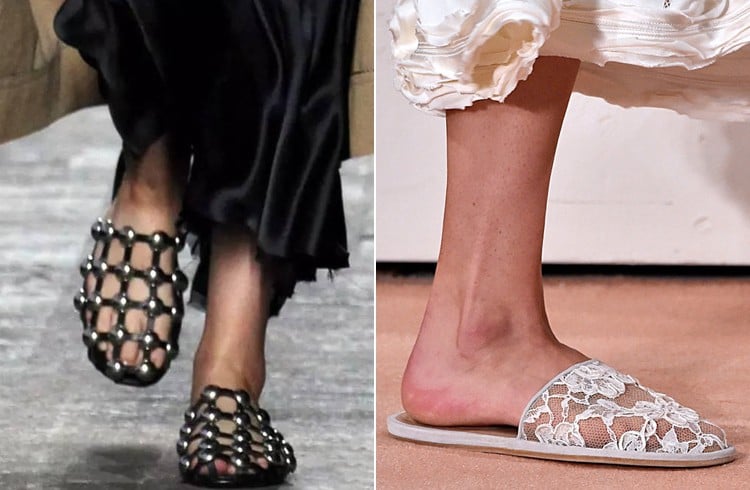 9. Revival Of Robes
Robe clothing were the norm and hits in the seventies, which we now bring back to you. Wear them with formal attires, pants and skirts or maybe with a saree for the winter parties and gatherings, and make fashion statements too.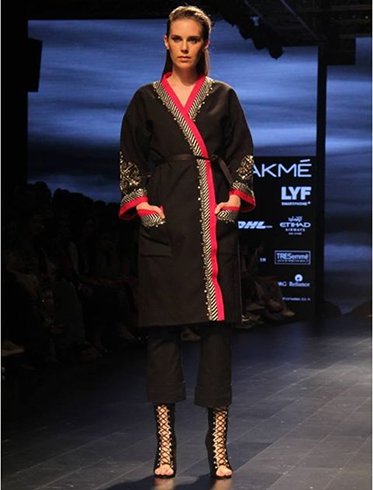 10. Long Shirt Kurtas
Our Bollywood girls have sported them like no one's business- from formal to semi-formal gatherings they have been too, so why should we hold the trend back. Wear them with ciggy pants, worked pants, tailored bottoms or maybe with trendy skirts and shorts too, or just pair them up with leggings or nothing at all, and you would have a fashion scene made.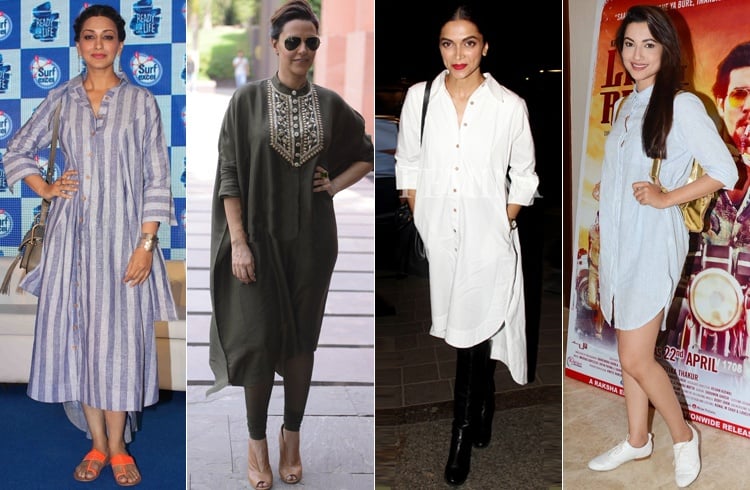 Do write in and let us know what your thoughts on the easy to wear woman outfits 2016 has had so far and which we found for you are like!
Images Source: pinterest