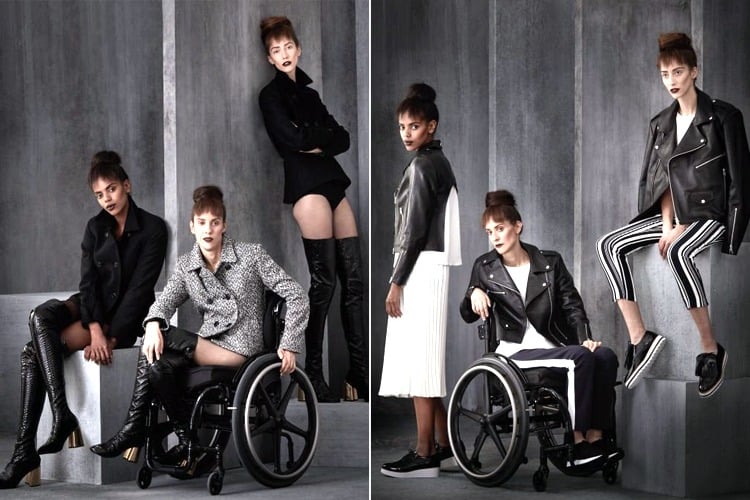 Differently-abled people have a treasure trove of talent hidden in their personalities they just need a tab bit of care to be confident about themselves, overcome their challenges, to rise, and shine. Adaptive clothing, for example, offers simple solutions to the difficulties caused by regular clothing, allowing physically challenged individuals to be more comfortable and stylish while doing their daily routines.
What Is Adaptive Clothing?
Adaptive clothing is designed for accommodating the special needs of people who are differently-abled. These can include issues such as limited motor control and mobility, which may restrict the use of regular clothing. Buttons, zippers, and snaps commonly present in regular clothing can cause inconvenience for differently-abled people, while adaptive clothing is designed to prevent all these small issues. Adaptive clothing is designed to provide optimum comfort and convenience.
Why Is Adaptive Clothing More Comfortable?
Adaptive clothing can allow differently-abled people to overcome the challenges connected with dressing themselves. This clothing range allows them to put on the garment themselves, be comfortable, up their style quotient, and above all, feel great about themselves. And this can also be great for parents or caretakers who are helping differently-abled people to dress up, as adaptive clothing may help to overcome most of the challenges related to putting on regular clothing.
Types Of Modifications:
There are several modifications that are made to regular clothing designs. This can mean replacing buttons and shoelaces using Velcro, placing closures on the back rather than the front of the garments, and creating clothing using special fabrics for addressing sensory issues. Other additional modifications that may allow clothing to become more comfortable are front closing bras, side opening pants, and seamless socks. Other examples of popular adaptive clothing are like tag-less shirts, weighted vests, and compression leggings. In addition, adaptive clothing for the disabled can be customized to suit individual needs or preferences.
How To Shop For Adaptive Clothing For The Disabled
If you are going to a retailer, it's always a great idea to take the other person with you to try on clothes and to select them. Additionally, shopping can be a great day out especially if you have time to squeeze in a lunch or coffee break.
If you have a special person who is differently-abled and is unable to accompany you, then it's important to know in advance what types of modification that person requires, their size, and color preference. The trick is to select items that are similar in styles with current trends and high-quality fabrics with practical and comfort options.
[sc:mediad]
Great Places To Shop For Disabled In India
Given the fact that India has such a large population, retail stores that cater to special needs are few. But the number of brands that have come up is beginning to open the market for adaptive clothing. Here are a few Indian labels that are bringing about this change with clothing for the disabled.
1. 6 Dots By Parul Sachdeva:
The label 6 Dots is the brainchild of Parul Sachdeva. She is a former student of Pearl Academy, Delhi. Her inclination towards working for the visually challenged led her to launch 6 Dots. This is a clothing line specifically meant for those who are visually challenged. She combined tactile qualities with distinct cuts and tailoring and brought together a design that has both the sensibility and wearable factor.
Earlier, I'd developed tactile surfaces using cord," she says. "More recently, I have used wrinkle-free fabrics and emphasized on features like (textured) pockets—the pockets are also bigger because the wearers often have to keep their walking sticks inside. I also use the 2×1 method—for example, if there are two pockets in front, there will be one in the back. It saves people time in figuring out which is the front side and which is the back."
Parul has also designed her recent collection in a way that each ensemble can be easily paired with one another. In addition, the label also integrates simple features like Braille tags for enabling wearers to learn more about their ensembles. 6 Dots was also showcased at Amazon India Fashion Week, 2017. Her designs were much appreciated and she is hopeful to take the brand forward.
2. Cocoon, Old is Gold:
Old is God is based in Chennai. This brand caters to adaptive clothing for seniors and has also launched what is known to be India's first e-commerce site for senior citizens. Apart from that, they have also launched Cocoon which is a limited range of adaptive clothing for people with special needs. It prioritizes comfort. The label has also started a line of nightwear for women with special needs. Conventional nightwear may restrict movement, especially for disabled women who face mobility or dexterity issues or need help while wearing clothes. The label's adaptive clothing for women features simple open-shouldered designs that allow the wearer to dress with ease. The clothes are available in a number of vibrant designs and colors. Their collections are also affordable due to the reasonable pricing.
3. Move Ability Clothing (MAC):
MAC is based in Kottayam. It was started by Murielle and Joe Ikareth with an aim to encourage empathy and understanding for disabled people.
Move Ability is our dream towards achieving acceptance. Highlighting the community's need to be seen as more than just disabled", says Murielle.
Murielle loves to be a part of the therapy initiatives. Joe, on the other hand, uses the Move Ability label to design a clothing range for the differently-abled along with accessories. Murielle states that this label is working towards adaptive clothing by molding designs according to the specific requirements for people with special needs.
Murielle is planning to reach out and expand their community initiatives as much.
I am planning to employ someone local to help me communicate about the project and bring it forward. The next phase is to develop awareness and well-being programs at various levels—education, health centers as well as corporate… each one of us has a duty to spread respect, tolerance and care towards each other.
The demand for adaptive clothing for the disabled in India is steadily growing. There is a message each of these labels and designers is trying to spread. We are hopeful to see more changes and designs coming up for adaptive clothing. If you find this concept of designer clothing truly innovative and inspiring, give it a thumbs up in the comments section!