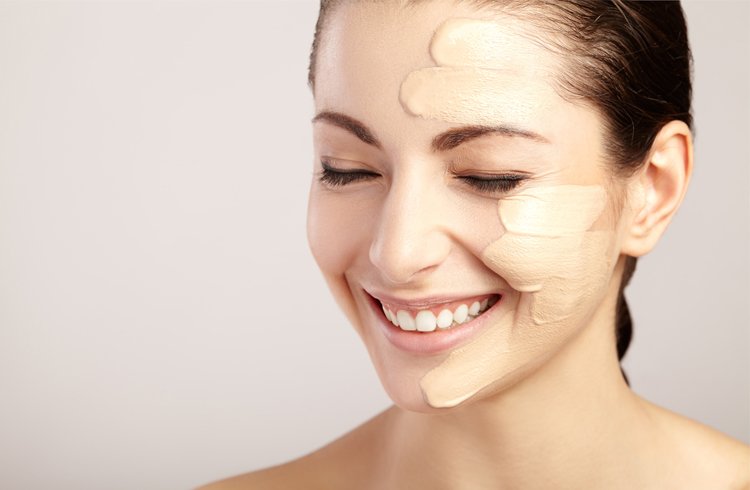 If you think your teens were your carefree years, then think again. Our 20s are the real years of real decisions and choices that makes our later years. The same thought is extended towards our beauty decisions and mistakes – be it for hair, skin, and makeup. There are a lot of common beauty blunders women in their 20s commonly make. We have set up 13 makeup, hair, and skincare mistakes to avoid in your 20s below!
Take a look.
For your skin:
The 20s are the best time for you start caring for your skin. Most people in their 20s think they're never going to age, but this is actually the best time to start minimizing the ageing signs. Below you will find few skincare tips for maintaining a youthful skin for long. So when it comes to your 30s your skin will feel like the early 20s.
1. Proper face cleansing
Most women in their 20s tend to neglect their cleansing ritual of removing makeup before going to bed. This is one of the worst skin habits, which can develop acne. Hence it is essential to maintain a proper face cleansing routine. After which, you may follow up with an alcohol free toner. A toner with high content of alcohol may further make your skin drier and enlarge your pores.
2. Wear sunscreen
Forgetting to put on sunscreen in your 20s can cause pigmentation and wrinkles later on in life. Slather on sunscreen just like how you brush your teeth daily. Out of all the anti-ageing creams and other skin treatments, sunscreen is the most effective. So you will want to get into habit of wearing sunscreen daily.
3. Do not skip hands and neck
Common skincare mistake most women tend to do is caring for their neck and hands. These areas are also sun exposed. Hence, whatever skin ritual is performed for the skin should be extended to your hands and neck.
4. Avoid Lip Licking
A lot of women tend to lick their lips. But what they are not aware of, is that their lips tend to dry out and get even drier. This may result in more lip licking and can lead to lip chapping and discoloration.
5. Use eye cream
The skin around your eyes is the most sensitive part on the face, meaning that is where the wrinkles will first appear. By your mid 20s, you should start applying an eye cream to restore moisture and prevent crow's feet. Apart from that, use sunglasses whenever you step out of the house. Try all these 20s skincare methods for best protection.
For your hair:
In the 20s, women are all about experimenting with colors and styles. They are keen on trying the latest braids style that's all over style websites and finding out which haircut works best for their face shape. But during the process, there are a lot of mistakes that women tend to make. If you are in your 20s, you may be familiar with these worst hair mistakes listed below!
6. Experiment with hair
Most women in their 20s get comfortable with one hairstyle and stick with it. It may be something they feel comfortable in, but it is advised that you should have fun with your hair as much as you would with your wardrobe. If you stick with one hairdo throughout your 20s, chances are you will eventually get bored of it. And by the time you are near your 30s; it becomes less likely for you to try something new and different.
[sc:mediad]
7. Have fun with colors
Changing your hair color every season is advisable. But you should make sure to change your hair products accordingly to suit the new color. For instance, use hair products recommended for colored hair alone. This can allow you to sustain your hair color and also keep your hair protected. Also, 20s is the ideal time you can really have fun with bold colors.
8. Taking all blow dryers to be the same is a mistake
Hair damage can build up over the years and hair strands tend to get more brittle. So if you are going to spend on anything this year, then it is a high quality hair dryer. Most women tend to buy any drugstore-available hair dryer. But they usually do not come with heat settings, pulls enough air through its fan, and leaves the hair dry.
9. Using oil stripping shampoo
Hair in the 20s tend to be more drier than teens. So using harsh oil stripping shampoos may not help you. Instead, you may use a hair cleansing shampoo as it removes dirt and build-up without stripping hair of its natural oils. The hair strands will become more manageable, moisturized, and healthy looking.
For your makeup:
There are makeup mistakes you do daily without even realizing it. Here are four beauty mistakes you are probably doing, with quick fixes.
10. Using too many products
With the surge in makeup trends, a lot of women in their 20s tend to overdo their makeup. The beauty in your 20s is your natural, smooth skin. Making use of too many products on your face may only damage your skin. Enjoy the skin you're blessed with.
11. Maintain natural brows
Women in their 20s tend to be picky about their look including defined eyebrows. Hence do not go ahead and over pluck them. It is best to brush them but at the same time leaving them untamed is good too. This can give a more natural look and also allows you to look youthful.
12. Avoid matching makeup
Common mistakes most women make in their 20s are matching their makeup with what they're wearing. But this can result in disaster. Instead, try to strike a balance between your final look and avoid drastic styling.
13. Wearing wrong shade of foundation
You should select two shades which is closest to your skin. Apply each of these two shades to your jaw area. Check out the difference in natural light and use your own judgment.
These are 13 makeup, hair, and skincare mistakes you make in your 20s. If you have been making these beauty blunders without realizing, then you should avoid doing it. Write in to us about your beauty mistakes. We would love to know.