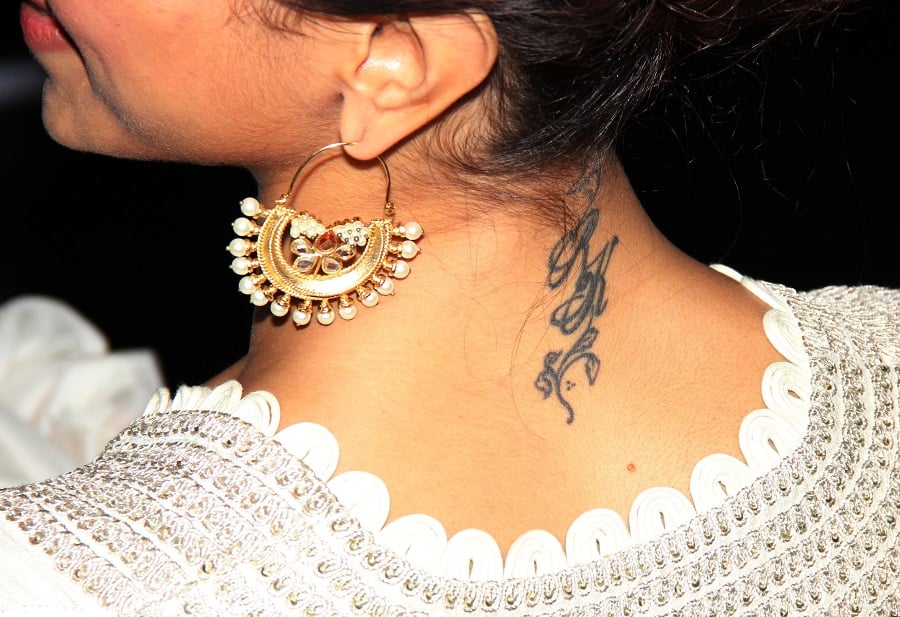 When Deepika Padukone had her back of the neck inked with RK, she took the entire nation by storm as she was all over her news for getting a special tattoo by her the then boyfriend Ranbir Kapoor's name.
The moment got the tattoo on her neck; her tattoo image went viral online by confirming her affair with the Kapoor Khandan's lad. The RK banner was no more confined to Raj Kapoor's production house; moreover the legacy carried over by his grandson was now inscribed on the nape of Deepika's neck.
It was indeed a courageous public declaration of love for the first time by any actress in Bollywood so far. Last time we had seen Saif Ali Khan inking his arm with Kareena's name. Even though it was a fake one, their affair was the most talked about in the town following the controversial breakup of Kareena and Shahid.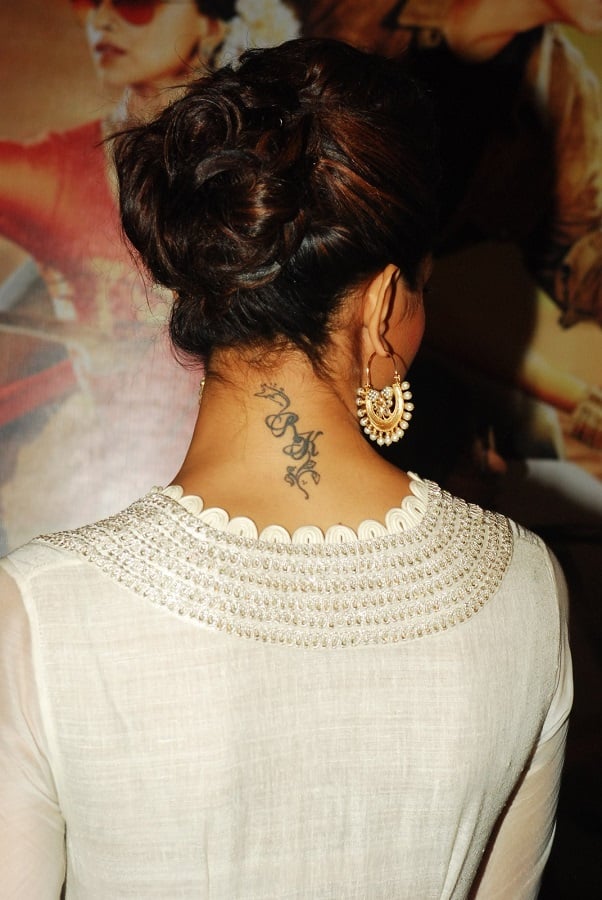 Perhaps Deepika was highly inspired from Saif and assumed it to be the easiest ways of publicity. And look the Yeh Jawaani Hai Deewani actress just hit the bull's eye. It was for the first time any mainstream actress had openly expressed her love for none other than but country's most eligible bachelor Ranbir Kapoor.
Deepika's tattoo was such a hot topic on the coffee table that even Shahrukh Khan brought the topic onto the Filmfare Awards stage, where he was hosting the show with Ranbir Kapoor. Shahrukh who is quite famous for his sense of humor and wittiness made sure to do some leg pulling with his co-host as he openly teased him saying that Deepika has now changed her tattoo RK to SRK.
They say in show business if you're out of sight then you're out of mind. It was not in case with the actress' tattoo, as her body art was hitting the Page 3 headlines for some or other reasons. And this time it was in the news when Deepika broke up with Ranbir.  As both were seen in somebody else company like Ranbir was linked with Katrina and DP with Siddharth Mallya, son of liquor baron Vijay Mallya; their alleged relationship was very soon called off.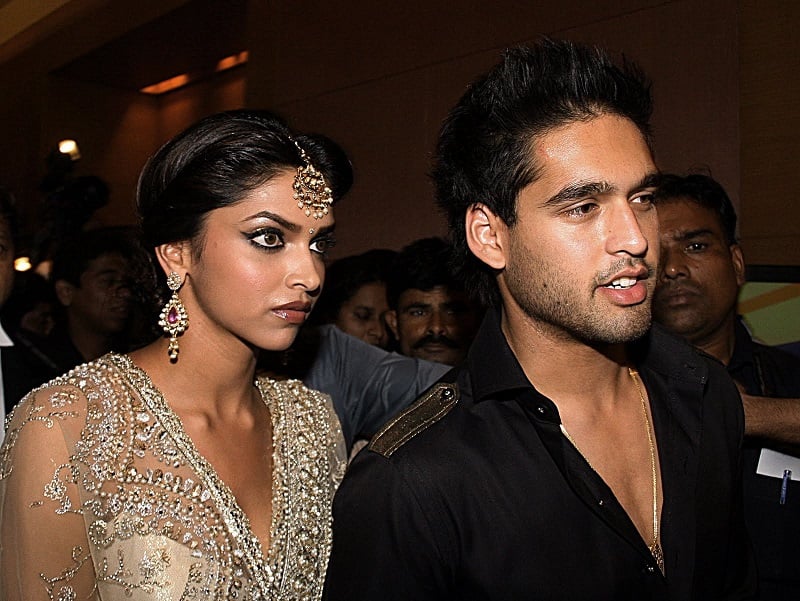 Surprisingly, it was her tattoo which was in the gossip more than the reason of her breakup. Everyone wondered what would she do with her RK tattoo which is a permanent one? Will she remove it completely or replace it?
[sc:mediad]
Deepika was already notorious in the circuit for getting her name involved with a couple of names including cricket players Yuvraj, Dhoni, Ranbir and now Sidhartha. But even this relationship met the same fate like the liquor baron's airlines.
On the other hand Ranbir and Katrina were going strong with their blossomed affair and with the leaked photos of Katrina in bikini with Ranbir all over social media, it was pretty confirmed Deepika is no way going back to her past beau.
For the time being, her tattoo gossip was repressed only to be fueled once again, when there was a rumor of her latest affair with her co-star Ranveer Singh during the shooting of Ram Leela. Now here we can make a few guesses. She may change her body art from RK to RS (for her present beau Ranveer Singh) or probably she is going to remove it completely.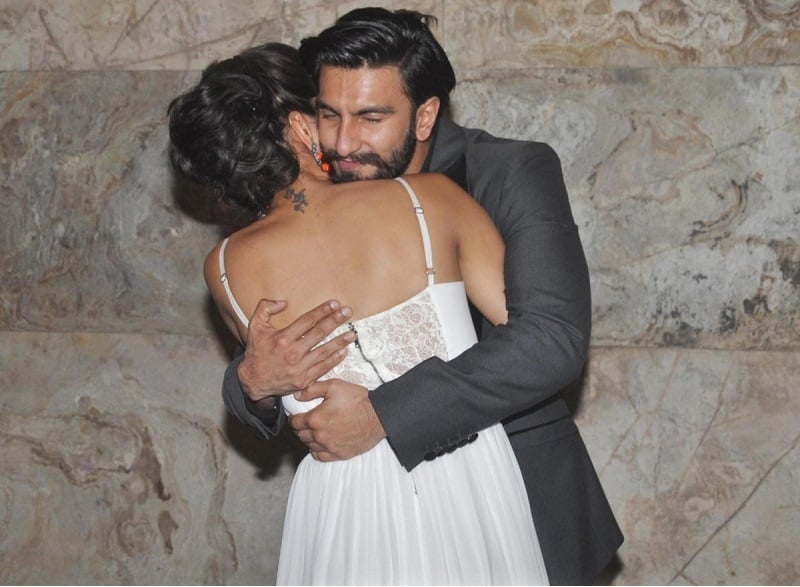 That's because last time we had heard Ranbir saying, "I am sure when she (Deepika) meets someone she will remove it (tattoo)." Not long ago, on being asked about his name inscribed on Deepika's nape despite the duo having parted ways, Ranbir said: "It's up to her (Deepika) if she doesn't want to remove it (tattoo). Deepika's conscience is clear and she clearly knows what she is doing."
Well that being said by Ranbir we do not see any such attempt by Deepika so far. While it was heavily rumored during her affair with Siddharth that she was going to opt for laser-assisted removal sessions to get rid of tattoo, but nothing sort of happened.
And after going through her past affairs, we are not sure how far would this relationship survive and may be even DP isn't that sure so she had got a new ankle tattoo instead on her left ankle to divert the attention but in vain. As we are still curious what's gonna happen with her RK tattoo.
Even though Deepika and Ranbir are no longer in relationship but their friendship and care for each other still remains the same, which was pretty evident during the promotion of Yeh Jawaani Hai Deewani movie.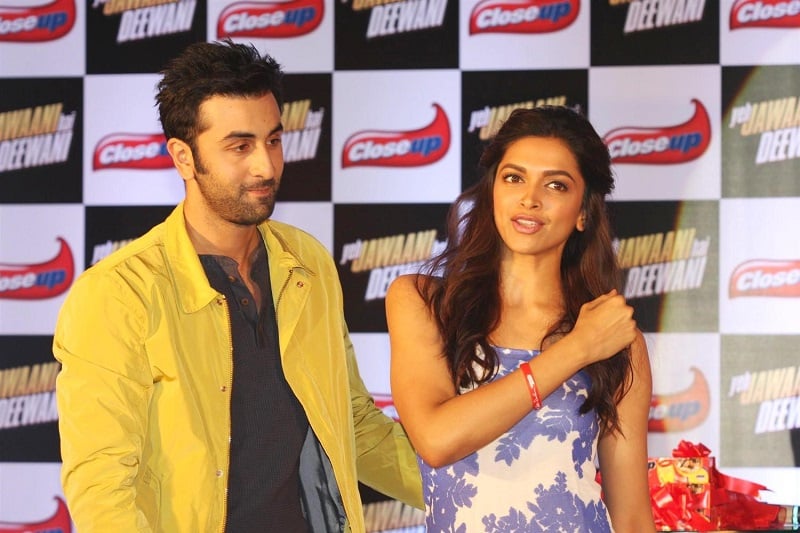 The story goes as this –
Deepika Padukone had to face an unexpected question from the media about her RK tattoo and immediately her co-star came to her rescue saying,
"I don't think any actor in the film fraternity does things for promoting and marketing of a film. We also have a personal life. We do things for a film, but when we go home, we have a life, parents, family, and friends. So you should respect that."
He was so furious that he further added,
"You ask a question like this and if Deepika answers it that would become an article for you. So it will be best that you also have a little dignity at a press conference like this and not bring up questions like this."
Well that's all for now. Let's wait and see what's more in the store!