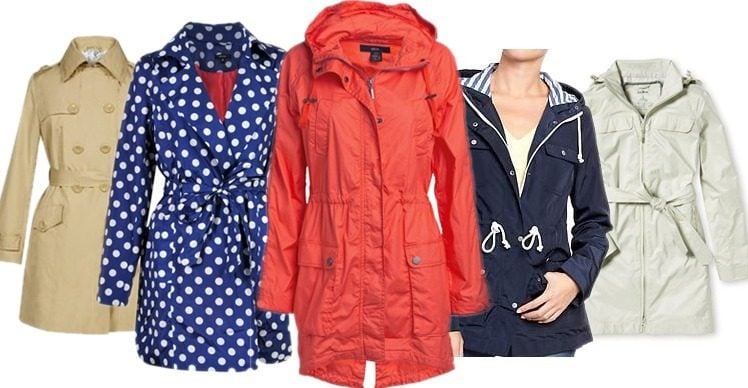 Bring it on Mother Nature, we girls are your daughters and we know how to rule when you slash a tad little more than the usual. Yes, we can still wear our haute couture an prêt- a – porter ensembles, our casual shorts and those blingy chappals and shoes too, and not bother about the makeup wearing off or the hair going limp, why? Because we have a wide range of super sexy raincoats to choose and doll up in!
Here are some best travel raincoats.
PVC Vinyl Raincoat
Walk like the divas on the ramps at fashion weeks in the chic PVC Vinyl Runway Style transparent raincoat. Flaunt the haute wear within and gain the accolades too!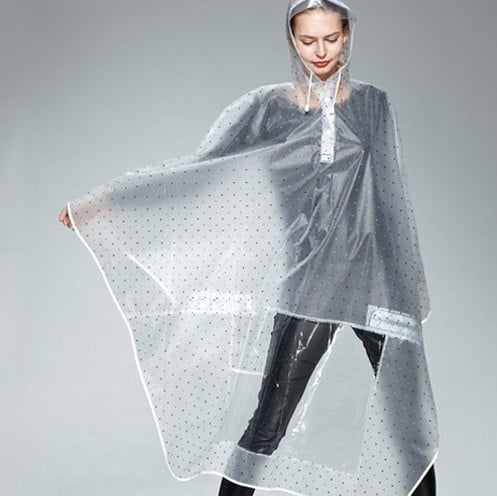 Rain Jackets for Women: A Pocketful Of Sunshine
Shun the glooms and bring on a pocketful of sunshine this gloomy grey monsoon. Bright yellows for haute rain fashion moments, so chic and trendy when on the streets, you may just be a showstopper causing traffic snarls!
[Also Read: Monsoon Fashion Tips]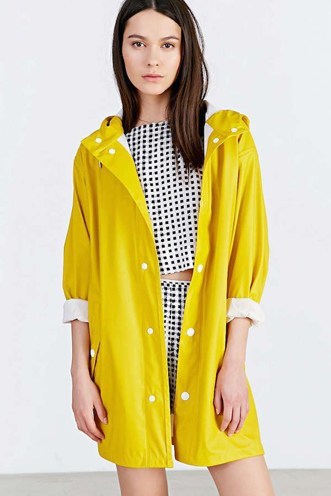 Packable Rainwear: Hooded Jersey Lined Raincoats
We heart and heart more the Hooded Jersey Lined Raincoats for women. Wear them with just about anything and your hauteness wouldn't go down a bit!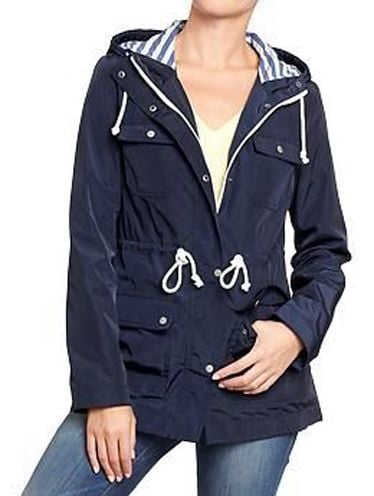 Best Raincoat for Travel: Womens Charles River Raincoats
A little touch of blue on a gloomy monsoon day didn't frisk anyone around too much. Bring in more style when wearing the Womens Charles River raincoat with denims or shorts, a skirt or maybe with bikini pants to the beach!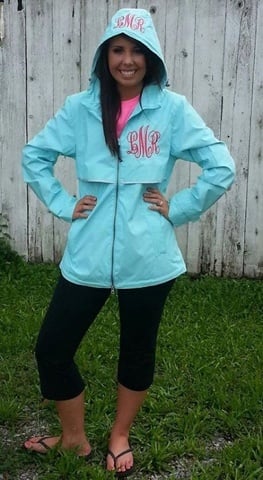 Lightweight Rain Jacket: We Saw What You Wore Beneath This Monsoon
Yes we can flaunt and flaunt in style shall we do, with a sexy Blue Transparent Raincoat for show an haute wear underneath! Getting to work and that too in style, the boss is impressed!
[sc:mediad]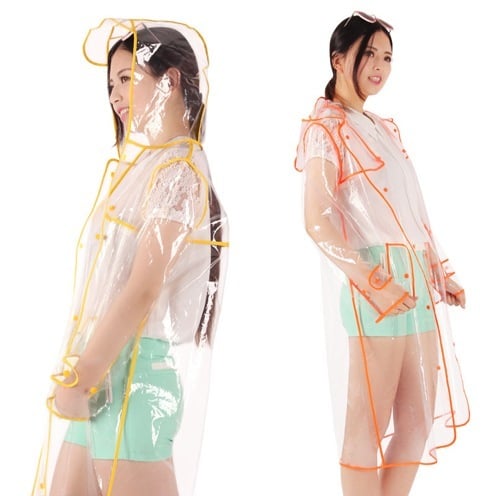 [Also Read: Monsoon Accessories for Your Wardrobe]
Rain Jackets for Women: Is That A Raincoat?
Keep them guessing ladies, keep them wondering too. Wear this red trench coat look-alike raincoat, while you head out for a girls meet or to work where the clients wait to speak- keep them guessing though!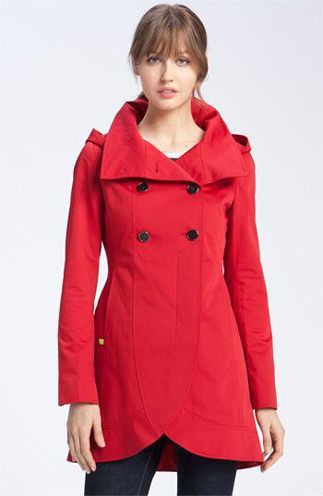 Lightweight Rain Jacket: Bringing Back The 70s Style
Flower power, large prints, psychedelic colours and patterns, oh the lovely seventies fashion calls for the wet moments again! Check out these cute vinyl raincoats, a total blast from the sensual past!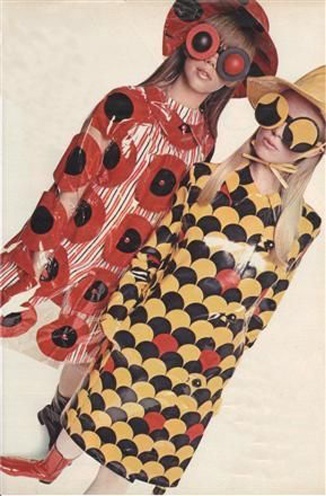 Best Travel Raincoat: Little Red Riding Hood
Remember the big bad wolf that tried to eat grandma and little red riding hood? Save the day once again by wearing the red riding hood ensemble, but this time when it rains as a raincoat for keeps!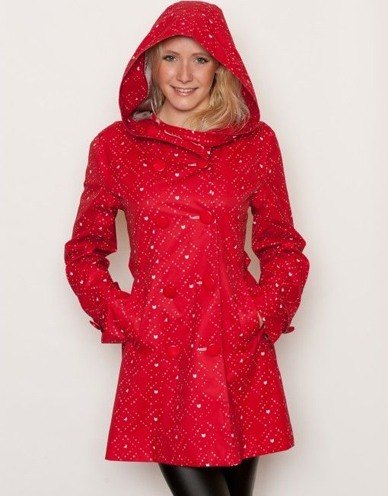 Bringing Back The Polka Dots
Rainy moments can be fashionable too, and with polka dots on royal blues, you can make heads turn while driving around town.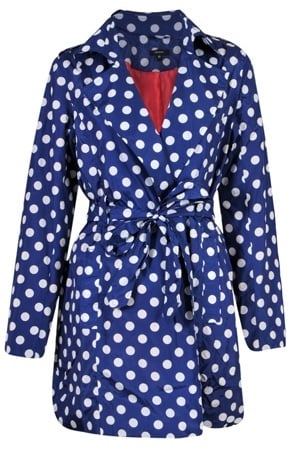 Sunny Rainy Days On The Beach
You can be the sunshine after a cloudy rainy day at the beach, in a yellow raincoat.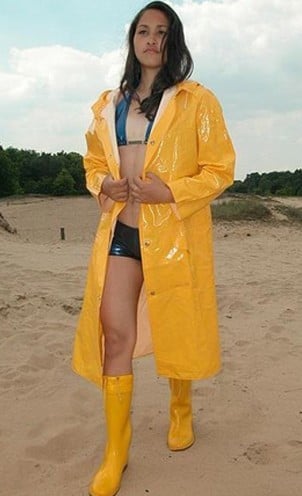 Get Boisterous With The Leikko Raincoat
A little touch of all things wicked in fashion is allowed, which is why you should think of owning the Leikko raincoat or at least one of them this monsoon season!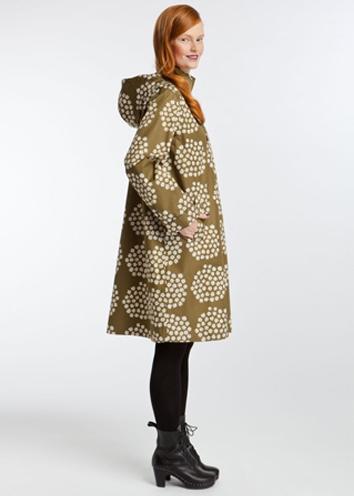 Rain Jackets for Women: Black for the rains
Oh yes, the sensual shimmer black raincoat could beat out the greys from the gloomy monsoon days! So why not black PVC raincoats for the chic touch, with sexy rain boots too!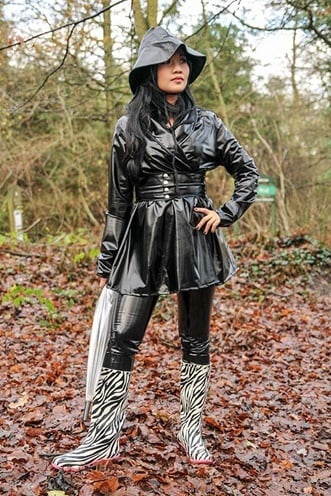 For A Special Event
Don't you just hate it when you spent all the time to doll up chic and elegant, but it pours out there? If that was one of the reasons why giving your besties cocktail event a miss was so painful, let us embalm the sorrow by showing you a chic packable raincoat, so sensual and very fine.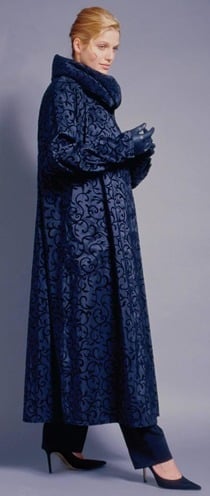 So, what's your excuse for not going out, now that it rains and you have the armour so fashionable and trendy to doll up in?
Hope this post on best travel raincoats was helpful.
Images Source: pinterest