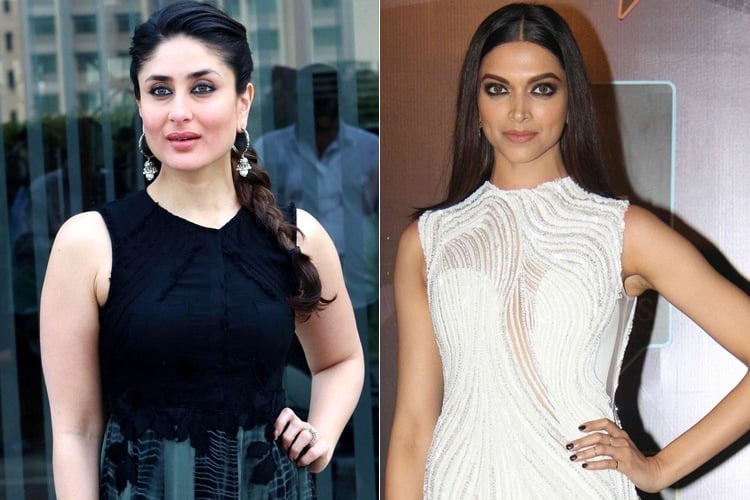 The Forbes Top 100 list for celebrity ranking in terms of earnings and fame is out! It's quite surprising to see which actresses have made it to top 50 and which haven't.
[Also Read: Introducing Billionaire Daughters: Born with a Silver Spoon]
Although we were disappointed to see that some established actresses like Kangana Ranaut was ranked 56 and Shraddha Kapoor was ranked 57, we were very happy to see that there was at least one actress who made it under top 10! No points for guessing that she was. Yes, you are right. She's none other than Deepika Padukone!
Let's take a detailed look at who stood where under top 50!
Deepika Padukone
Deepika Padukone stood 9 under the overall rank where she earns an estimate of Rs. 59 crores per year and holds the 6th fame rank. As proud as we were, it was sad to see the huge wage gap between actors and actresses! Shahrukh Khan who holds the 1st rank earns a whooping amount of Rs. 257.5 crores per year.
Priyanka Chopra
Next we have Priyanka Chopra holding the 13th overall rank and earning a mere Rs. 26.75 crores despite having music albums, a Hollywood show and many movies under her kitty. The only consolation is her fame rank that is 11.
Kareena Kapoor Khan
Although the nawabi wife holds the 17th overall rank, she earns just as much as Deepika Padukone. With Rs. 52.75 crores a year, Ms. Khan is doing very well for herself! Her fame rank is 38!
Katrina Kaif
Tailing close behind Kareena is her soon to be sister-in-law Katrina Kaif. With a fame rank of 37 and earnings of Rs. 48.5 crores per years, Ms. Kaif holds the 18th overall rank.
Anushka Sharma
Anushka Sharma is not far behind with an overall rank of 19, fame rank of 22 and earnings of Rs. 26.83 crores per year. Not bad, right?
Sonakshi Sinha
Then on the 22nd rank we have Asli Sona with a fame rank of 17 and total earnings of Rs. 13.13 crores per year!
Madhuri Dixit
The dancing queen is not far behind at the 23rd rank with earnings of Rs. 19.25 crores and a 23rd fame rank.
Sonam Kapoor
Our favourite fashionista Sonam Kapoor secured herself an overall rank of 26 with earnings summing up to Rs. 7.06 and a fame rank of 19.
[sc:mediad]
Shreya Ghoshal
This melodious singer got an overall rank of 33 with her earnings summing up to Rs. 9 crores and a fame rank of 26.
Aishwarya Rai Bachchan
Even after taking a proper 2 year hiatus, Ms. Rai comes on the 69th fame rank with earnings of 48 crores and an overall rank of 34. Not. Bad. At. All!!
Sania Mirza
And then we have this beautiful woman who has made us proud time and time again. Holding the over all rank of 38, Sania Mirza earns a whooping amount of Rs. 13.25 crores a year and has a fame rank of 36.
Saina Nehwal
This pretty lady is following in Sania Mirza's footsteps and is on a roll to make us proud. She holds the fame rank of 39 with earnings of Rs. 16.69 crores a year and a fame rank of 39.
Alia Bhatt
This ex-teenager got herself an overall rank of 40 with her yearly earnings summing up to Rs. 18 crores and a fame rank of 42. For a young girl like her, her overall rank, earnings and popularity is very impressive!
Parineeti Chopra
We have another Chopra sister in the under 50 category. Parineeti Chopra makes Rs. 15.25 crores a year and rates 40 on the fame rank. Her overall rank is 43.
Sunny Leone,
At the 45th overall rank we have Sunny Leone. Her earnings are a humble Rs. 5.05 crore a year but her fame rank is 29!
Jacqueline Fernandez
Jacqueline Fernandez makes Rs. 7 crores a year but ranks 32 according to the fame scale. Her overall rank of 47 gave us an ear splitting smile!
In closing we would like to say that these 16 women have made us very proud!!