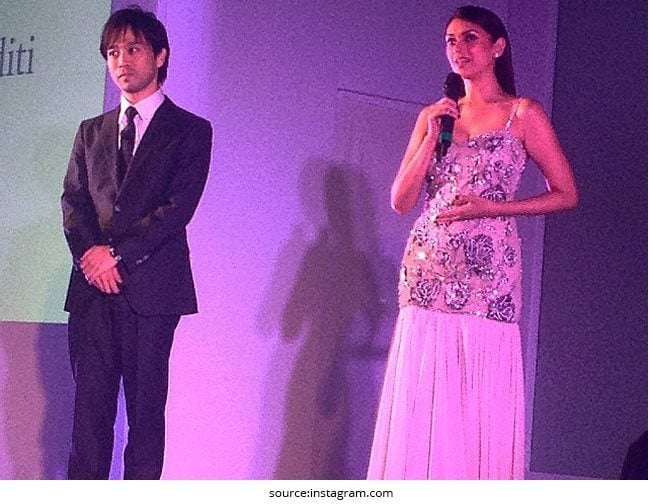 There is no doubting the Japanese grip over technology, be it in audio systems, television sets, handy-cams, you name it. Ever heard of the Japanese influence in cosmetics? Sounds cool, and why not as KOSÉ Corporation announced the launch of new skincare brand Spawake on 10th April.
[Also Read: Japanese Beauty Secrets]
For those of you who are keen on knowing more about the brand name, Spawake has been created by combining the words 'Spa' and 'Awake'. The company makes its entry in the Indian cosmetics market under the local Indian operating company KOSE Corporation India Pvt. Ltd. The Spawake portfolio will include 7 product variants & 13 SKU's marketed at Indian women and available at urban supermarkets, mainly in Delhi NCR, and the online e-commerce website.
The Indian Launch
Founded in 1946, KOSÉ Corporation is one of the largest beauty & cosmetic companies of Japan. With the launch of Spawake, KOSÉ has optimized the product as per local conditions. In a nutshell, it has developed new products to reflect Indian culture and market character characteristics, manufacturing the products in India and supplying them through appropriate local channels.
With the start of sales in India, KOSÉ will now be operating in 25 countries and regions and will continue to expand its global presence across countries such as China, Taiwan, South Korea, Hong Kong, Macau, Thailand, Singapore, Malaysia, Indonesia, Myanmar, Vietnam, Cambodia, Laos, US, Canada, Australia, Italy, UK, Germany, France, Spain, Belgium, Norway, Denmark, and India
Product Portfolio
Spawake plans to launch products under these key categories: Moisturising Face Wash, Moisturising Fairness Cream for Day, Moisturising Fairness Cream for Night, Moisturising Cold Cream, Moisturising Deep Purity Mask, Moisturising Deep Purity Mask, Whitening Fairness Gel Cream. All these products contain the cosmetic ingredients Japanese kelp extract and sea salt and have undergone allergy testing.
[Also Read: 5 Luxury Beauty Products of 2015 that You May Want to Own]
The Beauty Ambassador
Commenting on entry in the Indian markets, Mr. Takashi Nomura, Director & CEO, KOSE Corporation India Pvt. Ltd. said, "KOSÉ has always stood up for 'Wisdom and Beauty for people and the earth' and the decision to enter India is just an extension of that philosophy. We are extremely delighted in having the opportunity to bring spa like indulgence at home. Spawake is an expression of KOSÉ commitment to bring sea deep beauty to every Indian woman and we look forward to receiving tremendous response."
[sc:mediad]
The brand has appointed Bollywood actress – Aditi Rao Hydari, as its brand ambassador. Speaking on her association with the brand, the actress said, "It's a privilege to be associated with KOSÉ and to be launching Spawake in the country. The products define a winning combination for me, fusing traditional techniques with advanced Japanese skin care technology. Using natural ingredients from the sea, these products are perfect for urban women with a busy schedule. Japanese women are admired world over for their skin and hair and it's exciting to be a part of a brand that aims at bringing some best kept beauty secrets, known for centuries in Japan, to Indian women".
Aditi launched Spawake products range along with KOSÉ Corporation's Director Mr. Masanori Kobayashi and Mr. Takashi Nomura, Director and CEO of KOSÉ India. Based on the concept of refreshing and revitalizing the skin for a fresh, after-spa glow, the Spawake range will be marketed at women in their 20s and 30s living in urban areas, particularly in the capital Delhi.
[Also Read: Perfect Skin Tips]
Reminiscent of Japan, all the products contain an extract of Japanese kelp (Laminaria Japonica) and sea salt, which are commonly-used marine cosmetic ingredients. By protecting one's skin against UV rays, drying and the harmful effects caused by environment, the products cater to urban women fighting daily environmental stress.
KOSÉ will initially launch a moisturizing and a whitening line to satisfy strong demand for these types of products. Together, these two skincare lines will provide a series of two types of facial cleanser, four types of moisturizing cream, and one cream face pack.