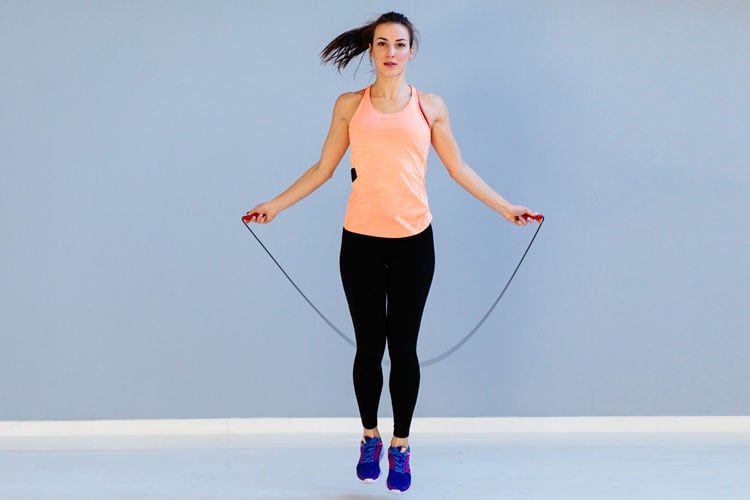 We all lead a hectic life but we all still want to lose weight. But losing weight is not as easy as gaining and unless we dedicate proper time to a workout, we will never end up losing those extra pounds. Since we all are really busy with our lifestyles, there are a few exercises which can help us lose weight in a short span of time – provided we actually do the workout. One such effective workout is the jump rope workout. Simple and effective, this one requires you to just use a jump rope!
In this article we will talk about why a jump rope workout is good for you and how jump rope weight loss techniques actually work.
Let's talk about how a simple rope can actually transform your body and mind (Don't be surprised!)
Jumping Rope To Lose Weight And More
You have more co-ordination: Since this exercise requires you to be very nimble and jump while a rope is moving under you, it will teach you to focus more on your feet and as a result you will also be aware of how your feet are moving. It makes your very swift on your feet.
You become a better athlete: If you are already a sportsperson, you will see that jumping rope actually makes you quicker. So whether it is football or basketball or even tennis, you have more co-ordination and you are able to respond better. Reflexes involving your foot become more. Your ankle and foot muscles also become stronger and over time you will reduce the risk of injury in them. In tennis it becomes easier to move around and you will see your performance becomes so much better.
[sc:mediad]
You don't need to carry heavy equipment: Jump rope is so portable and easy to carry that you wouldn't even need to worry much when you need a workout. Simply carry the rope and start a jump rope workout anywhere and anytime.
You will burn a truck load of calories: Jump rope workout is great to burn a lot of calories. Even if you do it for a span of fifteen minutes, you would have lost around 400 calories. So thirty minutes of a high intensity jump rope workout can make you lose up to 1200 calories. We are sure you would really like to get your hands on a jump rope now! Just 30 minutes a day and such a major calories loss!
You will have fun while doing it: As you get used to the jump rope, you will start incorporating more and more fun exercises and there will be variations too. This makes it a much easier way to get your job done: Lose weight while having fun!
Jump Rope Workouts You Should Try:
Now that you know how simple equipment can make working out so much easier, here is how to try a good jump rope workout routine. Try these variations one by one or you can even practice each for 30 minutes each. You will literally see your body transform.
Basic Jump: This is a move that everyone is familiar with. Just jump while you are trying to pass the rope from beneath your legs. There is a chance that you might get tangled, but it's just for the time being. Once you get a hang of it, you will be able to jump the rope easily.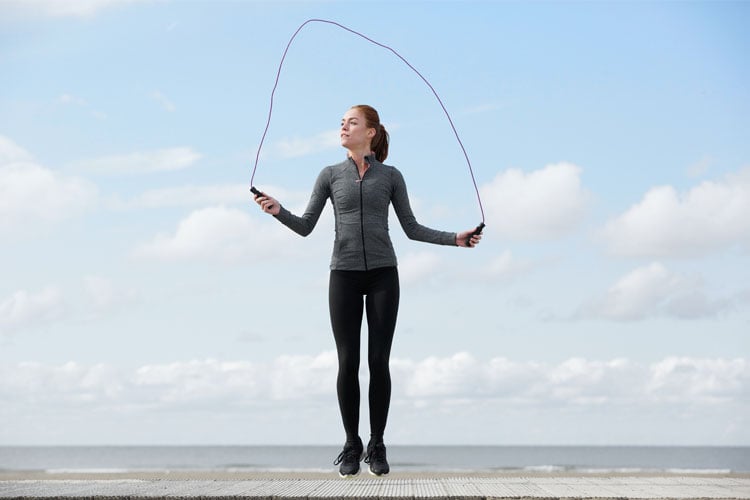 High Jump: This one is pretty similar to the normal jump, but you will need to raise your knees much higher than a usual jump. Repeat as many times as you want.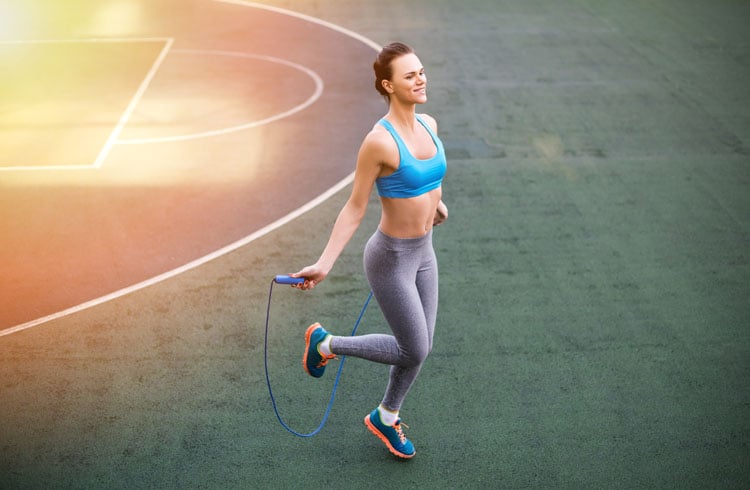 Endurance Jump: This one will require you to use the jump rope for at least 5 minutes from the time you start. Continue till you burn out!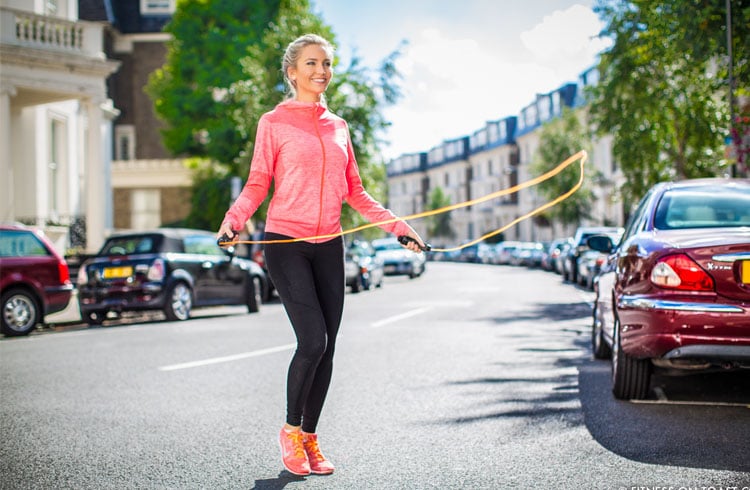 These are some of the variations you can try with the jump rope workout. Try and let us know which one suits you the best!
Images Source: Pinterest