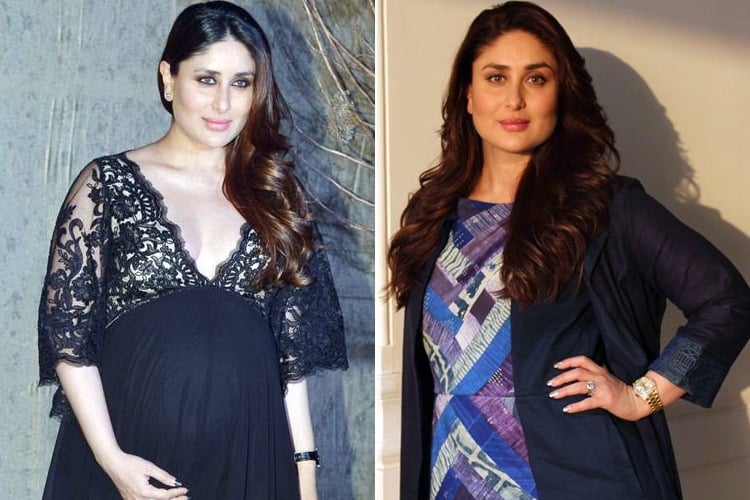 Kareena Kapoor Khan's pregnancy journey has been an inspirational and exceptionally fashionable one. Going out and about her pregnancy, the lady shared this joyous journey not only with her friends and family, but her fans as well. Unlike most of her peers, instead of shying away from the shutterbugs, Kareena chose to flaunt her baby glow and bump with much panache.
[Also Read: Secrets Of Kareena Kapoor Diet]
It all started at the Lakme Fashion Week Winter/Festive 2016 runway, when Kareena chose a rather unconventional way to announce her pregnancy, playing showstopper for ace couturier Sabyasachi. In a kale lehenga loaded with gold embellishments, the begum for the first time, gave her fans and followers a sneak peek of her baby bump.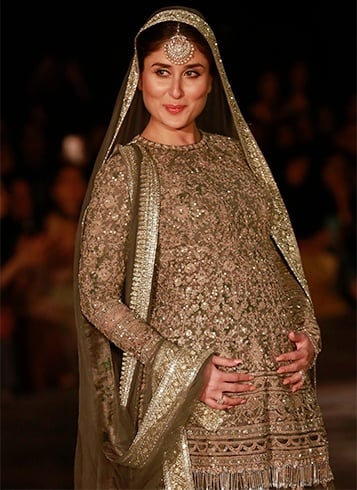 Progressing further in her pregnancy, this mom-to-be stirred up a sensation with her maternity wardrobe. Every time she made an appearance, she garnered all the attention from the cameras and all the love from her fans.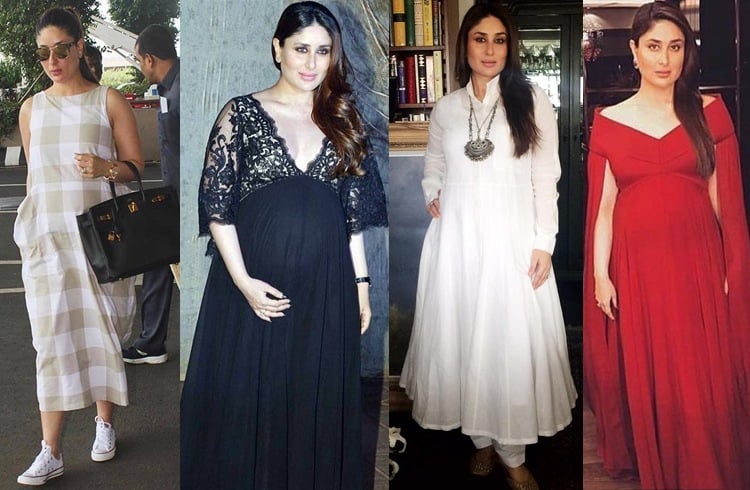 Active as ever, this woman negated all the set pregnancy stereotypes and worked until a few days to her delivery. While most women experience a drop in their energy levels and erratic behavior patterns, this yummy mummy continued to rule and enjoy every moment of the embryo growing within her.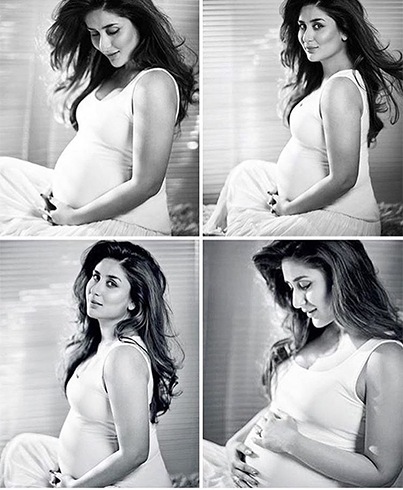 It was in mid-December, that Kareena gave birth to a baby boy, blessing the Nawabs with their next heir. As healthy as he was, the offspring of these two gorgeous people is equally or even more gorgeous than his parents.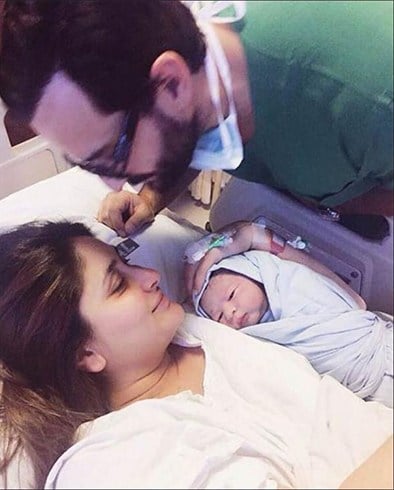 Welcome "The most gorgeous man on this side of the earth", as Kareena puts it, Taimur Ali Khan Pataudi.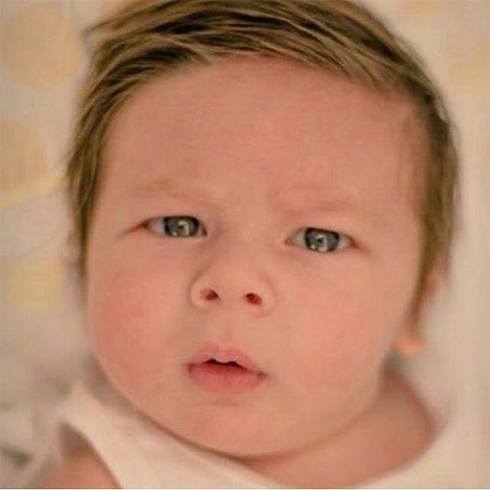 Post her delivery we were expecting the new mom to take a deserving break to recover and replenish herself, but the lady yet again surprised us with her enthusiasm and strength.
Kareena Kapoors Post-Pregnancy Looks – Our Favorite 10
Within days of her delivery, Kareena made her first appearance celebrating Christmas Eve with friends and family at a close knit soiree hosted by them.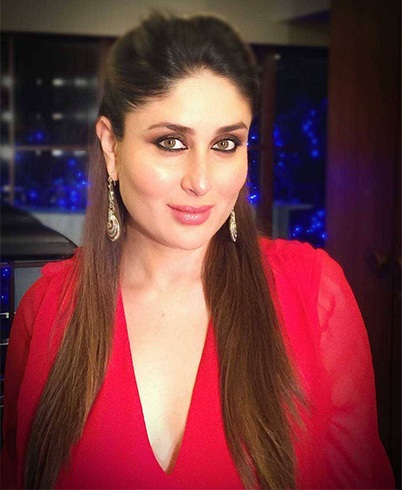 2. First post pregnancy dinner date with Saif
3. Ravishing in red while lunching with her gang of girls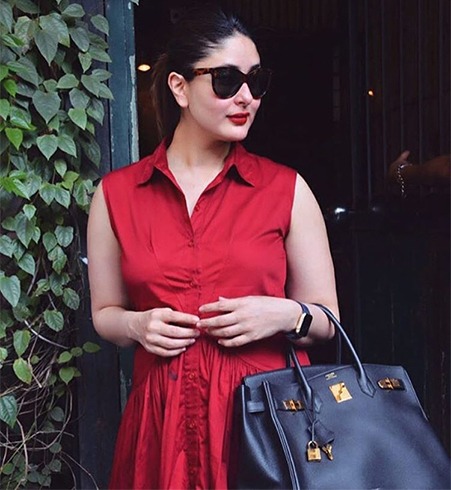 4. Posing for the shutterbugs just out of the salon, flaunting her new haircut
[sc:mediad]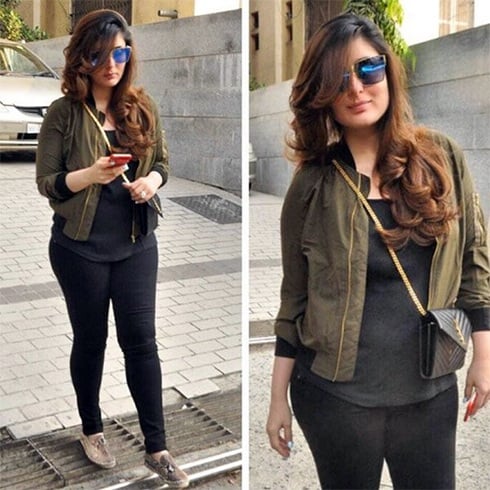 5. Kareena with sister Karisma, snapped giving us major sister goals post their salon session
6. Back to work, attending the LFW Finale press conference wearing Anita Dongre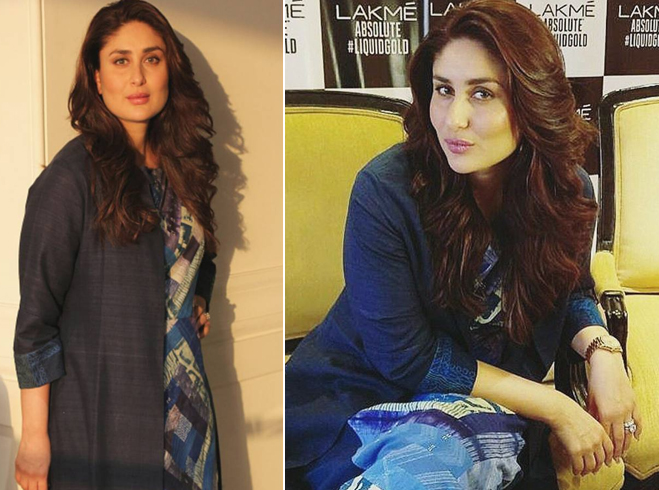 7. Date night with beau Saif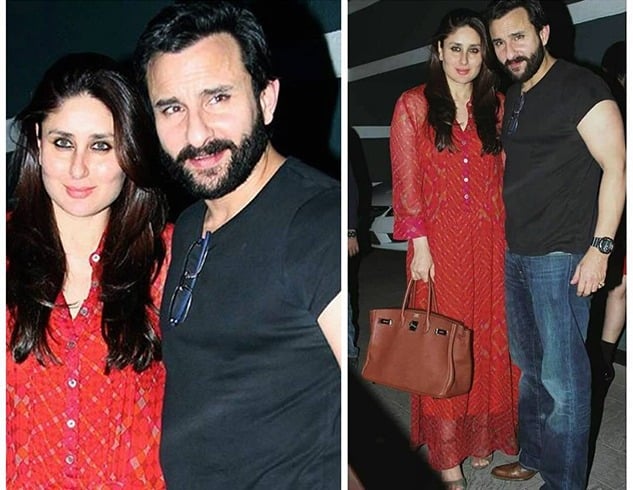 8. Posing for the cameras in her monochrome look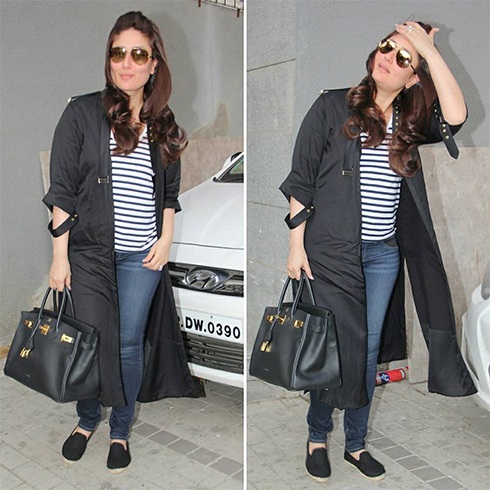 9. Walking the ramp at the LFW finale, for Anita Dongre just 45 days after delivering Taimur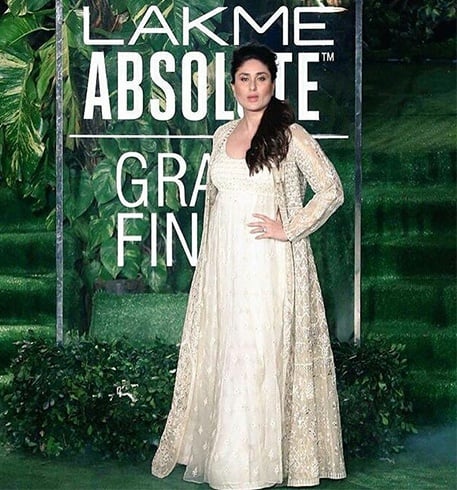 10. Glowing at the live chat with Rujuta.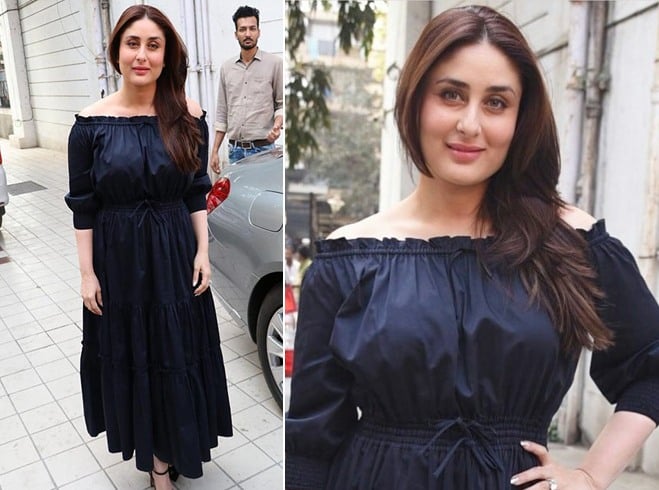 At the most recent live Facebook chat, along with her nutritionist or rather a magician as Kareena prefers to call her, Rujuta Diwekar, Kareena presented the world with her much kept pre and post pregnancy diet secrets.
While launching the cover for Rujuta's next book, "Pregnancy Notes", the duo shared all that led Kareena to have such a smooth run.
Kareena attributes her effortless pregnancy journey to a healthy, sumptuous and wholesome diet.
Well, if you are thinking that Kareena Kapoor was just blessed with such a super glamorous pregnancy, then you are definitely wrong. The lady abided by a rich diet plan devised by Rujuta during her 9 month haul.
While chatting live, the duo disclosed that the key factor was to eat everything and anything she wanted to, but in moderation.
Kareena's Pregnancy Diet
Kareena's Punjabi palate craved for authentic Punjabi dishes, and Rujuta made space for all of that. Right from loads of ghee, to parathas, to pizzas, to butter chicken and her rajma chawal, Kareena ate her way through her pregnancy.
Points to remember here were :
Eating small portions, which meant one paratha or chapati, one bowl of rice, or one piece of sweet.
Eating light and eating every 2-3 hours.
Eating a balanced diet with a regular intake of pulses, nuts, curds, fruits and vegetables.
Not to watch TV while eating, but watching what she ate.
Kareena's Post Pregnancy Weight Loss Ritual
Kareena on the live chat admitted putting on a total of 18kgs during the course of her pregnancy.
Now that she has delivered a healthy baby, the next big challenge was to get rid of the excess weight and reverting to her toned figure.
Although she did observe a bit of a panic, but putting all her faith in Rujuta is what according to Kareena has maintained her sanity. When asked about her weight loss, Kareena replied, " it's coming off with lots of love".
The lots of love definitely connotes to a Kareena Kapoor post pregnancy diet and fitness ritual, which the actress has succumbed to just about 10 days ago.
Points to be noted :
Strict no to crash diets. A gradual process is what Rujuta recommends. The timeline Rujuta has committed to Kareena is about 7 months.
Kareena has been eating a host of til laddoos. Along with it, Rujuta is making sure the lady has her bowl of rice which happens to actually help in her weight loss yet no strength lost journey.
Instead of starving and attempting to hit the gym, a fitness plan involving light yoga and walking, to start with.
Rujuta explains that after giving birth to a child, the lady looses about 5 years of her calcium content. Hence Kareena's diet boasts of dairy intake, with a glass of milk in the night being almost a mandate.
Currently, Kareena's meals feature wholesome diets involving bajra rotis with ghee, khichdi and also a good intake of gur.
Also, sleeping by 10 P.M is one significant criteria.
Kareenas Post Pregnancy Fitness and Workout Regime
With the shooting for her upcoming, "Veerey Di Wedding", starting in April, Kareena is back with a bang as far as losing the extra kilos is concerned.
Walking
Walking is one activity Kareena and Rujuta both stressed on. "Post-pregnancy diets can lead to thyroid and other complications. I needed to rebuild bone and muscle density. After delivery, stomach muscles tend to loosen up. Weight loss by walking is most sustainable. My son, anyway wants me to hold him and walk all the time. He cries if I sit down with him," the actress says.
Yoga
Being a strong believer in yoga, Kareena's fitness routine will have her losing weight consistently by means of practising asanas.
Kickboxing
Reportedly, Kareena has also started off with a kick boxing regimen, thrice a week to observe an effective weight loss.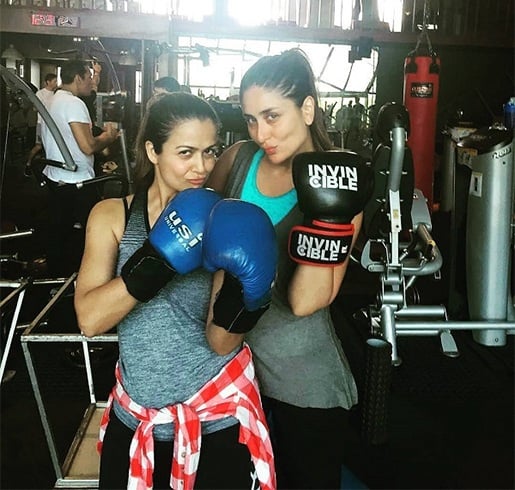 Catch the duo spilling beans right here. Click on the link below for full video of her live chat:
Images Source: instagram