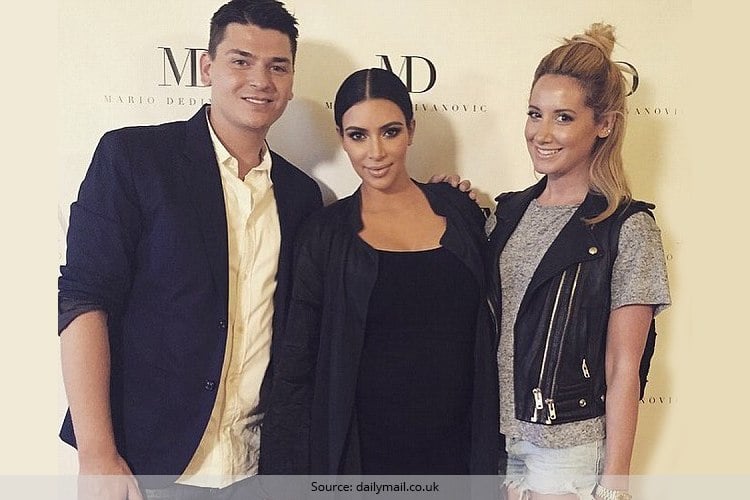 Last week, Kim Kardashian's go-to or rather favourite makeup artist Mario Dedivanovic held a makeup master class for a thousand people.
His model for the day, of course was Kim Kardashian and while those lucky 1000 people got a first-hand experience of his makeup tricks and techniques, we got second hand knowledge through our internet friends.
[Also Read: Kim Kardashian Pregnancy Fashion]
Let's take a look at the 5 most important makeup tips they took away from this master class!
1. Everything is about order
Well, we did know this and we do apply our makeup in a certain order. But is it the right order? Na. Kim Kardashian's makeup artist say, the required order is – moisturizer followed by foundation and eyeshadow. Once you are done with this, apply concealer, eyeliner and mascara followed by more eyeshadow. End your eye makeup by false lashes and then contour your face and apply lipstick! Phew!!
2. How to sleep with makeup on
Yes, there are times when we are just too tired and want to sleep. Or, we want to take a short nap before heading out. The secret to this beauty sleep is – sleep on a black silk pillow. Kim has a certain kind of pillow covers made for her, that don't ruin her makeup (much). Once she's up, she re-do's her foundation, and tada!
3. Cream eyeshadow, ladies!
Like we mentioned the order earlier, Kim gets two coats of eyeshadows. The first one is basic eyeshadow and is cream based which also acts as a primer. And then, the second coat of powder eyeshadow just sticks like a blessing!
[sc:mediad]
4. Ears and Neck!
While most of us make sure that we apply foundation to our necks and match the skin tone, we ignore the ears. Mario says it is imperative that we apply foundation to our ears and make them the same shade as the rest of our face!
5. Magic products
While we may have learnt the trick and techniques of application, there are certain products that work like magic on Kim.
a. Kevyn Aucoin Flesh Tone Lip Pencil – Nude lips
b. Bobbi Brown Skin Foundation Stick – Flawless base
c. Charlotte Tilbury Filmstar Bronzer and Glow – On point contour
d. Anastasia Beverly Hills Bold Brow Kit – On fleek brows
https://www.instagram.com/p/5qe7nWRLBT/
DO you guys want to know something more interesting? Kim takes about 2 hours to get her hair and makeup done!